Darjeeling girl Anshika Baraily has been selected for a one-year scholarship at ALS Institute, Delhi for UPSC Coaching through Helping Hands NGO. Robin Hibu, IPS, Special Commissioner Delhi Police, and Chairman of Helping Hands NGO, in his message to TheDC writes:
– First time Gorkha UPSC aspirant Miss Anshika Baraily, daughter of Shekhar Baraily( photo uploaded) from Darjeeling have been selected for 2019 ALS Helping Hands scholarship for one year at top ALS IAS Coaching INSTITUTE, Shalimar Bagh, Delhi for one year.

-Scholarship is of Rs.one lakh eighty thousands for whole year rigorous coaching for UPSC examination.

-Though this CSR scholarship for one year is only for 8 North East states poor UPSC aspirants, but seeing the helplessness and struggles of gorkha aspirants, i have used by discretion for gorkha aspirant.

-I will continue to support gorkha young strugglers for better life in cities. Just a small gesture of my deep love for the brave solitary bewildered gorkhas community.
-I believe by empowering the youth in high posts, i will empower the gorkha community.

-Gorkha youth have been with me in cities in Helping Hands Ngo in all our endeavours for wiping tears of distress and hapless NE people…. gorkhas are already with me in setting up North East Blood Bank, burials and cremations of lawaris dead bodies….

Jai Gorkhali !

Robin Hibu IPS
Special Commissioner of Police
Delhi.
Anshika has completed her degree from St. Stephen College, Delhi University with History honours with First division. Moreover, she is a very sincere and disciplined girl. Hope she will fulfil her dreams.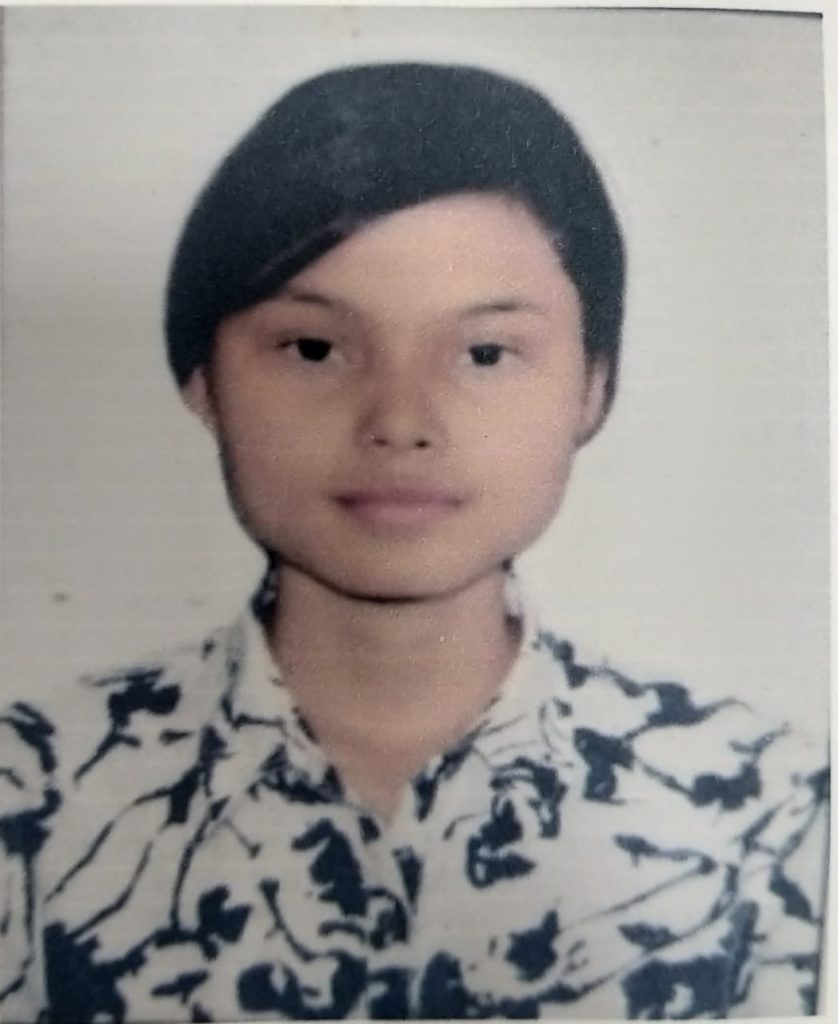 It may be noted that the annual scholarship offered through Helping Hands NGO, is the result of Robin Hibu's relentless efforts to find ways to help poor students from the NorthEast and Gorkha community. Besides his responsibilities as the Special Commissioner of Delhi Police, Robin Hibu has gone beyond his call of duty to collaborate with ALS institute to bring this opportunity for the poor students of our region.
Earlier in April 2019, Robin Hibu had announced that after "continuous pursuance by Helping Hands, ALS India's top UPSC Coaching Institute, Delhi has allotted Rs.3.02 crore for 2019 – 2020 as UPSC coaching scholarship for poor deserving NE and Gorkha UPSC aspirants."
Anshika is the first Gorkha student to avail the annual scholarship that has launched a few years ago by Helping Hands NGO and ALS Institute, one of India's leading UPSC coaching centres. Her scholarship will cover the tuition fees of Rs. 1.8 lakh for one year UPSC exam coaching at the Shalimar Bagh centre.
TheDC congratulates Anshika for the scholarship and wishes her the best of luck. We also thank Robin Hibu sir for all that he has done for the students and people of North East living in Delhi/NCR region.
Our Gorkhey Salaam for the true mountain soul.