Forget politics, forget sloganeering, forget worries. Folks! Dashain is near! leave the worries to the Khasi(Goat), "Sungur"(Pig), "Goru"(Bull), and "Ranga"(Buff). It's close and Judgement day for them- "Maar" looming, making them worried! only the cat and dog are in a jovial mood, though later they too have to deal with gastric problems.
Days we fondly remember, how entire neighbourhood fills with aroma, flavours of different kinds of meat, rakti pachaunae/kasa-misa/karchi-marchi, wachipa and what not.
After "Maar", people carefully cut long "silas" of "masu", Khasi, "Langshya", "Phakshya" "Ranga", depending on which meat "chalcha". In villages women make a fire in "Lipeko Chula" and there is "daura ko dhua", above it is a "Bhar". In the "Bhar" and above the fire, these "silas of masu" laced with turmeric and salt are placed in long bamboo sticks called"jhir", for preserving the meat and drying it. This dried meat, mixed with "iskus", cooked! will make everyone forget the restaurant's food, after all, it's Dashain and it's your mother's recipe. Well! Cooking gas has replaced all of them, but eating food cooked in a "Chula" has its own feel-good factor.
Amazingly we like to eat unusual parts of the Khasi during Dashain. "Gidi-Jibro (Brain-Tongue) is minor, eating "Kaan"(ear) by simply putting it into the fire for a few minutes, then chew it like chewing gum. Some even eat the "testicles" in the same manner, "hoina"!
Myself being a "thember" have eaten all kinds of meat in Dashain, especially my Meme cooking "Hyak part of Langshya (Beef)".
Though Khasi is most sought after, the one that beats all, hands down, any time, is the king of meats – "Phakshya"(Pork). The "teen talley coconut" most prefer with "rayo ko saag" and 99% of the people want it "seto-seto matai hali-dinu- hos hai!rato ta hos". In our villages, I vividly remember the "boso"(fat) melting from the "Bhar" and dropping in the fire making it burn more brightly. Children and folks alike cut the pork into big chunks, make a hole with "jhir", sprinkle salt, hold with the "chimta"(thong) and simply put it into the fire. Ahh! The end product that comes out, along with attached "kharani"(ash), who the hell doesn't love it. Only the thought of it brings buckets of water (mukh bhari thuk) in my mouth. What about you all?
The Khasi ko Khutta ko Achar, Sungur ko Khutta ko Acchar, the Goru ko Khutta ko Achar, the dried Kathmandu bata layeko "Ranga ko Sukuti"…. Ahhh! Dashain ayeeekoo…
Who doesn't love and remember eating different kinds of "masu" in our almost extinct tradition of using "duna" and "baaf urdai gareko taato-bhaat"(hot steaming rice) in a "tapara", are those days gone?
Giving company to masu-bhaat were the usual suspects! home made "baem-ma or bottle ma haleko" karela and rukh tamatar ko acchar" and not to forget the pungent "mula ko acchar". This deadly combination with halka "chirip" made the voltage of my fellow villagers high, with "tote-boli" and "jhimikkai pareko ankha". The whole Dashain used to be filled with sounds of " Aijaaa, Open Fight Khelchas! yet next day no one held grudges, unlike now.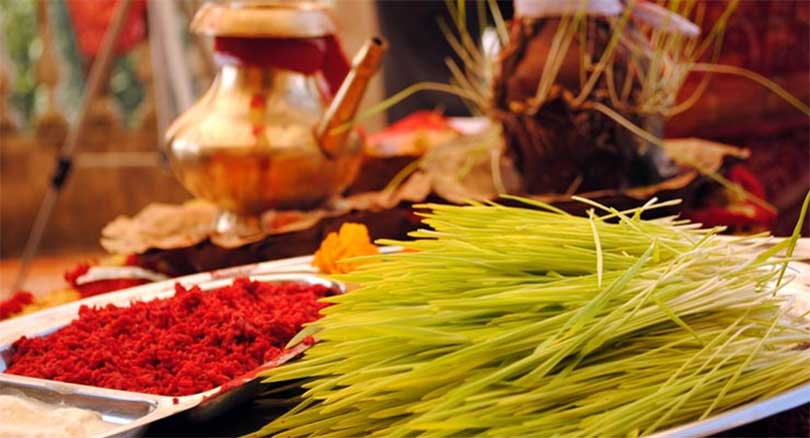 The tradition of eating food from this house is slowly in wane, I wonder whether myself or my child would continue the tradition of my Baba, Ama, Mam Meme, or will it go the today's way of not celebrating Dashain together, divided by politics and ego, engrossed in our own world? Ah! Hoos! Let the Khasi worry about it for the time being.
Days of feasting on heavy meals make the stomach upset, most of us say "masu ley wakkai bhayoo" abo "Gundruk ko Jhol" nai Khau!. The " Gundruk ko jhol does its magic to the upset stomach, isn't it?
Hope all of you must have celebrated dashain and had masu this way or another. Put rato/seto tika in your forehead with jamara or totala. But, all of you must have loved the tangy taste of "Gundruk ko Jhol", after an upset stomach, so for the sake of "Gundruk ko Jhol" please come together united for a cause this Dashain! after all, you all must have been born in the hills of the "Gundruk ko Jhol", Sikkim – Darjeeling.
*No Animals were killed or hurt while writing or Posting this Article – "Happy Dashain"
Writes: Diwas Chettri