On the 26th of April, Twitter user Naorem Mohen @laimacha uploaded the picture of Diana Ningombam, an International Taekwondo player from Manipur selling fruit salad at the busy Kangla road in the heart of Imphal city.
The story soon became viral on Twitter users and was widely circulated across Social Media. As people asked for more information, some offering to help, Mohen followed up the story of Diana with a video post of the athlete.
As the story picked up momentum and perhaps even reached the authorities, Naorem update the conversation with an update that the PRO from the Governor's office came out to meet Diana at the stall. We hope and pray that the government steps in and provide the necessary support to the athlete. Readers who want to offer help can join the conversation on Twitter to know the updates.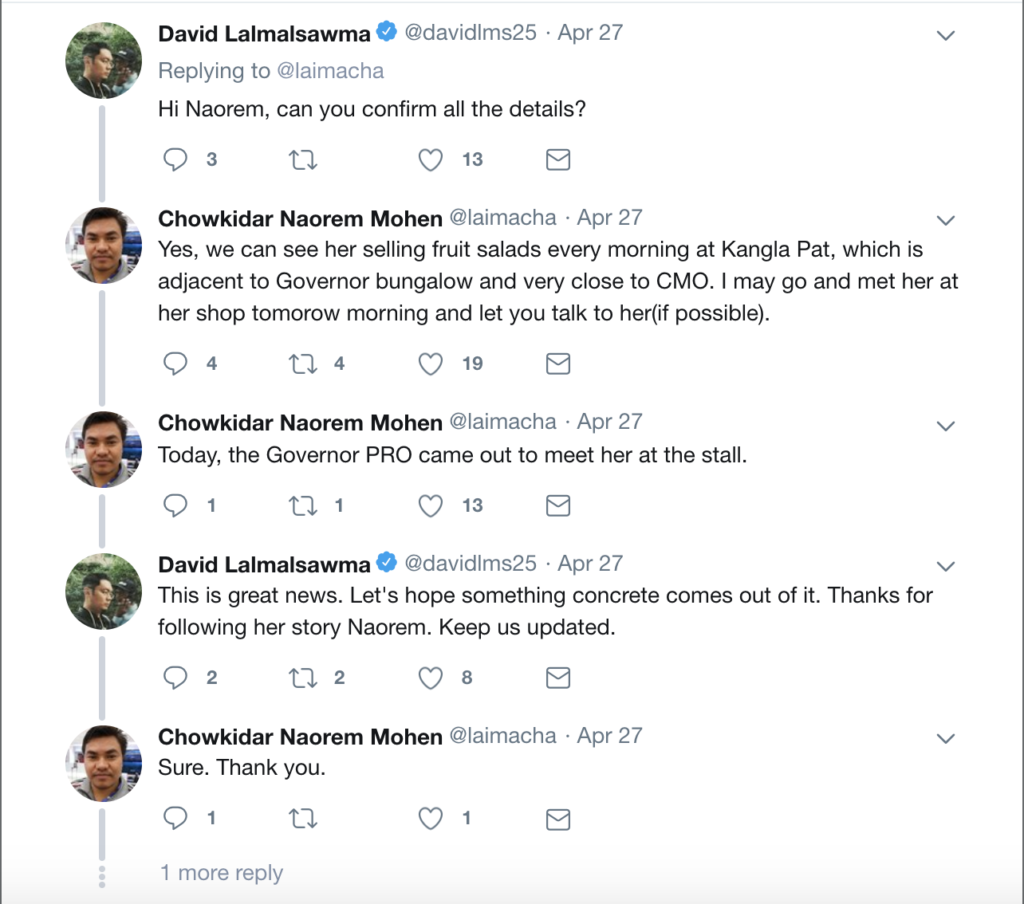 Here is the full story thread from Naorem's Twitter post.
(1/n) Full story of Diana Ningombam, Please read it. She has been selling fruit salads on the roads near Kangla for the past one week in the struggle to continue her career in sports.Hailing from Sagolband Loukrakpam leikai in Imphal.
(2/n) She is third daughter of Ibungo yaima and Ningombam Nalini. Diana started learning taekwondo from the year 2006 and had taken part in international events. Now she sells fruit salads daily from 4 am 8 am in the morning near the footpath beside the main entrance of Kangla.
(3/n) She wakes up around 3 am in the morning for making preparations for her small business of selling the items. She continues her practice session from 4 pm to 7 pm in the evening at Langjing Achouba Makha leikai in Imphal.
(4/n) She is preparing for an upcoming tournament which will be held in Hongkong. She informed that she does not want to give extra burden to her father who works as a printing machine mechanic and not very healthy and her mother who works at bazaar in trying make ends meet.
(5/n) She said that there are times when her parents could not meet expenditure for her diet and other essentials. By selling fruit salads on the roadside, she also wants to spread message of self-employment to youths of the state instead of solely depending on their families.
(6/n)Diana said, "When I first stepped into sports, we required money to buy only sports tracksuits but players now have to manage their own transportation fees which is really hard for players belonging from poor family backgrounds."