This past week was full of heartbreaks. Over 290 people were killed in a horrific series of bomb-blasts in Sri Lanka. While our nation is continuing to vote for the next set of MPs and government, there have been many interesting new developments. Here is my Pick of The Week.
Wealthy Educated Bombers Masterminded the Sri Lanka Easter Massacre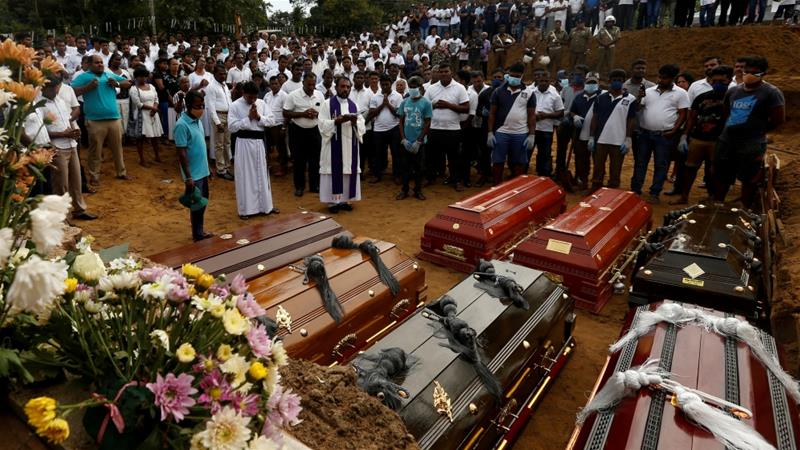 Colombo, Sri Lanka: Serial blasts through three churches and three luxury hotels on Easter Sunday killed more than 300 people and many more injured. The picture above caught on CCTV is the suicide bomber walking in with the explosives in his backpack.
Do you ever get confused with the many names of radical Muslim outfits? Initially, a Sri Lankan local group called National Thawheed Jamaat (NTJ), along with Lashkare-e-Taiba and Al Qaida were held responsible for the blasts. Now the IS, also known as the Islamic State of Iraq and Syria, has laid claim with a video and picture of a line up of seven suicide bombers who allegedly conducted the acts. Investigations so far have found the bombers to be local Sri Lankan Muslims.
What has emerged from is a trend of wealthy and foreign-educated seemingly normal people turning extremists. Inshaf Ibrahim, 33, who bombed the Cinnamon Grand Hotel and his brother Ilham Ibrahim, 31, who bombed the luxury Shangri-la Hotel, belonged to a business tycoon family dealing in spices and copper. Horror upon horrors, when the Sri Lankan police went to their mansion in a posh neighborhood, Ilham's pregnant wife Fatima detonated bombs killing herself, her three children and three officers! How individuals like these get so charged to kill innocent people including their own children is difficult to understand.
Senseless Waste of Money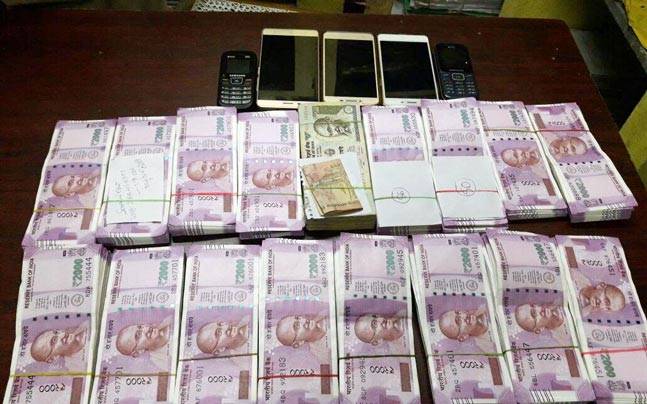 Thousand and thousands of crores are spent during elections to win voters. Such a colossal amount of money if spent usefully could have made a huge difference to the lives of the Indian people. In Andhra Pradesh itself, the TDP (Telugu Desam Party) MP JC Diwakar claimed that 10,000 crore rupees were spent by all parties to attract voters. Candidates have individually spent Rs 50 crores. Voters in AP are bribed with Rs 2000 each. In other states, trucks of liquor deliver booze bottles and other gifts. Imagine the corruption and bribes behind all this money exchanging hands. If you want to do something for your country, take a back seat if you have no backing of funds. The Election Commission has to take a major stand against this in the future but that would be a colossal task. Meanwhile, we remain stuck with candidates who have the backing of major black money. With voters totally spoilt and greedy, the Indian democracy has become a farce.
Mamata to Send Teeth-breaking Sweets to Modi
Streaming and steaming hot on social media are PM Modi's interviews, either on the pretty lawns of his official home or the picturesque banks of the River Ganga at Kashi. Modiji's one-hour apolitical interview with actor Akshay Kumar was very relaxed and cheerful with no glimpse at all of his stern face. He reminisced about his childhood days of plucking fresh mango from trees and picking up Hindi while conversing with travelers as he served them tea at the railway station. All very well, except for, once again, for Didi B! Modiji pleasantly mentioned that Didi sent him kurtas (no wonder she remembers his chest size) and sweets every year.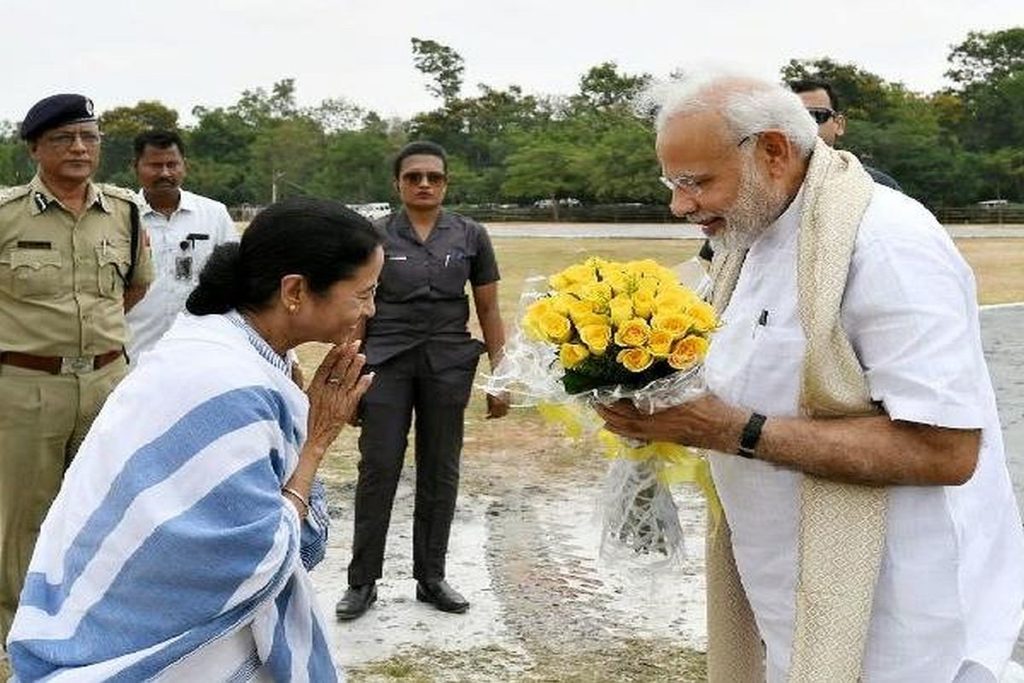 Didi B who was at a rally in Serampore, caught on fast and retaliated that she will send Rossogollas to Modi, but not one vote will go to him. Further later at an Asansol rally she bristled even more, saying "Ham mitti ka mithai baneya ga or pathar bhor dega… aur poora daant tod dega, poora. Aisa, aisa mithai dega." Ouch! Nasty, Nasty! Later at Kashi on being asked by Aaj Tak channel about the sweets, Modiji explained that for him, personal equations are different from political ideological differences. He said he used respect Mamataji, but she has changed a lot. In 2009 she spoke against Bangladeshi refugees and violence. But now it is the opposite.