Following the recent Darjeeling R-unlock Marathon, there have been much discussions about the scale of the event and the timing of it, and the threat to public safety in view of of the COVID-19 pandemic. One of our readers Aditya Mangar writes an open letter to Milind Soman, the celebrity who was the highlight of the marathon run.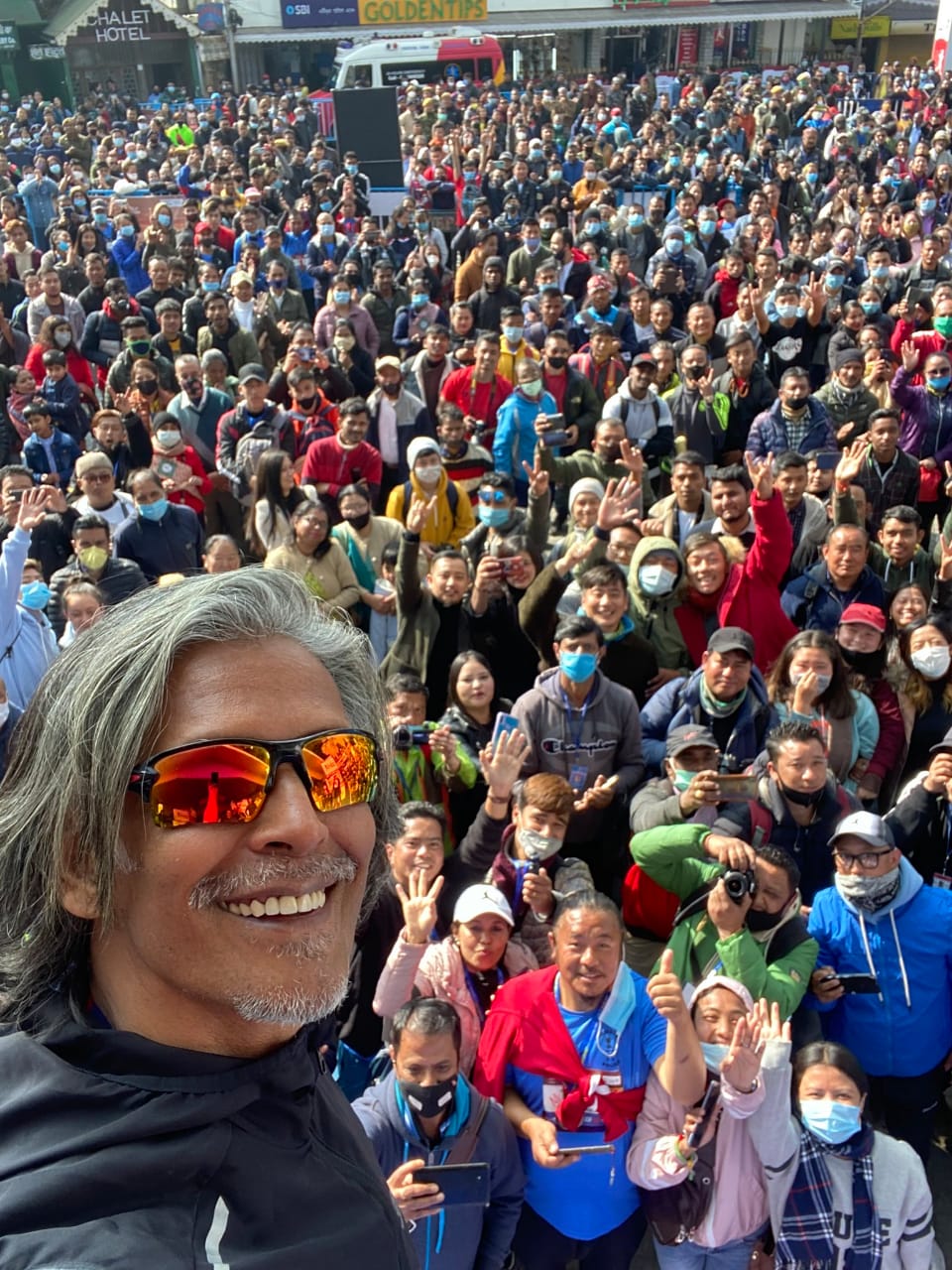 "Respected Sir,
A huge respect for inspiring millions to stay fit at age 55 and beyond. Also accept my humble apology for not being a part of Darjeeling Marathon. I wholeheartedly wanted to be a part for I have admired you since "Captain Vyom" days. Sikkimese have trolled your "this is new normal" picture saying you bade farewell to Covid with the rest of Darjeelingeys. Please ignore them for such bitter words like you might ignore me from now on.
I know it's none of your business to care for my people especially if you are boosting an Indian economy. I am not blaming you at all, but your name might make our people read what I am scribbling. Just like it made around 2k runners to participate the R-unlock recently. Before I proceed any further I will tell a teeny-weeny story of a boy that happened at Chowrastha during lockdown. A boy was being scolded by a police official for wearing a torn mask. I waited till the danger would pave his way because I wanted to give the boy my extra mask. We had a small talk and enquired why he was so irresponsible. I came to know that he was just another human who forgot his masks at home. A regular school boy whose daily pocket money is 20 rupees for a day had just bought a mask with all his money. Sacrificing a cup of tea at the backside for his date. I wouldn't call the event dictatorship until the same officials organised a massive marathon. To whom it may concern- Hypothetically speaking, couldn't the event wait for a little more?
I would like to express my deep gratitude for making Darjeeling forget about the deadly pandemic. Something which we are best at since agitations. I am quite sure that you found us high-spirited. We Darjeelingey in common worship Mahakal and as well as politicians while hating CRPF and West Bengal. Irony here is politicians from Darjeeling worships their kind from West Bengal and sells our "homeland" in the name of Holy Mahakal. Howbeit, Covid cases in Darjeeling and around are growing more than ever. With the escalating positive cases everywhere around the world, I earnestly wish that it won't be a new normal.
Lastly, let's pray that recklessness around the world will not be the reason for the end of our civilisation. Touchwood!
Hoping to run with you when things get safer."