St. Teresa's School successfully observed its Annual Sports Day yesterday. The event that took was organized in the school itself was however not like any other regular Sports Day Program. What made it different was the very important theme that the event had adopted, shunning the use of single-use plastic. The event also promoted the idea of the 3 Noble R's – Reuse, Reduce and Recycle.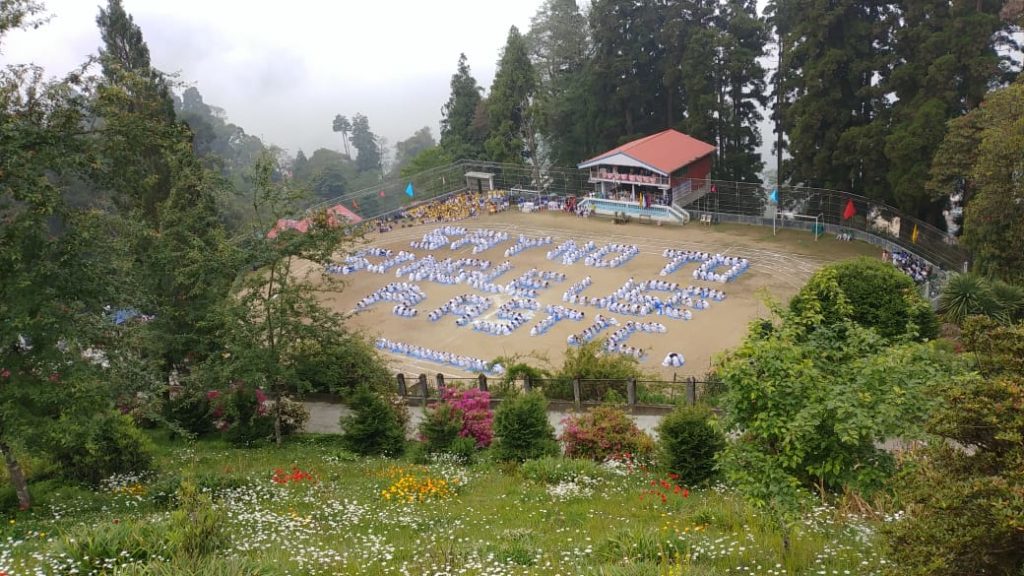 The event began with a beautiful March Past by the four Houses of the school and the School Band. It was then followed by several races and games maintaining the theme of the event as the focal point – that of avoiding the use of single-use plastic and thus reducing its use. There were races with names like Carry your own Bags and carry your own water bottle, which was aimed to subtly implant the message in the minds of the students and also the audience. The all awaited drill display, which has been a trademark for St. Teresa's School.
The school's seriousness towards spreading the message of Minimum Plastic Use was clearly evident as none of the equipment used throughout the Sports Day event was made of Plastic.
Speaking to us, the Sports Teacher at St. Teresa's School and also one of the main people behind the initiative said, "On this day and age, where the ever-growing burden of single-use plastic is leading our hills to a deathtrap, it is highly important that the message of avoiding the use of single-use plastic and the three Rs gets across to the public and it is satisfying to know that in some small way, Teresa's did just that through the Annual Sports programme."
We extend our appreciation towards each and every faculty member of St. Teresa's School and also the students for putting up the Sports Day event with such an important message in it. We also hope many of us are inspired by their effort in reducing the use of plastic unnecessarily and thus helping our place get cleaner and better.