In the most recent case of human trafficking in Northeast, 23 Nepali girls were rescued and eight Rohingya women were detained in Mizoram when trying to cross over into Myanmar and then to Southeast Asian countries. A few months ago in February, Manipur Police rescued about 180 Nepalese women who were planning to cross the Moreh border post into Myanmar from where they were scheduled to fly to Dubai and other Gulf countries.
A report by EastMojo quotes LH Shanliana, IGP (Intelligence, Law & Order), that the Nepali girls rescued in Mizoram are believed to be heading to Southeast Asian countries via Mizoram for forced prostitution. They were rescued from Aizawl and Champhai near Myanmar border last week. A man named Lal Bahadur, who is now in police custody, is suspected to be involved in trafficking the women.
In another incident, a group of eight Rohingya women were arrested near the Assam border while en route to Aizawl. The women revealed that they were abducted by human traffickers from a refugee camp in Bangladesh and were being sent to Malaysia.
While the rescue is a huge relief for the security forces and the administration, the increasing trend of human trafficking from the remote Northeast states is worrisome. The Northeast region, until now had not featured in the trafficking route. There could have been trafficking even in the past, but the volume and number of cases coming to the ground recently are alarming.
Human trafficking, as is known in the Northeast, involves the disappearance of young people from the region, especially women. Hundreds of young people are taken to bigger Indian cities and other foreign countries where they are exploited sexually and even forced into prostitution. Every year, many trafficked young girls from the region are rescued from other places and brought back home. However, these new reports of human trafficking right at home is a cause of worry for the government and the security forces as well.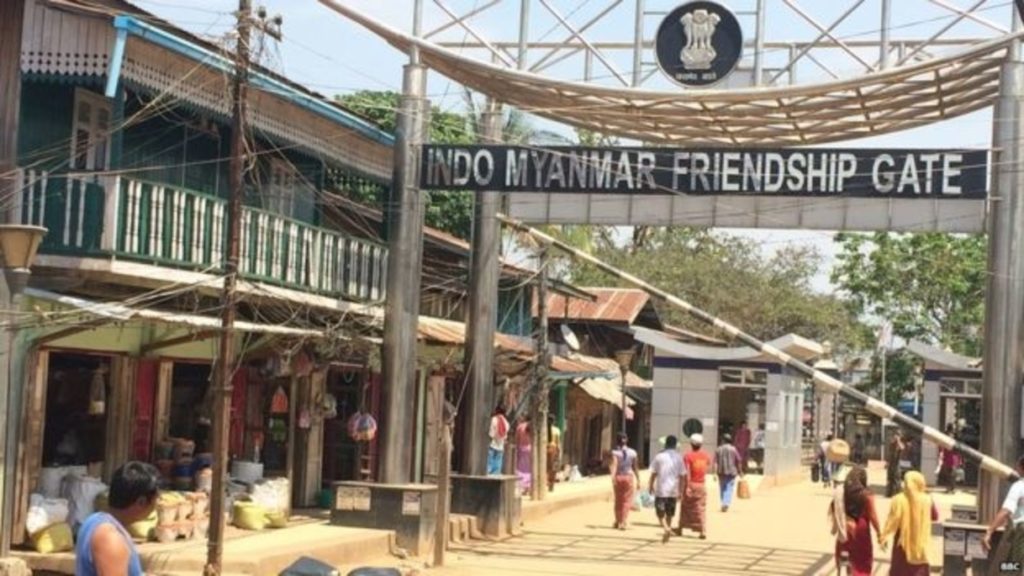 In most cases, the trafficking victims are smuggled into India through the porous India-Nepal borders in Uttar Pradesh and West Bengal. Previously, the traffickers would directly take the victims to cities like Delhi, Mumbai and other Indian cities before flying them out of the country. However, as the security in the airports has become tighter, the traffickers are now opting for land routes, which means taking the victims all the way to states like Manipur and Mizoram from where it becomes easier to cross into Myanmar.
The security along these bordering states has been more concerned about drugs, arms, and illegally smuggled goods from Myanmar into India. It is only recently that cases of human trafficking are being highlighted from these border posts.
Mizoram, sandwiched between Bangladesh and Myanmar, shares more than 700-km long international boundaries and is highly vulnerable to human trafficking and is increasingly being used as safe passage by human traffickers. Moreh town in Manipur is notorious for illegal trades and smuggling, from cheap Chinese products to precious stones, contraband drugs, teak, gold, and arms.
The Manipur Alliance for Child Rights (MACR), an organisation involved in the rescue in Manipur, revealed that more than 300 Nepalese women have crossed into Myanmar from Moreh in recent months. The central committee of the Young Mizo Association (CYMA) reports that as many as 208 girls have been trafficked into Southeast Asian countries via Mizoram in recent years.
With the promise of India's Act East Policy, the trade and mobility between India and Southeast Asia are bound to increase in the coming years. While the benefits of the economic development clearly outweigh the setbacks caused by such illegal trades, it is important that communities are sensitised about such issues surfacing in the region.
The authorities at the Integrated Checkpost (ICP) must be aware and remain vigilant of any such suspicious movements in the borders. There has to be a system for proper verification of IDs and travel document before people can pass, even for a short leisurely trip. While economic progress is welcome, there has to be a system in place to ensure that the progress does not come at the cost of humanity.
In the Northeast region, with 99% of its boundary being the international border, the problems and peculiarities are even more accentuated. The region is already fighting illegal infiltration which adds pressure on its economic and environmental resources. Moreover, the porous borders enable easy cross border passage for criminals, human traffickers, and smugglers. The region is economically weaker compared to other parts of the country.
Adding to the problem are ethnic violence, armed conflicts and political movements for autonomy that intersect and create an environment that is not conducive for steady employment and economic development. Such instabilities create an environment and a situation where the people, especially women and children, become highly vulnerable to human trafficking. Human trafficking is closely tied to poverty and unemployment, especially when coupled with a lack of social awareness.
In September 2018, Meghalaya High Court Chief Justice Mohammad Yaqoob Mir said that India's Northeast has emerged as the hub of human trafficking in India where unemployment, poverty, migration for jobs are some of the reasons of human trafficking. Voicing concern on the human trafficking, the Chief Justice called for collective responsibility of stakeholders, state legal services authority and police to take care of the rights of the children and save them from being exploited.
At this juncture, it is also important that the Gorkha communities living across the Northeast are involved and made aware of the perils of such activities. Wide public awareness needs to be created to ensure that people do not end up collaborating with such heinous criminals, knowingly or unknowingly. While we must congratulate the police, NGOs, and local authorities involved in such rescue operations, it is high time that the communities also shoulder the responsibility of keeping a check on any such suspicious activities in their neighbourhood.
After the Manipur rescue operation, I had published a report, 'Human Trafficking at Moreh, Manipur: A concern for Northeast India', that received wide coverage in the regional media. The new cases have only confirmed my deepest fears and it is high time for both the government and civil societies to step up the fight against the growing menace.