Yesterday, people of Kalapahar Village, under Kangpokpi district in Manipur blocked the National Highway to protest the kidnapping of Mr Tikaram Rizal, by some unidentified armed persons on 16th February around 7 PM from his house. As reported, the Mr. Tikaram's employer have been getting ransom calls and messages on WhatsApp from the abductors.
The Bandh was called off after the Kangpokpi District Comissioner and SP assured the protestors of urgent intervention. The local protestors have given an ultimatum to intensify the stir if the victim is not rescued within 24 Hrs. A Joint Action Committee has been formed to look into the matter.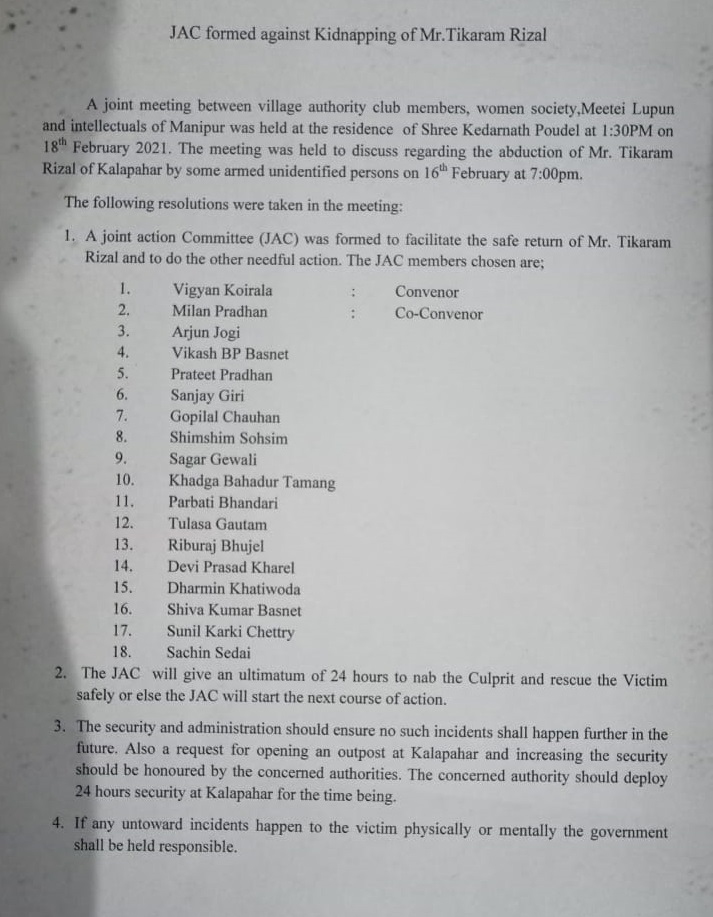 Such incidents of abduction, harassments, torture, and killings by various underground armed outfits is not strange to the Gorkha community of Manipur.
Nearly three decades back, one Mr. Baale Bhujel of Kalapahar was killed brutally and buried alive. Another member of Santolabari Gram Panchayat, Smt. Maina Tamang was brutally raped, tortured with her breasts pierced with thorns, hands nailed in wooden plank, and eyes gorged out. Similarly, there are many such cases, but most of these go unheard or even unreported due to fear and intimidations.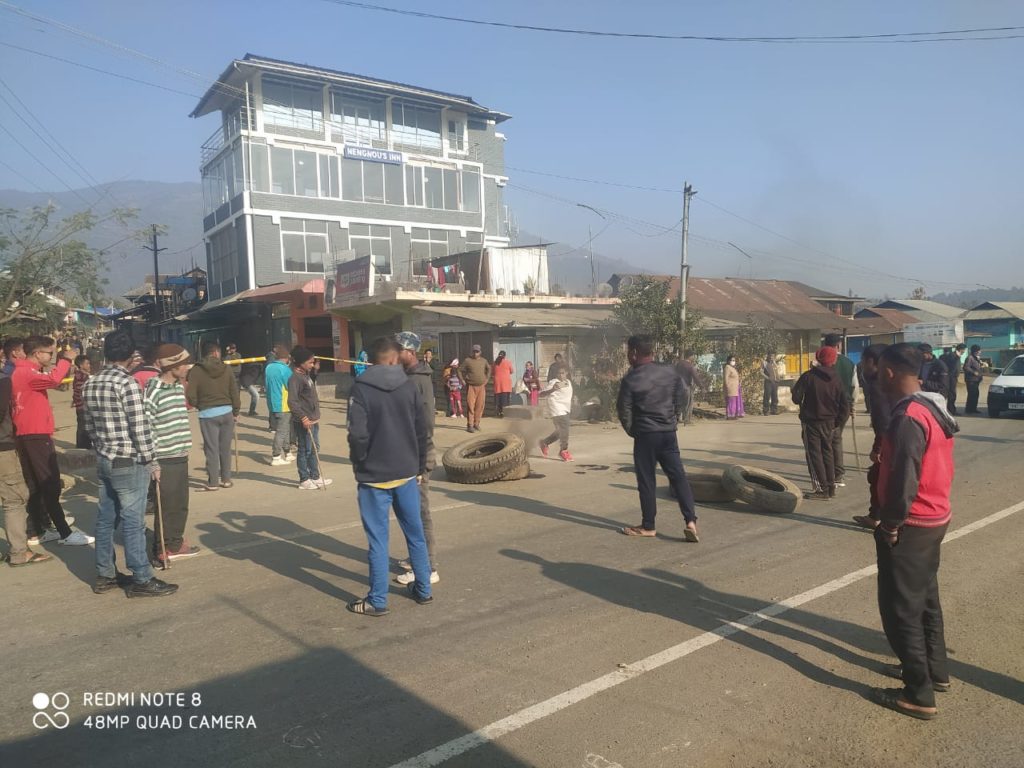 Recently, one Mr Vigyan Koirala from Kalapahar who had done an RTI regarding NREGS implementation was also threatened by various UG groups to withdraw his RTI. The extent of harassment goes to such extent that poor villagers are forced to pay percentage from the wages earned under Central Government's like 100-days work under MNREGA.
Such cases of kidnapping, extortions and threats have become an everyday affair for the underground outfits, who create fear psychosis on the society and hamper and developments and take huge percentage from any funds meant for developments. Villages under Kangpokpi District are the worst affected as many times even their lands are forcefully snatched away from them or are compelled to sell their land at throwaway prices.
This is a developing story and we will continue to update the developments as we receive.