A week back, the results of different board exams (both 10th and 12th) were out, and many students have panned out with flying colours. I express my joy in your success and doff my hat with respect for the effort invested in the studies. The limelight that you have drawn as an outcome of your hard work is worth the endeavour. The result might have come as a relief, amidst the anxiety that looms large, and the hard times caused by COVID19. What lies ahead for you is the moment of contemplative decision-taking about the academic course to opt hereafter. This decision is best marshalled by your interest in what you want to do in future, something that will keep the fire of your interest sparked invariably. If you do not know the right course that you should be selecting, ask someone who knows your passion and can guide you accordingly so that you do not lurch in limbo after pursuing any course. Further, your academic feat should be consistent with the kind of sterling results that you have been able to procure in your board exams. So, the watchword that can stand you in good stead is single-mindedness and perseverance towards the goal that you stipulate for yourself. In-depth knowledge needs to be sought for in the field of your pursuit, rather than a smattering of information, given that we live in the world of specialization.
On the other hand, there might be a lot of students who have not been able to obtain the expected marks. That should not be a reason for any discouragement, as there is always something that life stores for us. Securing low marks does not close our doors for the improvements that we want to make in enhancing our current state of affairs. Sometimes, it is mere luck that is not favorable due to which one gets unsatisfactory results; and despite employing full effort, one is deterred by low marks. Nonetheless, the better side of life is that we always have another chance, just that we need to spot it out through clear thinking. Moreover, in this tender age, you are blessed with choices and opportunities, and that is reason enough to explore, work hard, and come back again with a bang. So, if you have not been able to procure satisfactory marks, there is no need to soak yourself in the pond of grief, as you still have time to re-work and make it better. Well, the right time to start for the improvement is today itself, as it is commonly said that time and tide wait for none. After turning a new leaf, with a proper frame of mind, you need to devise the course of action to be carried out for a bright future.
We live in a society where people react according to our performance: they laud for our success and shun us for failure. Well, the experiences that we undergo and the feelings that mount in us are ours. None should define that according to their imagination, because we are the ones who understand ourselves the best. To be humble in success and gracious in failure will always open vistas of opportunities to prosper consequently. There are moments when innate qualities are not reflected through the academic grades, as one might have talents that cannot be mapped by the academic yardstick. Each one of us has some qualities and talents that need to be focused upon, and honed it further. Similarly, academic grades are important to stand the competitive world, so some attention needs to be given there too. Eventually, it is a two-pronged process: to focus on the passion/talent and on the academics. This is possible as our human mind is capable of executing multiple tasks at one go. Moreover, if your passion is solely inclined to academics, effort applied could be more streamlined. For all these, clarity of what you want from life needs to be sorted out, for which deeper and serious thinking about the future is indispensable.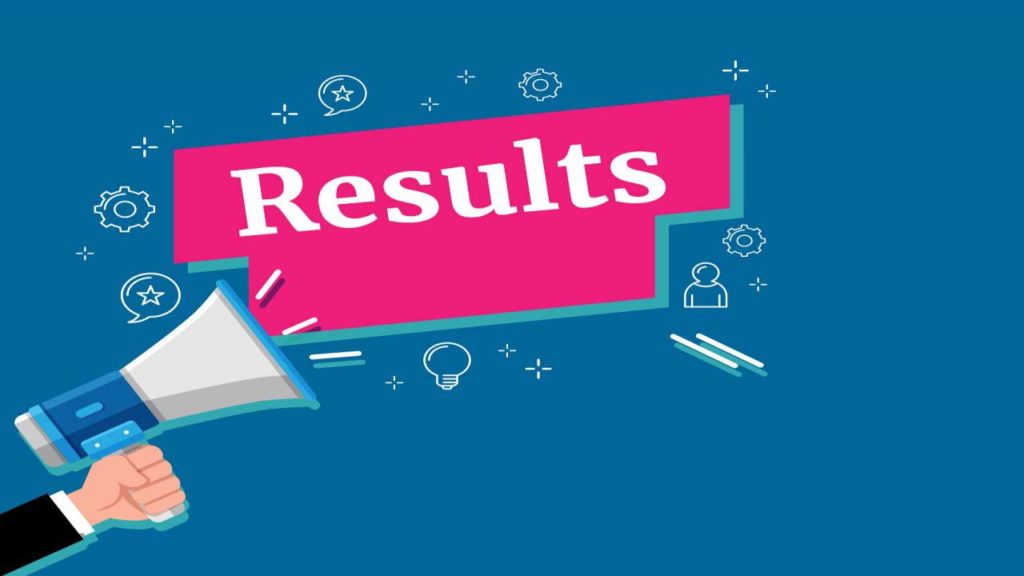 Finally, the asset that we have is our environment―friendly people, loving relatives, peaceful surroundings, and evergreen nature to enliven us every day. The most cherished virtue that we possess at our age is humaneness, the attribute which is dwindling rapidly in this materialistic world. Results can make us happy or sad, however, it is just one phase of life, and life will have numerous exams lined up for us. I recall my trainer at IBM who had told me once during a viva: 'Both of us know the result of this viva, it's either pass or fail, however, go in that room with confidence and come out alike, because you will have numerous exams lined up for life and it is the confidence that will sail you through.' So, the board exams are just a beginning phase of life, retain your confidence as many exams are lined up for you to overcome. There are many people, in the world, who have succeeded, all along, through their persistence, and there are many who have failed consistently and did not give up till they succeeded at the end.
With an optimistic note, best wishes!
Writes: Bhaskar Lama, from a teacher's perspective. He teaches at the University of Hyderabad, Hyderabad.