Sunita (name changed) from Arunachal Pradesh is seeking help to find her long-lost family from her father's side, originally from Darjeeling Hills. Her father, Anil Kumar Thapa, also known as Goray expired in 2002 in Arunachal Pradesh, leaving behind his wife, a daughter and a son.
It was only recently in 2019 that Sunita found some old documents of her father which suggests that Goray Thapa was originally from Sitalu Basti in Kurseong. "My parents met around 1986-87 in Shergaon, West Kameng District, Arunachal Pradesh. Papa worked as a Driver with the Dept of Horticulture. Both my elder brother and I were born and brought up in Arunachal Pradesh" says Sunita in her message.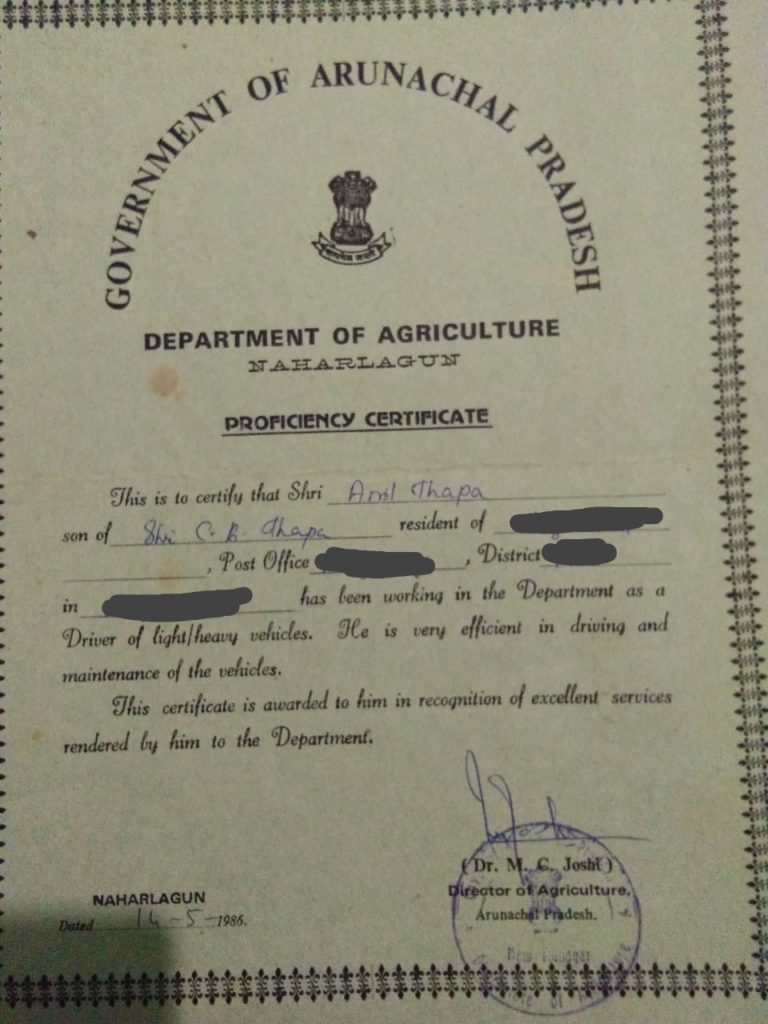 Born and brought up in Arunachal Pradesh, the wife and children didn't know much about Thapa's connection in Kurseong. Even his wife only knew that he has a brother and sister, somewhere in Darjeeling Hills. His wife tells that Goray Thapa's brother was a popular local footballer of his time and used to limp a little when walking due to a football related injury.
Though there is very little information about the whereabouts of AK Thapa, the family is trying hard to connect with the help of social media. They have been asking for details and sharing information through different individuals and groups.

We hope that Sunita is able to reach out to her family and request our readers to message us (Inbox) with any information relating to Goray Thapa or his other families.