Gorkhaland has again become the most popular topic for discussion with the upcoming Elections in April. At every corner, you can hear people discussing whose fault was it the last time and who is to be blamed. Having failed so many times, we have even stopped learning lessons from the past mistakes. We always find an excuse to blame someone and continue repeating the same mistakes time and again.
However we may want to believe, it has always been our lack of unity and integrity that is to blame. It is us who split out because of petty differences and aspirations compromising the larger cause of the community. The sacrifices of the martyrs who died believing in Gorkhaland have been reduced to mere stories today. Blaming 'THEM' has become our culture today simply because it is easy. 'THEY did this to US' is easier than saying 'WE did it ourselves and rectify our actions.
Our refusal to introspect our actions have made it difficult for us to learn from the mistakes and take corrective measures. I certainly don't believe that only protests and shutdowns Darjeeling or Delhi should be the first and easy alternative for us use. What we lack is honest people to represent our voice at all levels, a vision for the youth, and a willingness to change for better.
Let us look around us for a while, the youths are leaving the place for a better life outside in bigger cities. Hundreds others are neck-deep in alcohol and drug addiction. Those who want to work, don't have the knowledge or resources to start something. With such situation at home, the only option we have left is to work in service of others. Perhaps we are happy doing the *ji saabji* and even used to it now. Of course, we sometimes get sentimental and cry victim when something unfortunate happens; but happy to narrate our glorious history when all other excuses fail.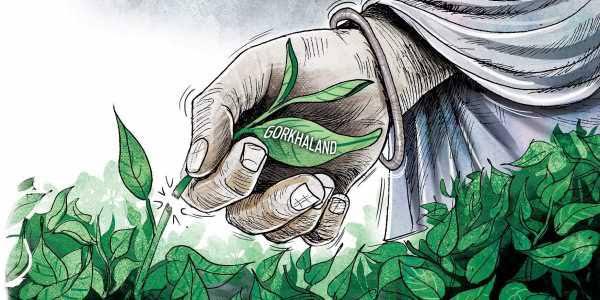 Dear Gorkhas ,
Make sure people will know you by your present action and not by your history .
Be the sun that shines everywhere
Be it education, entertainment, sports, or politics
Business or social services
From dash to dash
Writes: Dibya Chhetri