Writes: Bipal Rasaily
Family members of Gorkhaland martyr Barun Bhujel are today protesting against the denial of justice to them, by organizing a silent protest rally at Dambar Chowk in Kalimpong.
Family members of Late Barun Bhujel said, "the custodial death of an elected representative in a democratic nation shows how fragile our democracy actually is… we had requested for permission to hold a protest march today with the DM and SP but were denied the same, this is an infringement upon our constitutionally guaranteed right to freedom of expression…"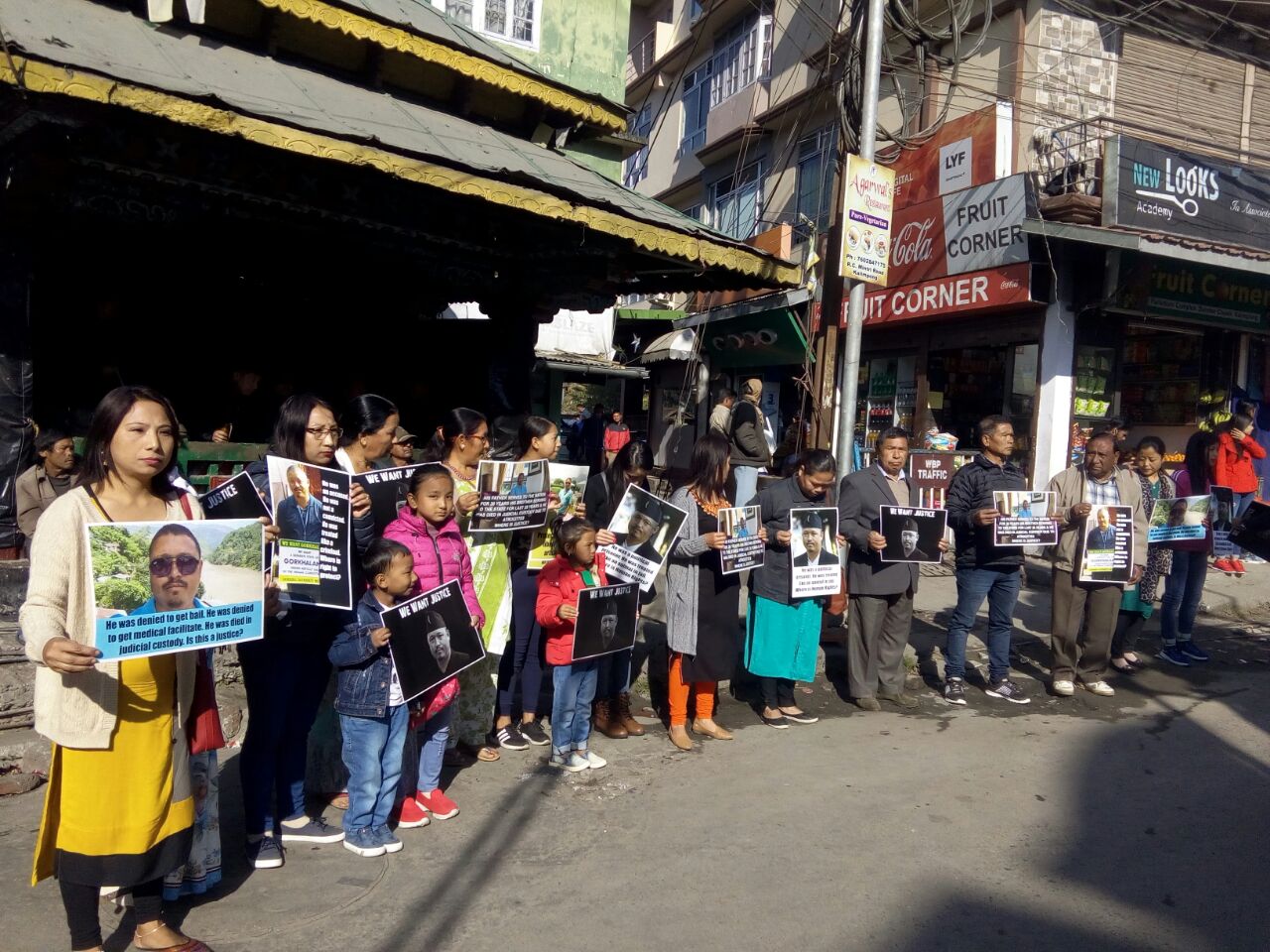 Expressing disgust at the lack of conscience among the elected politicians, one of the family members said, "Barun didn't die for himself, he died for the greater cause of Gorkhaland, he was killed in police custody as he refused to compromise on our demand and his principles… today none of the elected Municipal councillors have bothered to speak even a word of protest, if nothing else, Barun was one of them… a public representative… it could have been any of them who got killed… its sad that no one has bothered to speak out… if the death of an elected representative is met with such indifference, what hope do ordinary citizens have? Even if it is just us, we will continue our struggle and our protests constitutionally…"
We extend our heartfelt solidarity with Saheed Barun Bhujel's Family and pray to God to grant them the strength to overcome his tragic loss and to continue with their struggle till justice is met.