The World Bank rightly stated and I quote- "Road safety goes beyond the transport sector, with a direct impact on public health, societies and economies."

Road safety is one of the alarming issues especially in India. Daily traffic jams, unmanaged parking, rapidly increasing number of vehicles and two-wheelers on the road create chaos everywhere in India. In our own hills, increasing number of vehicles and two-wheelers and limited infrastructural development on roads makes an imbalance as far as smooth traffic and road safety is concerned.
Within five years of short duration, we all have noticed that, number of two-wheelers on the road in the hills have increased in a rapid number. Though, I have tried to formulate actual vehicular and road safety data of the hills from respective authorities but I didn't reach out with authentic statistics.

On the above, majority of youngsters and teenage commuters prefer two- wheelers as ease of convenience to be on time. Side by side, speed always thrills. The sense of thrilling and to save fuel many youngsters prefer speedy ride on the road which might kill thrill forever.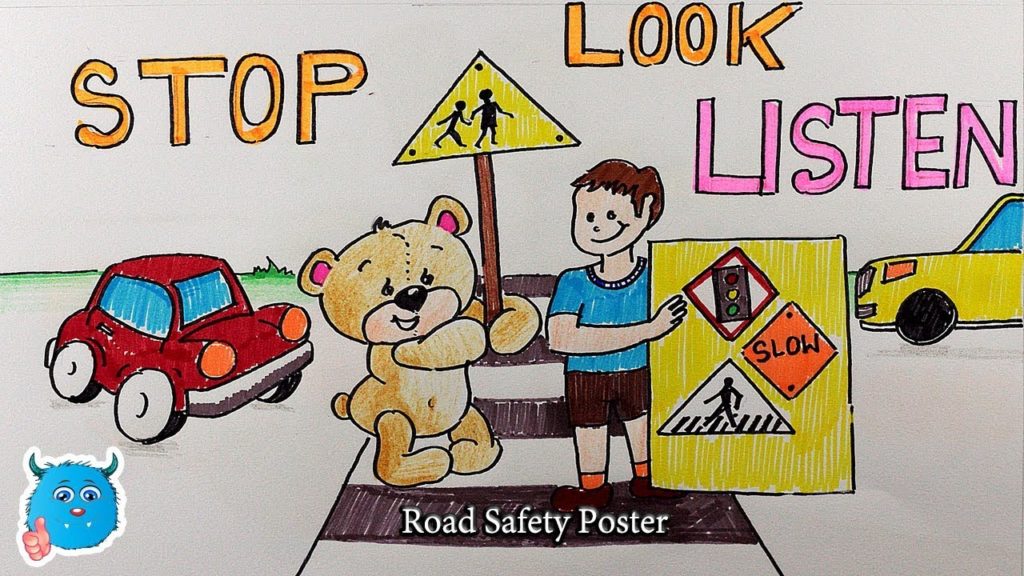 According to National Crime Record Bureau, Ministry of Road Transport and Highway's Global status report in the year 2013:
There is one death every four minutes due to a road accident in India.
16 children die on Indian roads on daily basis.
In our national capital, 5 lives end every day due to a road accident.
Drunken driving is one of the major leading causes of road fatalities in India.
Most importantly, two-wheelers for 25% of total road crash deaths.
Now, as per the latest data of the year 2017, road accidents have claimed 147913 lives which means an average of 405 deaths everyday.
According to Ministry of Road Transport and Highway's statistics, total shares of various vehicle types in road accidents in the year 2017 are as follows:
Two-wheelers: 34% (Highest percentage of road casualties because of two-wheelers).
Cars, Jeeps and Taxis: 25%.
Trucks, Tractors, Tempos: 20%.
Buses: 07%.
Other factors(pedestrain, animals, trees etc.): 07%.
Auto Rickshaws: 06%
Non-authorized vehicles: 01%.
The above mentioned all statistics pointing towards ample of precious lives are ending on Indian roads everyday. After summing up all things, let us be responsible maintaining certain basic guidelines on the road while riding on two wheelers:
Always remember, even the biggest bikes or scooty are the smallest vehicles on the road. And they must follow traffic and safety rules.
Invest in a good helmet. Always buy a helmet with plastic shield which will protect your eyes.
Anticipate and Concentrate! Always be aware of everything in your surroundings.
Check and maintain correct tyre pressure, brake-lights and tail-lights for your own safety.
For long distances prefer public transport for sake of own safety and safe environment.
While riding always look out for obstacles and road hazards- garbage, speed breaks, potholes and pebbles which are more common in the hilly roads.
Try to minimise overtaking time and reduce speed when being overtaken. If you can't see overcoming traffic properly then, avoid overtake.
Its obvious, alcohol, drugs and two wheels make a deadly combination for ownself, family and society.
Mahatma Gandhi once rightly said- "There is more life than simply increasing its speed." Therefore, let's allow life to remain on its own speed rather than increasing speed forcibly. Unfortunately, increasing speed of life forcibly ends quickly.
There are many safety rules and technicalities on road safety which we all are familiar and we tend to follow them as above. But small loopholes of ignorance have to pay a huge price.

Therefore, let us be responsible on the road. Happy and Safe Riding To All!
Writes: Noel Giri