Writes: Subham Gurung
A three day long clean up programme being conducted at the Singalila National Park was successfully completed.
The clean up was jointly organized by WWF, Real Rimbick, ATREE, India Hike, GTA Tourism, Zero Waste Himalaya, Sikkim & Darjeeling Dist, Maneybhanjyang Swacha Abhiyan Samitee, Forest Department, ECOSS, Srikhola Social Samitee, Guide and Potter Association.
The cleanup program was held on 3rd, 4th and 5th of December.
All together here is the amount of waste we collected
Wrappers – 3 sacks
Glass bottle – 86 sacks
Plastic bottle – 18 sacks
Cartoon – 3 sacks
Tin – 18 sacks,
Mixed garbage – 25 sacks
Tetra pack – 2 sacks
Old shoes – 5 sacks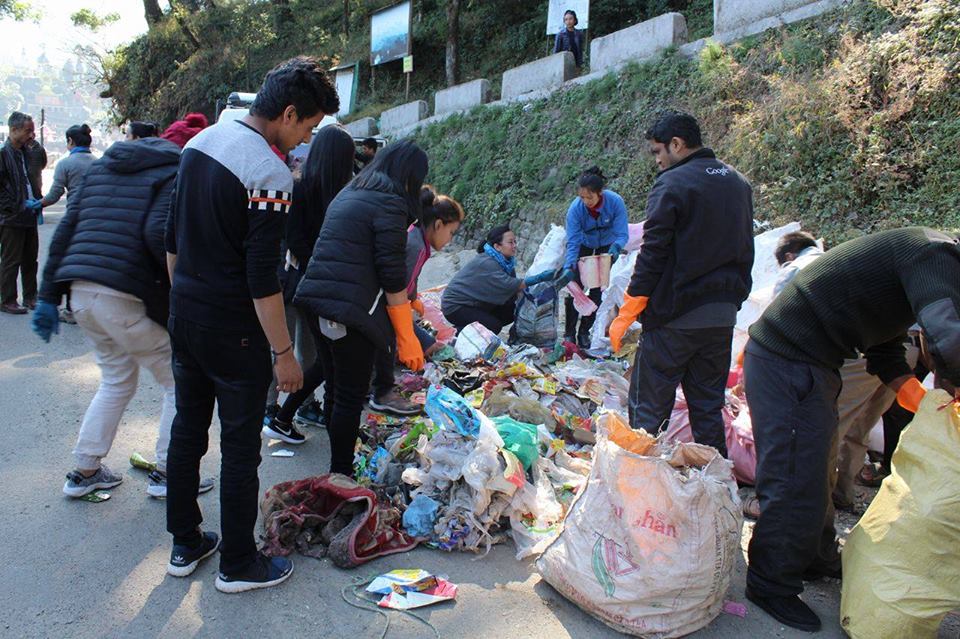 30 sacks of waste still need to be segregated so total around approximately 200 sacks of waste was collected from the Singalila Range in the past three days.
We request all Tourists and Trekkers to kindly bring back their waste, and dispose it in proper places, instead of leaving the waste strewn across our fragile mountains.
THANK YOU to all VOLUNTEERS, ORGANIZATIONS and INDIVIDUALS who kindly took time to make this event a grand success.
Tomorrow 8th of December, they are cleaning up Tiger Hill… if you want to join hands please call at 9002168093
This is the true "Darjeeling Spirit" and we hope it will get spread across our hills… the primary responsibility to keep our hills beautiful, clean and green is ours… let us all do our part.