Our gorgeous hills and full of deeply caring people, and what better way to invite in a new year than by caring for our environment.
Yesterday members of Yaksho Samaj, Lamagaon busty in Bijanbari celebrated the new year by distributing and placing hand-painted dustbins across the village.
Corresponding with TheDC Mr Prithiraj Limbu of the Yaksho Samaj said, "we want the entire village to be named as the cleanest village in India, and we want to inculcate the habit of proper waste disposal among the youngsters… we are hopeful out efforts will inspire other villages to do the same…"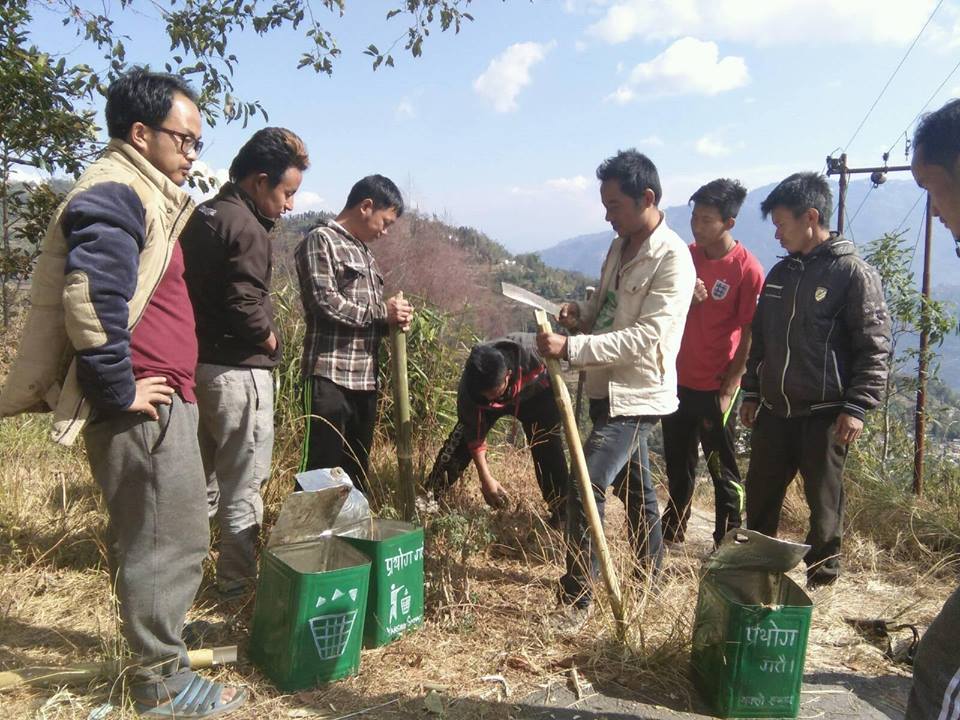 We are very certain that your efforts will indeed become a source of inspiration not just to your neighbouring village, but also across Darjeeling region and all of India.
Thank you for this inspirational and positive start to the new year. Keep inspiring us all!!