Darjeeling — A community radio in the Darjeeling Hills marked International Day of the Girl Child with a live talk show featuring the first girl who climbed the world's highest peak Mount Everest in May 2016. On the show with Radio Journalists Bryan and Smriti of Radio Salesian 90.8 FM – Voice of the Hills was Deputy Head of Mission Ms Shahida Khan and Political Economy Advisor Ms Ajitha Menon from British Deputy High Commission Kolkata.
This year's theme is "With her: A skilled Girl Force."
Special guest at the show was Miss Trishala Gurung, then 23 years old, 2nd year BA Honours student at Southfield College formerly Loreto College Darjeeling who was part of the first all-girl team of the National Cadet Corps (NCC) that conquered Mount Everest.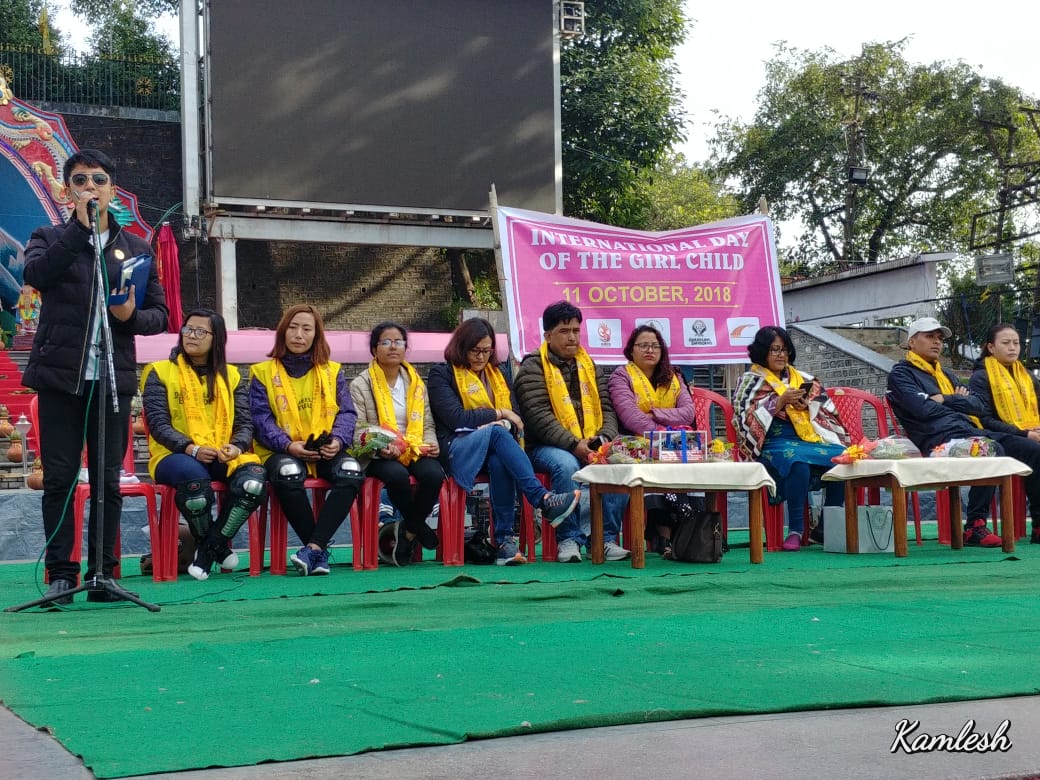 The first all-girl NCC team to Mount Everest included two college students from Darjeeling including Sulaxchana Tamang, then a 1st year BA Honours student from Ghoom Degree College.
"Preparation for the expedition by the NCC team had started almost two years early. In November 2014, 100 girls from across the country had been selected for training at the Himalayan Mountaineering Institute in Darjeeling," recalls Miss Gurung.
The expedition team consisted of 10 NCC girls selected from across the country and 15 officers. Of the total 25 members, five, including the team doctor, were to stay at the base camp.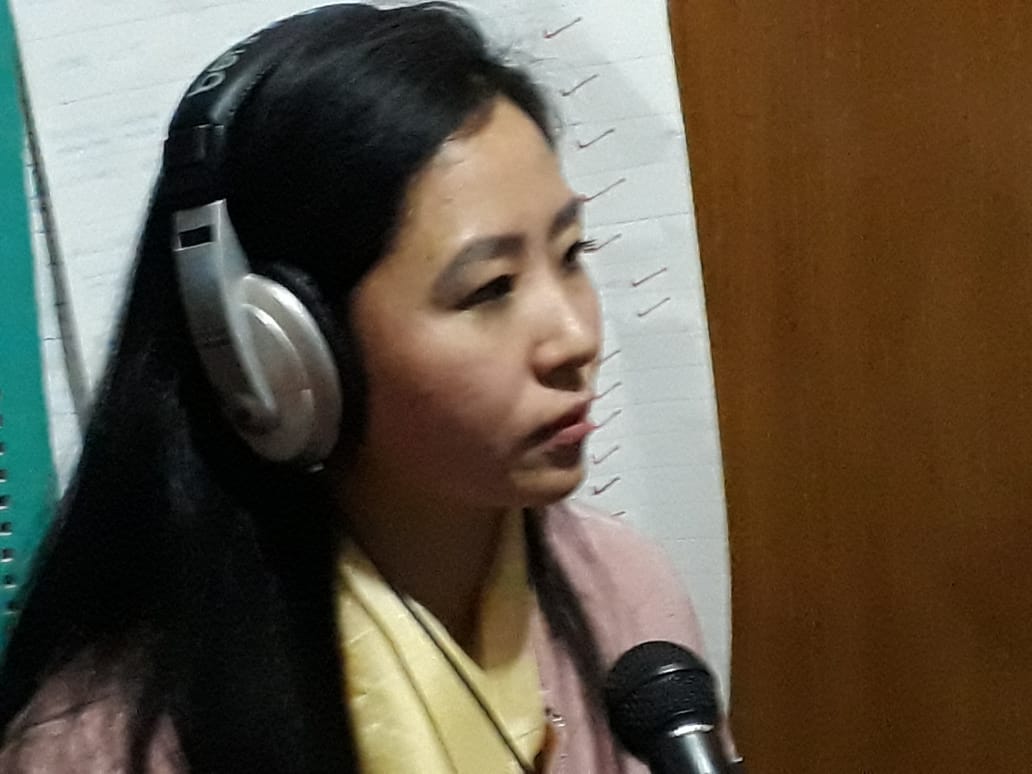 "Of the 20 members, who were to climb the peak, 19, including 11 girls, succeeded," said Miss Gurung recalling one NCC team member who could not reach the summit," Miss Gurung who is currently pursuing BA in Sociology under Open University program.
Recalling the role of her parents in securing this unique achievement Gurung eldest of 3 girls says, "My dad called us three daughters 'tigresses' instilling in our courage to be fearless to face any situation."
"Even though Sherpa's comments about our short legs and being girls attempting to summit the world's highest peak which mostly only men attempt to climb we did not allow ourselves to be demoralized," Gurung confessed.
"It's important that we all (male and female) keep showing our support and help to ensure that women and girls can reach their full potential and achieve equality in today's society," said Deputy Head Mission, British deputy High Commission Kolkata Ms Khan.
International Day of the Girl Child is an international observance day declared by the United Nations and kept on 11th October. The observation supports more opportunity for girls and increases awareness of gender inequality faced by girls worldwide based upon their gender. This inequality includes areas such as access to education, nutrition, legal rights, medical care, and protection from discrimination, violence against women and unfree child marriage.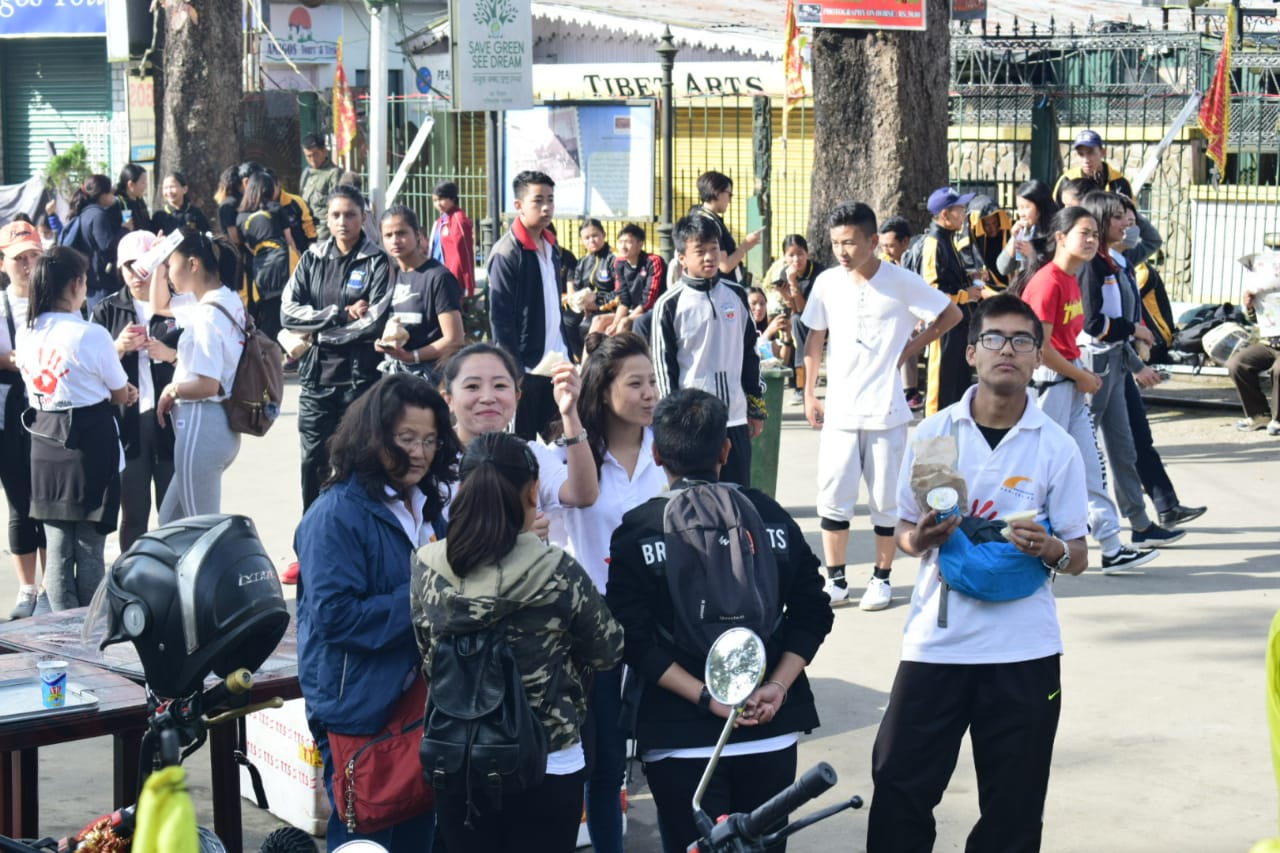 The celebration of the day also "reflects the successful emergence of girls and young women as a distinct cohort in development policy, programming, campaigning and research.
Earlier in the day, British Deputy High Commission supported a run for girl child organised by a Darjeeling based NGO, MARG – Mankind in Action for Rural Growth.
"Ms Gurung who climbed Mt Everest in May 2016 is an example of what is possible if you have the drive, commitment and ambition. I'm so pleased that she has joined us today to share her story to mark International Day of the Girl Child," says Ms Khan.
Writes: C M Paul