Protests have escalated all over the country on the backdrop of the recent Hyderabad women rape-murder case. A 25-year-old veterinarian doctor was abducted, raped, murdered and burnt. This is just one heart-wrenching case among thousands of such crimes. National Crime Records Bureau (NCRB) data shows that cases of rapes have reduced from 63 per million in 2016, to 52 per million in 2017, but a total of 3.5 lakh cases of crime against women were registered (these include murder, rape, dowry-related death, acid attack, cruelty against women and kidnapping, etc).
Crime against women has larger ramifications. Parents concerned about the safety of their daughters may not send them for higher education to some other city, or women may opt-out of jobs if it involves returning home post-dark. And these fears aren't unfounded. Women, almost every day come across something unpleasant. It compromises educational and works opportunities for many. It acts as a dampener for the socio-economic development of a country.
Governments, both at the Centre and the state have come up with many developmental policies specially targeting the female population. Prime Minister's "Beti Bachao, Beti Padhao" and WB Chief Minister's "Kanyashree" scheme have been initiated with the vision of bringing girls into the fourfold of nation's development. Even the subsidies given through direct benefit transfer (DBT) is transferred to the bank account of the female member of the house. Such schemes will find it hard to achieve its objectives unless we create a safe environment for girls and women to realize their full potential without fear.
Demand for stricter laws and punishments:
In 2018, Parliament passed the Criminal Law (Amendment) Bill 2018 to provide the death penalty to convicted rapists of children below 12 years of age. Now, similar punishment is being demanded all the rape convicts. Parliament debate is being rocked with such demands. Rajya Sabha member Jaya Bachchan said in the House that therapists should be lynched in public (two wrongs doesn't make a right) or castrated using medical surgeries or chemicals. And the Union Minister Rajnath Singh recently said that the government to ready to bring stricter laws. It is tempting to respond to a gruesome crime by asking for the death penalty. It's also an easy and convenient salve for the conscience that allows us to overlook our own role in perpetuating rape culture and avoids hard questions.
Firstly, there is no evidence that the death penalty deters criminals (including rapists). Secondly, evidence shows that it disproportionately hits those who lack access to good legal aid. And lastly, in a legal system riddled with flaws, it makes it impossible to correct wrongful convictions.
Way forward:
There is a saying: "Certainty of the punishment is a better deterrent than the severity of the punishment." Our legal system needs reforms. Supreme Court (SC) had held that Fast-Track Courts set-up to try cases registered under the Prevention of Children from Sexual Offences (POCSO) Act needs to issue judgments within 6 months. But this guideline has not been followed. Investigative agencies take too much time to collect the evidence. Officers need to be held accountable and trials need to be completed within the time-limit. In many cases, police do not register cases at the earliest citing the area of crime/abduction do not fall in their jurisdiction, the girl may have eloped with her partner etc. Again in such cases, in 2015, Union Home Ministry on the recommendation of Justice Verma committee, had instructed that Zero-FIR needs to be registered. But, this is also not being followed. Officers need to be held accountable for such negligence. Many crimes can be prevented if this is followed strictly.
Sexual offenders are wandering around us:
NCRB data released in October showed that 93% rapes in India are committed by persons known to the victim. Recently, Darjeeling's Session Court gave a death sentence to a person convicted for child-rape and murder. The victim was no other than his own sister. Similar cases have been witnessed in our neighbouring state of Sikkim. Even our hills have started seeing these cases more frequently. Maybe earlier, these cases were not reported. Whatever may be the case, but it should be an alarm for us. We need to start thinking about sexual offences more seriously.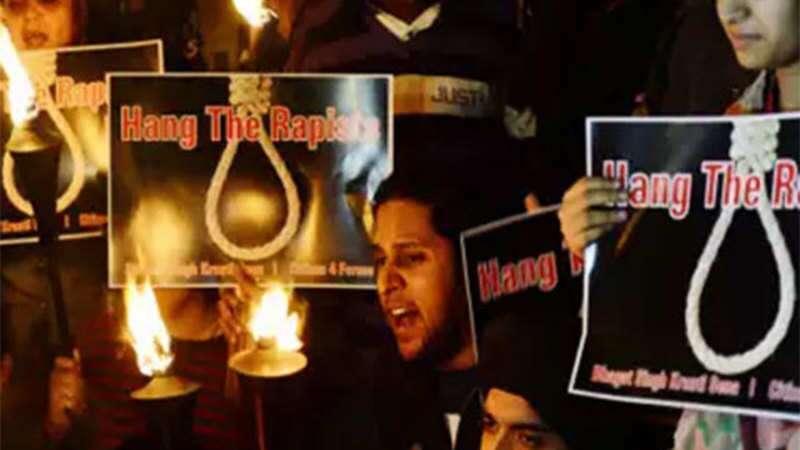 Studying the psychology of rapists has been a challenging task for psychologists around the globe. But many studies have given some hints. Many psychologists agree that sexual offenders show the tendency to commit sexual crimes at a young age (many during school days). Some start with non-consensual sex with their girl-friends. They have a belief that forceful sex provides them with more pleasure. This is the same reason why rape-pornography has gained traction. Some convicted rapists have blamed the victims for arousing them, one convict had even said that a 5-year-old girl-child aroused him and he punished her by raping her. This kind of mentality is very dangerous for a civil society.
Legal acts will only provide punishment. They will not be able to prevent it. If we want to achieve a rape-free society then we need to start from our own home. We need to check the behaviours of our children from an early age. We need to develop a system where we teach our children to assess their own behaviour and find out if they are walking on the right path or not and if they are not, we need to help them to get back on the right track.
To start with, try asking your brother/father/boyfriend/husband whether they have ever sexually assaulted someone or not? Expect a clear "no" in the answer, but try observing their facial expression while they answer. You may find your answer.
Even now, if we keep looking at sexual offences like any other crime, we may end up building a society where a mother may be reluctant to leave her child with an elder sibling or may even with the father of the child.
Disclaimer: Though this article focuses on sexual offences on females, it does not intend to deny the fact that even boy-child, members of the LGBTQ community and men may be the victim of sexual offences.
Writes: Akash Basisth Sharma