When I wake up this morning, the thirst for drinking cuppa made me look at my kitchen-shelf and found out that my tea container was nearly empty. I thought, will ask some tea leaves from my neighbour then it occurred on my mind that they have been on home quarantine for almost a week. Since we are tackling this apocalyptic situation venturing outside just for one particular supply deemed not as essential. So reckoning, what will be of my next tea time, I prepared for now with some left-over tea leaves which I enjoyed immensely as it was my last deoch an doris.
Today the world is in limbo, where future seems unprecedented, people in the hills, all over the country and abroad takes some sort of natural immunity booster by drinking Tea. In some cases it makes us feel high, a sense of relief and energize our body. Black, Green, white and oolong are some of the varieties found in Darjeeling hills and surrounding areas. The most common Phrase in Nepali "Luhai Chiya khaidhew" can be heard whether it is summer nor winter, community gatherings and social activities (as of now prohibited). "Chiya and Biskut" is the most common and commonality to each other. Basically, everyone has their own preference and ways of drinking Tea, sometimes consuming more Tea rather than Water.
The Origin Story of the Tea is widely speculative, from what I heard is that the monk was meditating in the forest when suddenly a leaf fell into the boiling water and changed its colour. So wondering what it is, the monk than drank the liquid and felt more focused and energized. Then what happens next, is what we are today experiencing, "Chiya and Biskut". We are from a place where Tea garden is in our back yard and with which our economics starts and ends.
Tea industry in Darjeeling dates way back, our ancestor's worked in the plantation and earned a living, nevertheless our main foundation was built on it. In today's circumstance, we must probably give our huge respect to the workers in Tea Garden, who are working tirelessly for the benefit of all. Without doubt this workers are no less important than most other essential professionals who have made us proud in this present time. While in heavy rain, or thunderstorm, be it a sunny day with most scorching heat on top of their head they are always working in the fields.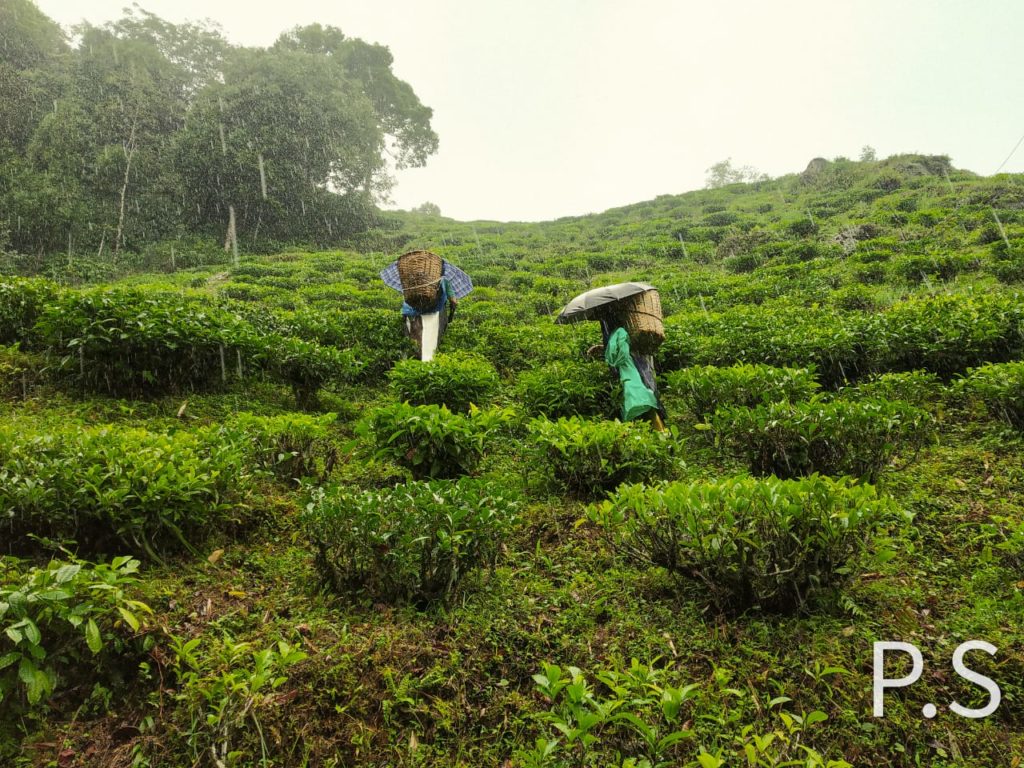 While most of us lay asleep in our comfy bed, they are to report their workday at 7 am sharp. When Rooster crows to break the dawn a symphony of the chime can be heard to which they wake up, hurriedly following their morning routine so as to report their duty on time. It can be said that these are some hardships with which they live rather happily. A mere wage of 150-200 rupees a day, the earnings are one thing considered to be increased without much hesitation.
The tea industry is well in true an essential commodity from way back – till today, it is the backbone of our region economically, socially and acculturation where future seems promising. We need to keep our precious heritage well in check for sustainable development and for most importantly "Chiya and Parle-G Biskut".
Writer : Prasan Syangbo