Should GTA Board of Administrator Chairman Anit Thapa and former Chairman Binay Tamang be practising Home Quarantine or not? There is a debate raging in the hills currently.
While GNLF leader Ajay Edwards citing Darjeeling MP Raju Bista's home quarantine yesterday said, "Darjeeling MP Raju Bista sat for 14 days Home Quarantine setting a good example for everyone, I request Anit Thapa and Binay Tamang too to observe Home Quarantine after coming back from Kolkata". Binay Tamang was seen visiting quarantine facility in Ranju Valley on 27th June 2020.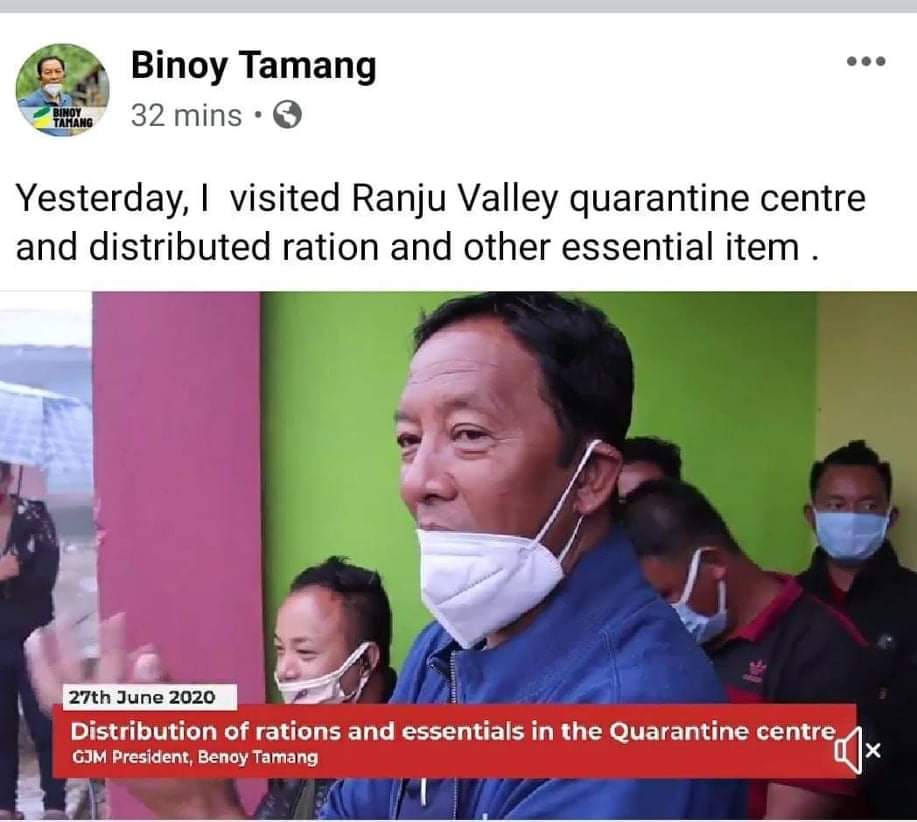 Reacting to this, one Keshav Raj Pokharel from the AT-BT camp has claimed in The Statesman, "the government SOP, which the GNLF is citing, does not apply to our leaders as it is an intra-state travel. The state government has a guideline for domestic travel by air within the state which maintains that on arrival, health screening will be done for all passengers. Those asymptomatic persons will be released with the instructions that they self-monitor themselves for 14-days and contact the different helplines if they show symptoms. These are being followed by our leaders."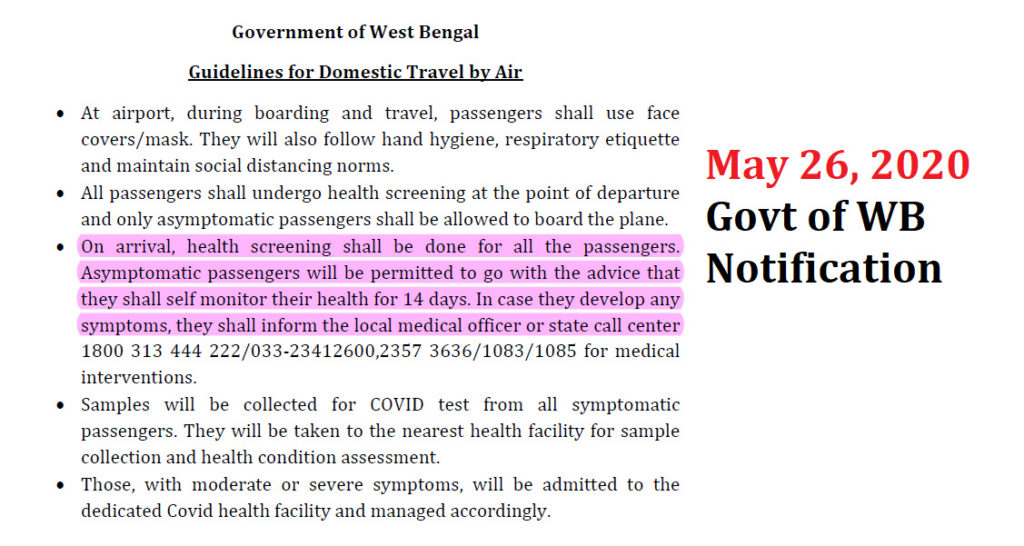 "The leaders should read government protocols before misleading the people" Mr. Pokharel adds for good measure.
So we decided to look into it and see what's what
What Mr. Pokharel claims was true as of 25th of May 2020 and indeed the West Bengal government had issued such a Standard Operating Procedure (SOP) under the "Guidelines for domestic travel by air."
However, on the 27th of May, 2020 the Government of West Bengal had modified the SOP and issued the "Revised SoP for medical screening of migrant labors, stranded tourists and students arriving in groups" notification. Under the revised guidelines, it states, "After medical screening, all asymptomatic persons will be released with instruction for 14-days strict home quarantine."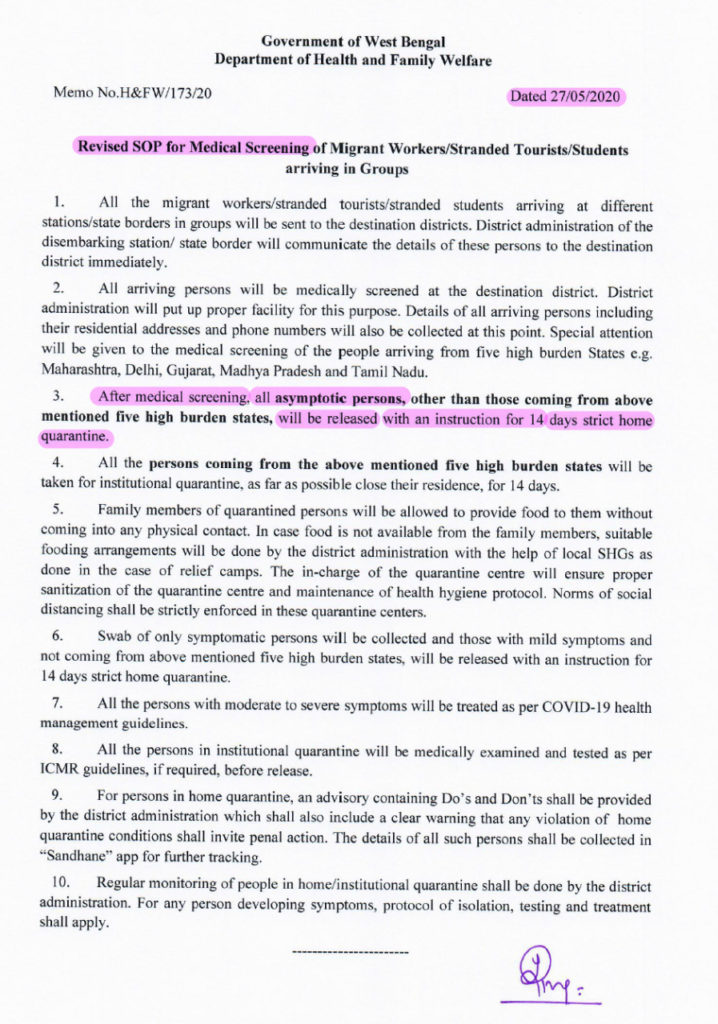 This document does not make any distinction between international, interstate or intra-state travellers. The document is simple and straightforward anyone coming into the region/state should follow strict home quarantine.
It might have perhaps helped if Mr. Pokharel had acted on his own statement, "The leaders should read government protocols before misleading the people".
But, to quarantine or not to, is more of a moral question and not a question of simple enforcement alone. Kolkata is one of the hottest COVID zones in India, so naturally, people should be cautious after travelling to the city. If we are requiring our own brothers and sisters coming from these cities to remain in mandatory quarantine, what exempts Mr. Anit and Mr. Binay? What makes them COVID proof?
The reason why West Bengal is so messed up today is because no one in authority or power feels the need to follow the law. They have always considered over and above the law. By visiting one of the quarantine centres, immediately after coming back from Kolkata yesterday, Mr. Binay Tamang has shown, to which side his moral compass swings and perhaps that of his team members too. Should such people aspire to lead?? What example are they setting for others?? It would serve them well if they reflected on these sentiments.
Also, Mr. Edwards who is so much in favour of opening Darjeeling for tourists – will he require the same level of scrutiny and caution from the tourists too? Will all tourists coming to Darjeeling have to undergo mandatory 14-day lockdown?? We all should ponder over it too.