TMC Chief Mamata Banerjee is likely to announce Trinamul Congress candidates for Darjeeling and the rest of 42 Lok Sabha seats in Bengal later today . "A press conference will be held at 3.30pm tomorrow (Tuesday) after the meeting," the Bengal chief minister said while leaving Nabanna on Monday evening.
Times of India has reported that Binay Tamang-led Gorkha Janmukti Morcha and Trinamool Congress are going to field a common candidate for the Darjeeling Lok Sabha constituency.
Tamang left for Kolkata on Monday to make a joint announcement of the candidate with Trinamool chief and CM Mamata Banerjee.
The Tamang-led GJM has also moved the high court to remove the names of former GJM president Bimal Gurung and general secretary Roshan Giri from the party after these were found to be recorded with the Election Commission still. As a result, Tamang's GJM is unable to use the party symbol registered with the poll panel.
Justice Debangsu Basak on Monday directed the panel to address the issue and pass a reasoned order within two weeks.
Trinamool (Hills) observer Rajen Mukhia feels the 'jote' candidate will have an edge over BJP in both the Hills and the plains in Siliguri. The move will prevent a repeat of the 2014 Lok Sabha polls in Darjeeling when GJM-supported BJP polled most votes of Hills people.
However, Hills party activists are keeping their fingers crossed since Banerjee is yet to earn the confidence of a sizeable section of Gorkhas. "The Lok Sabha elections will bear out how far this is true. It will also be an acid test for Binay Tamang, who was termed a betrayer by Hills people at one point of time. It all depends on the candidate," an influential GJM leader said.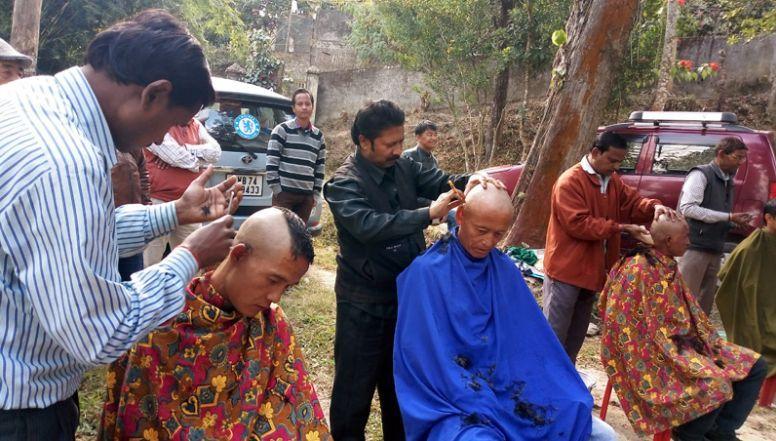 The Communist Party of Revolutionary Marxists (CPRM) named its candidate on Sunday. BJP, with support from the Bimal Gurung faction, is yet to announce its candidate for Darjeeling.