Sangeeta Malla, the wife of Martyred Gorkha jawan Shisir Malla, who made the supreme sacrifice while battling terrorists in J&K, was commissioned into the Indian Army after passing out from the Officers Training Academy in Chennai on Saturday.
Sangeeta worked as a teacher before marrying Shishir Malla in 2013.
Shishir, who was a rifleman with 3/9 Gorkha Rifles and was serving in 32 Rashtriya Rifles when he made supreme the sacrifice while serving in the Baramulla sector of J&K, battling terrorists in September 2015.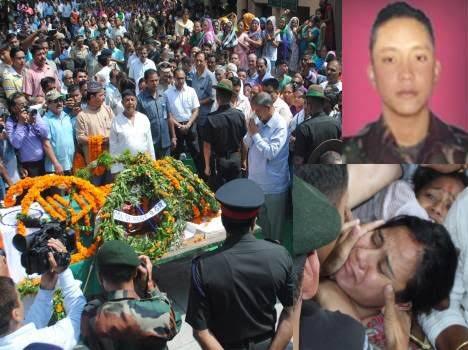 After his death, Sangeeta quit her teaching job to be by her mother-in-law's side.
Not only did Sangeeta have to deal with the tragedy of her husband's death but she also suffered a miscarriage. "My mother supported her and encouraged her to study further and do a banking job," said Sushant Malla, Sangeeta's brother-in-law. He added that Sangeeta became motivated to join the army after she attended an investiture ceremony in Ranikhet in 2016 where Shishir was awarded Sena Medal posthumously.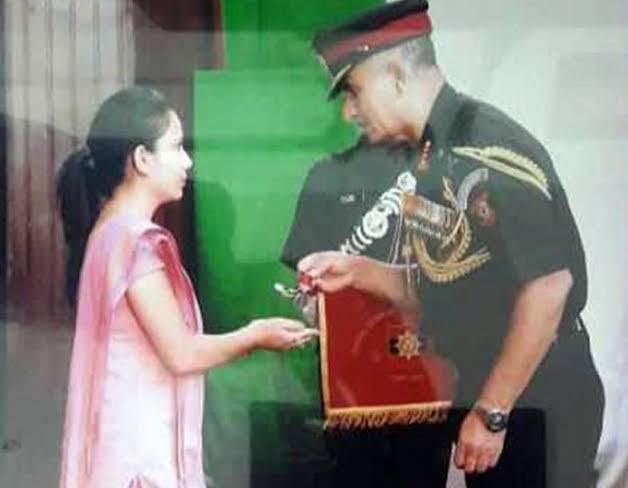 She worked hard and cleared the OTA examination," he said. After a rigorous training at the academy, she was commissioned in army as a Lieutenant in the short service commission.
We SALUTE Sangeeta and hope that her story will inspire thousands of our youngsters. Truly – Inspiration thy name be our Gorkha daughters.
Jai Hind Jai Gorkha