Govind Bahadur Chettri came back home, late on the night of March 5th. He was supposed to have come home for his holidays this March, he did come, but wrapped in Tiranga. This is the legacy of a martyr
It has exactly been 13 days that he and his friends had gone missing at Himachal Pradesh, while on a patrol duty in Indo-China border. As the army truck stops in front of his house, loud wails and cries emanate.
It's not only Govind's family, but his entire neighbourhood who stand crying. They are still unable to believe, their favourite son is not coming back in person.
A massive crowd gathered at Binnaguri Football Ground, where people from all walks of life are assembled to pay their last respects.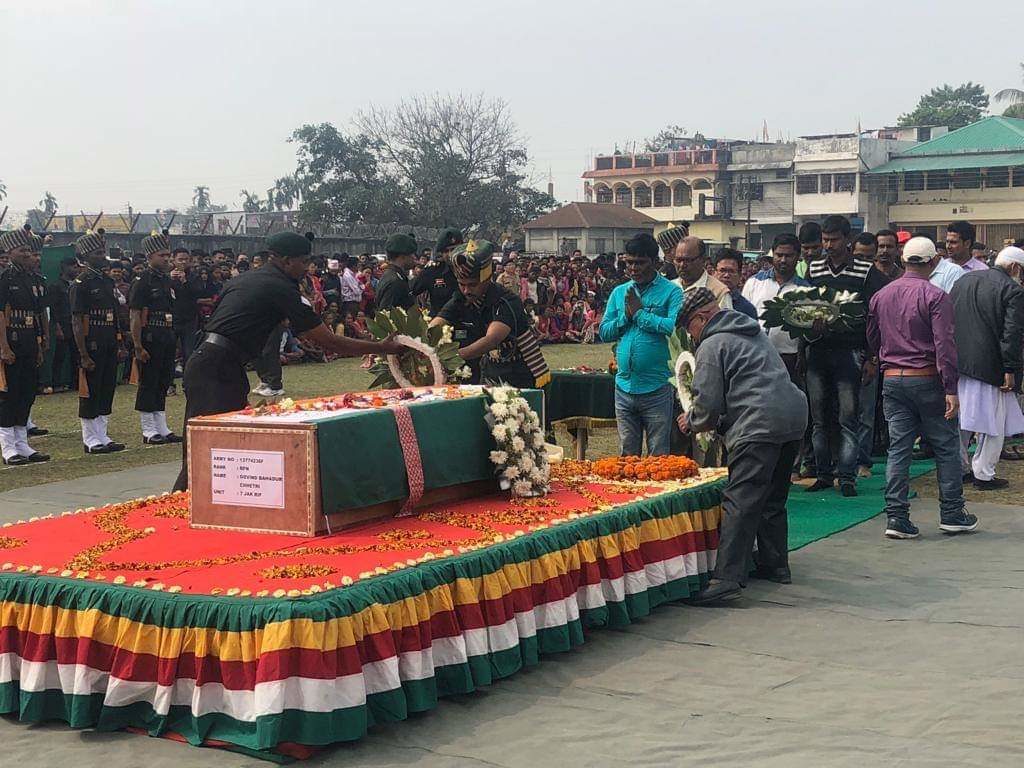 Present are Binnaguri and Sukna GCO along with an array of Army officials. Conspicuously absent are the Alipurduar District Administrative Officials – representatives of the Govt of West Bengal, none of whom took time out to pay their respects. The only attending official is Banarhat Police IC.
The homage to the Martyr who died while making sure our borders were safe lasted for nearly 3 hours. School children, teachers, social workers, friends, neighbours completely unknown strangers were assembled.
After the homage, a rally started from the Binnaguri Football Ground, with the air resonating with the cries of "Bharat Mata ko Jai"… "Govind Chettri amar rahos…"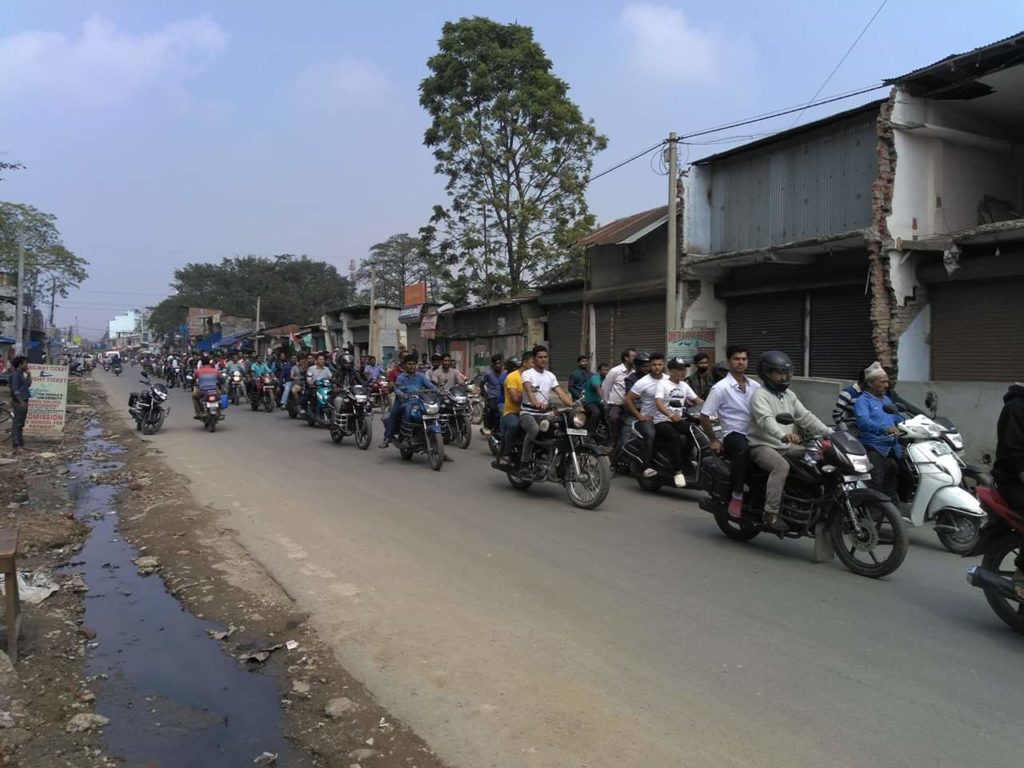 As the rally progressed, the General Officer-in-Command went to the family members and talked to them, and said, 'we are all with you, the entire armed forces are with you. Your son became a sahid for the country, we will not forget him… if ever you face any problems, please come to me…"
He hoped Govind's son joins as an officer in the Indian army in the future.
Gradually Govind's body was taken to Gairkata river, and with each minute, the rally of people standing on both sides of the road in respect of the martyr kept on getting longer, and chants of "Bharat Mata ki Jai" kept on getting louder.
This is the legacy of a martyr, they inspire the whole nation to unite.
We extend our heartfelt gratitude to the family members of Sahid Govind Chettri, it is their sacrifices that has helped made our country safer. We also stand with them in their hour of grief. May Gods grant them strength to overcome this terrible loss.
#JaiHind #JaiGorkha
Special Report: Nand Poudel