Five Indian Army Jawans including one from Dooars – Govind Bahadur Chettri have gone missing following an avalanche near Shipkila pass along the China border in Pooh block of Kinnaur district in Himachal Pradesh on Wednesday. In all six jawans had been buried under the avalanche, out of whom one has died, and five have remained untraced.
Two separate parties of Army and ITBP were patrolling at Namgia-Dogri when the avalanche came. Five ITBP personnel were also injured.
Chief minister Jai Ram Thakur said one Army jawan has lost his life and five jawans were reported to be missing.
"The state government would provide all possible assistance to the Army to ensure speedy relief and rehabilitation works. He said that deputy commissioner of Kinnaur has been directed to keep close liaison with the Army and ITBP authorities," the chief minister said.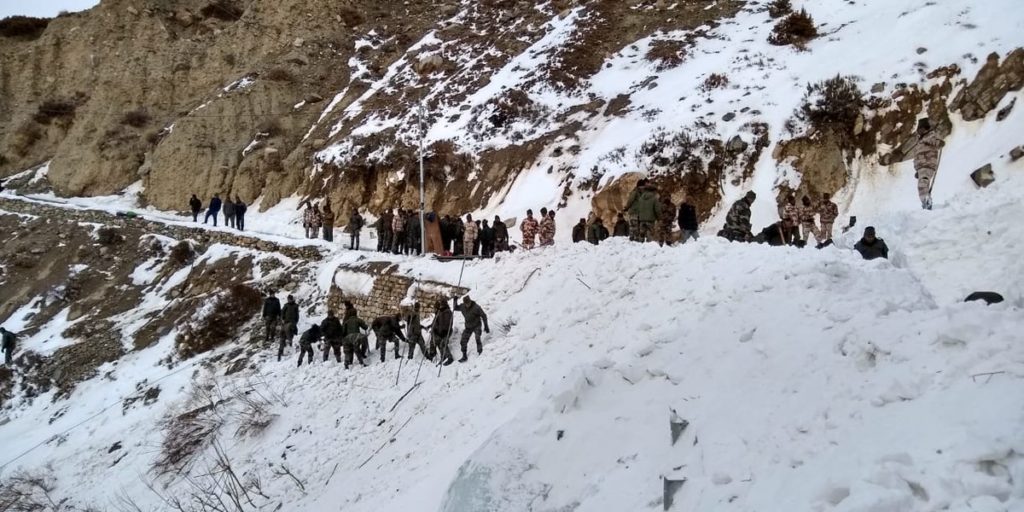 After receiving the information, officials from the district administration and Army rushed to the spot to launch the rescue operation. The incident occurred during the morning hours when 16 jawans in two separate teams were patrolling in the area during which four jawans of ITBP and six jawans of the 7 JK Rifles came under the avalanche.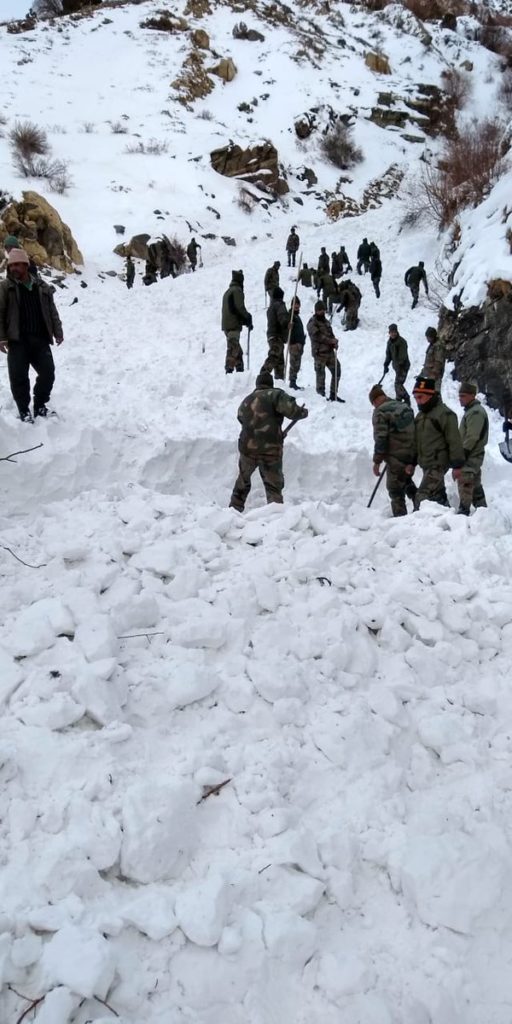 Sources said that ITBP jawans were rescued by others while five Army jawans were buried under snow. One of the injured jawans was rushed to the hospital at Pooh where he succumbed to injuries.
Around 150 personnel from Army, ITBP and police are present at the spot to carry out the operation to rescue five missing jawans.
Among the five missing Jawans, is Govind Bahadur Chettri a resident of DS Colony in Binnaguri. His family members have informed us that he had last come home during Diwali, and was supposed to come on a leave again in March.
We join the family in praying for the well-being of all our jawans. May God protect them and bring them safely back to their loved ones.
[Special Report: Nand Poudel]