Sukriti Lama from Darjeeling an alumna of Loreto Convent, and a Scientist and In-Charge of the Siliguri Regional Laboratory, West Bengal State Pollution Control Board has been awarded "The Best Performing Scientist" for environmental issues by the Department of Environment, Govt of WB.
She was given a special commendation by the Hon'ble MoS Env Dr Ratna De Nag on World Environment Day 2022.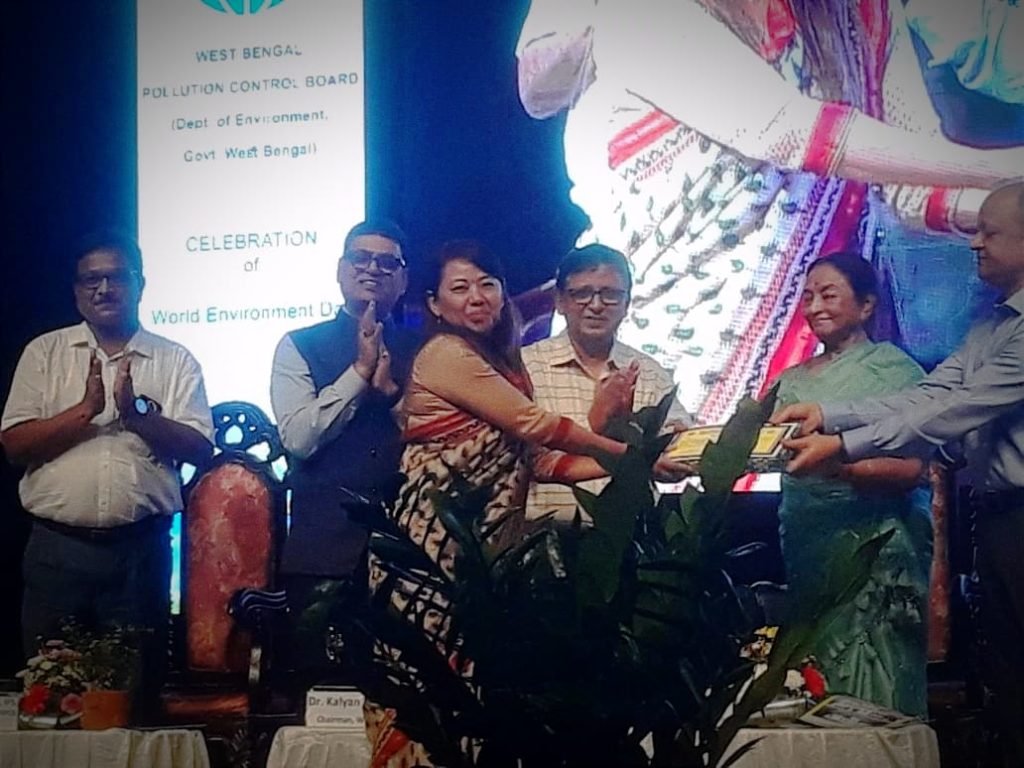 We sat down for a short interview with her…
Name: Sukriti Lama
Ama: Pratima Lama
Baba: Tshering Lama
From: Darjeeling
School(s): Loreto Convent
College(s): Ballygunje Science College
University: University of Calcutta
Current Position: Scientist & I/C SRL
TheDC: What inspired you to take up science?
Sukriti: The Living world is constantly changing and is jaw-droppingly amazing and I wanted to know all about them! just the thought that every day I would be working to expand the existing knowledge and contributing to the understanding of the complex interactions that occur in nature… felt so right.
Now after 18 years as a Scientist, I love my job that goes on a systematic quest for the truth everyday
TheDC: Coming from the hills, was it difficult for you to venture into science?
Sukriti: I've been supported, taught and mentored by the best in my academic field and continue to be so. If you have an aptitude for science and maths, then you can consider the field of Research. It's rewarding and enriching.
TheDC: Were your family supportive?
Sukriti: My family has been involved, present and helpful. They were available when I needed them and genuinely believed in my choices and abilities.
TheDC: What were the main challenges you have faced, and how did you overcome them?
Sukriti: Life in a scientific field is as fierce, competitive a career as you can find, full of temptations to find easier paths but despite rigorous laboratory hours and erratic schedules, in-depth studies remain the most coveted and inspiring career. I hope to see and meet more young minds interested in this field.
We wish Sukriti good luck in her endeavour and we hope that her achievements will encourage thousands of budding scientists, especially young girls to follow and work towards their dreams and vocation with dedication, hard work and sincerity.
Take a bow Ma'am! You have earned it!!