Rubi Kumari Prasad an alumnus of St. Michael's and St. Teresa's school has been selected to participate in the Senior Women National Championship, which is a gateway to National Team selection.
Darjeeling has a very rich history of producing sports superstars. Tragically due to lack of exposure and facilities, most of those with the potential to excel in sports had been relegated to the sidelines. However, all that is changing today, thanks to efforts put in by a few individuals, who are working hard behind the scenes to give a proper platform for our youths to perform to the best of their abilities. Ms. Kamlesh Rai is one such super coach under whose tutelage new sports stars are shining in the national sky. We are happy to report that one of Darjeeling's own Rubi Kumari Prasad, who trained under Kamlesh Ma'am could be selected to the Indian National Hockey Team (women's).
This is her story…
Name: Rubi Kumari Prasad
Ama: Heera Devi
Baba: Prem Kumar Prasad
School (s): St.Michael / St.Teresa Higher Secondary school Darjeeling
College (s): St. Joseph's College, Darjeeling
TheDC: What inspired you to want to pursue hockey?
Ans: Since my childhood, I was always interested in sports and when I reached class 5 my school started hockey practice then I joined. I have continued to play since then.
TheDC: Were your family supportive of your decision?
Ans: Yes my family is very supportive and only because of their support I reached where I am today.
TheDC: Tell us about your journey so far?
Ans: My journey was like a rollercoaster filled with ups and downs. Sometimes I even thought of quitting, but my love for hockey never let me do that. The most important thing is that I believed in myself.
TheDC: How did you prepare? What were the hurdles, how did you overcome them?
Ans: To be honest, if a person chooses to be a sportsman the individual shouldn't think that any hurdles can stop them it's nothing, and I believe that I'm a very strong woman. All these qualities which I have been taught by my own Guru Mom Miss Kamlesh, and I'm very lucky to have her. Thank you Miss Kamlesh for believing in me.
TheDC: Getting selected to Indian National Hockey Team is very difficult, can you please inform us about how that happened?
Ans: Everything is difficult until you make it simple by your self and I think I can't grow without taking more responsibilities, challenges, and risks.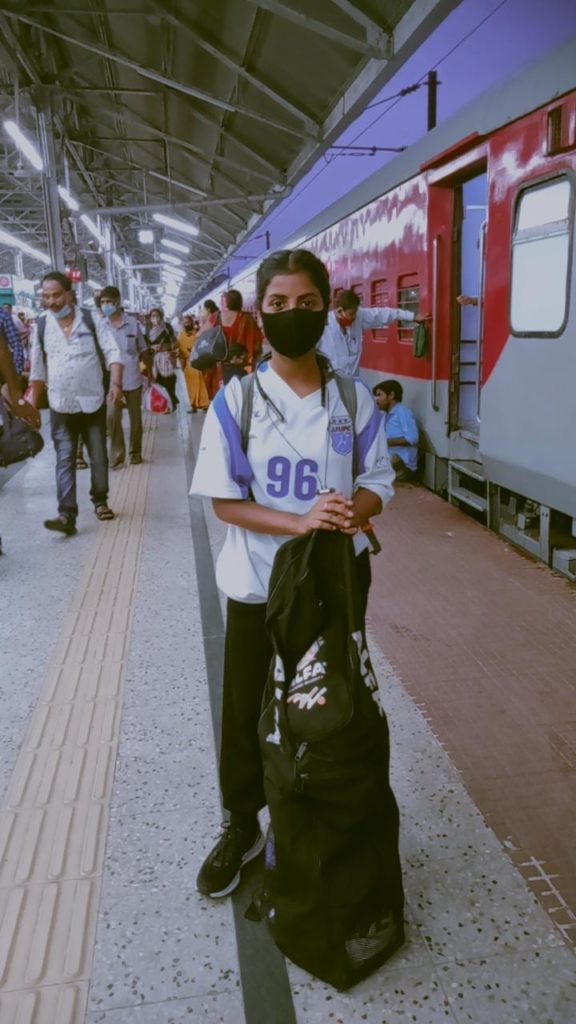 TheDC: Where do you see yourself, five years from today?
Ans: I hope to see myself five years from today playing for my Nation. Playing for India has always been a dream.
TheDC: What suggestions would you give those who want to follow in your footsteps?
Ans: Discipline, consistency, hard work, and self-belief. Everyone should have these qualities.
We wish Rubi very good luck and we hope that her story will inspire thousands of other youngsters to follow their dreams and work hard towards achieving them. We hope to see her play for India in Olympics one day.