TheDC caught up with Srijana Lillian the owner of Coffeelicious, Salbari
Many a times, we see women with bright and illustrious career having to give up on their hard earned jobs and dreams just to be that one peg that keeps their family and home intact. The burden of responsibility of being a wife, daughter-in-law and a mother sometimes outweighs the dreams and passion that one may have.
However, today, we are going to share with you all a story about Srijana Lillian who once found herself in a similar position in life. The only difference is that she that instead of giving up, she decided to be strong, pursue her passion and work towards making her dreams come true.
This is her story…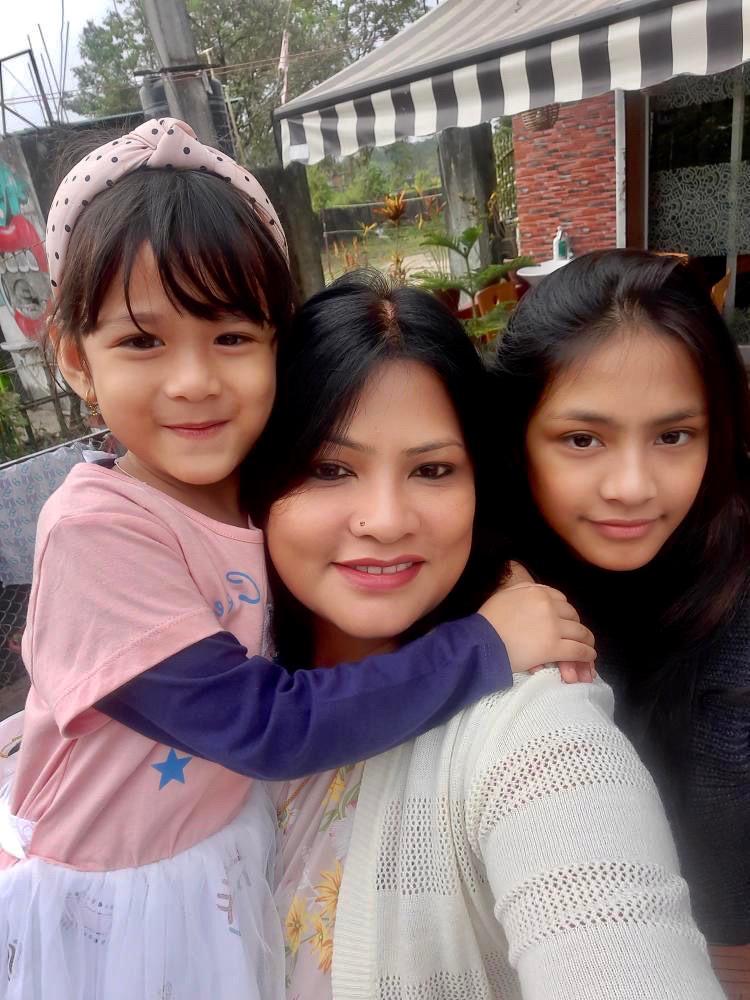 Srijana Lillian, who completed her Bachelors in Economics from the prestigious St Joseph's College, Darjeeling and received her Master's degree in Economics from Tribhuvan University in Kathmandu, was at the heights of her fortunes in terms of her career. Working for around a decade in Bangalore, she had made a name for herself and a career in Business Development working for companies like Dell, Aviva (Norwich Union) and Hewlett-Packard (HP).
That is before she faced a typical crossroads in life where she had to choose motherhood over her career. Like all loving mother, she chose motherhood.
That may sound like an end of her career to many, but then she bounced back with her passion and hard work and turned herself to an entrepreneur – running a one-of-its-kind cafe in Siliguri.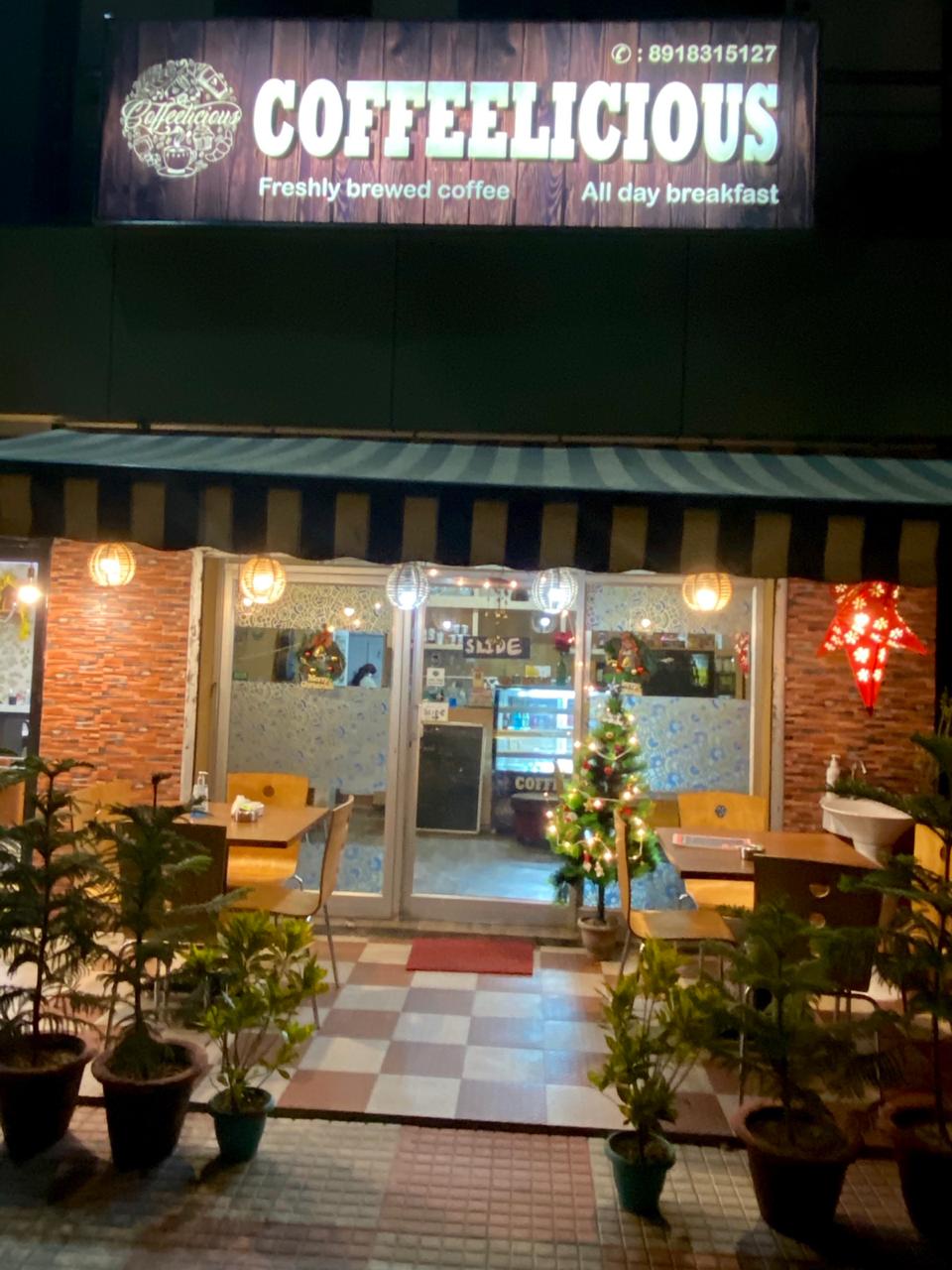 If you happen to come across a small yet beautiful cafe around Salbari, going by the name of Coffeelicious, you would be looking at Srijana's dream materializing through her hard work and never-give-up attitude, which has provided a strong peg to the looming cafe culture in Siliguri. TheDC sat down with Srijana for a short interview.
TheDC: Can you tell us something about yourself?
Srijana: I was born and brought up in Darjeeling. I did my schooling from Loreto Convent here in Darjeeling, and studied Economics (Hons) from St Joseph's college. I completed my Master's degree from Tribhuvan University Kathmandu. After which, I started my career in Business Development and had the pleasure of working in companies like Dell, Aviva (Norwich Union) and Hewlett Packard. I was in Bangalore for more than 10 years.
During my stay in Kathmandu, I developed the liking and interest for coffee and its culture. The Himalayan Coffee was blooming at that time and slowly Coffee turned out to be my passion. Staying in Bangalore, filter coffee too was my favourite and working in Multi-National company fresh brewed coffee with fancy Italian Machines was a perk, which I loved the most.
There was a time in life when I had to choose between my career and my daughter, and that is how I became a full time mom for a few years. However, I felt that there was a glitch and a missing component in my life, which was always filled with a perfect cup of Coffee.
Between the quest for my passion, my family and children's school, I used two summer and winter breaks for to go to Kathmandu and train myself on Coffee culture. I learned how to make Coffee, the types of plants, the roasting techniques and more details on Himalayan Coffee and its health benefits intrigued me more.
I am very lucky that I had a supportive family.
I completed my Barista training and also got a hands on training of how exactly it feels like working on a Cafe. The gathered knowledge, the studies, my little expertise and most importantly my immense love for Coffee is what it took me to Start "Coffeelicious " – completely driven by passion.
TheDC: Why coffee and why not tea?
Srijana: Not many know that in our Darjeeling hills, Coffee plantation was done in 19th Century and is as old as Cinchona plantation. Most houses in Kalimpong village side still have coffee plants with Red berries and white blossoms. Many villages in Sittong (Kurseong Sub division) too have Coffee. At Coffeelicious we promote Himalayan Coffee and I hope this effort will eventually help lift help the Socio-Economic condition of Darjeeling Region.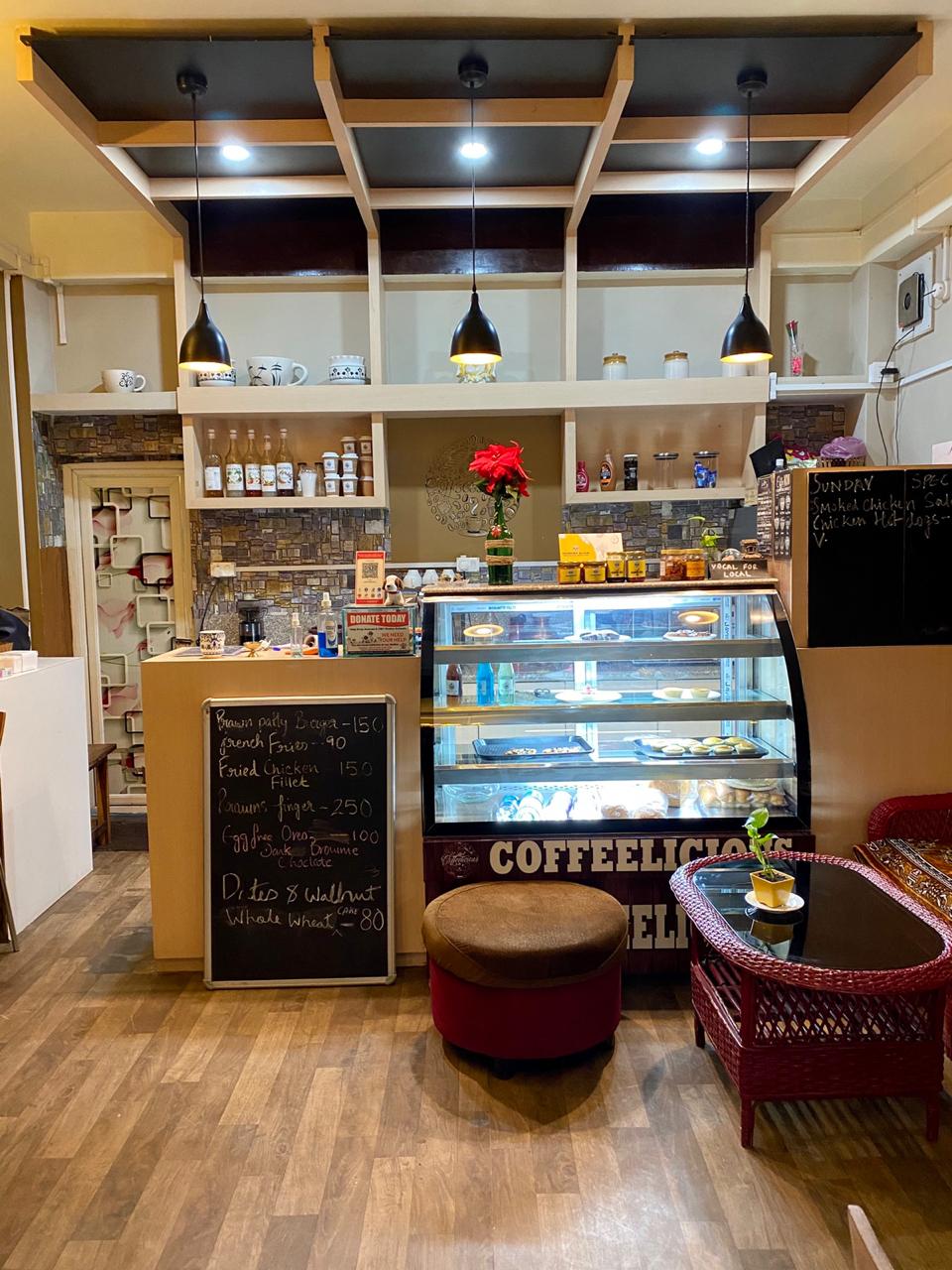 I am grateful to God that today Coffeelicious is not just a Cafe but it's a family of like-minded people united with coffee, Music, Art, literature rendering more to People and masses in each field.
TheDC: What motivated you to drop your full time housewife-cum-mom role to get into this business?
Srijiana: I had taken a stop gap in my career to take care of my daughter who was sick and when it was time to get back to work. I decided not to return to my job but to start up with my passion which was Coffee.
TheDC: What are the challenges that you faced being a woman/mother trying to start something new?
Srijana: It's a juggle between work and home. The first thing to resolve was to look for a cafe space very near to my house where I could go time to time and check on my children at home. Today, my younger one who is now 5 year's old is as involved with my work as she is the first one to taste and give suggestions of food cakes or bakes. My elder daughter helps me with online research. She gives me suggestions about the likes of the new generation kids and follows new cafe trends that we need to match up with time. My daughters are very well aware of what work I am doing and they understand the reason for times I am away from them.
TheDC: How supportive has your family been in your endeavour?
Srijana: My parents and my brother have been very supportive. At first they were uncertain of my sudden drift in career, it took time for me to make them understand. Eventually they asked me to follow my passion and helped me as much.
TheDC: What do you think about the cafe culture in Siliguri?
Srijana: There is more to coffee and variations of coffee in a cafe. It is also about reading books or enjoying music and spending a good needed "me-time". Place where people can go alone and yet have a good time. In early 2019 we also started with sharing co-working space where individual contributors could work from cafe. The cafe culture will surely evolve in Siliguri, and with work from home becoming a popular concept and individual contributor jobs in the rise, I am hopeful, Coffeelicious will be a new home/work for many from our place.
TheDC: How did COVID affect your business?
Srijana: The Global pandemic has hit us as badly as any other business in the scene. I am hopeful that we will be able to at least sustain the business until we wait for the Magic Vaccine to arrive.
TheDC: Where do you see yourself in the next 5 years?
Srijana: Working at plantation and production of coffee from saplings to the cappuccino in the cup. In five years hope to achieve self-production and create our very own Himalayan Coffee brand in itself. The next cafe will be in my hometown Darjeeling. Keeping fingers crossed and working towards it.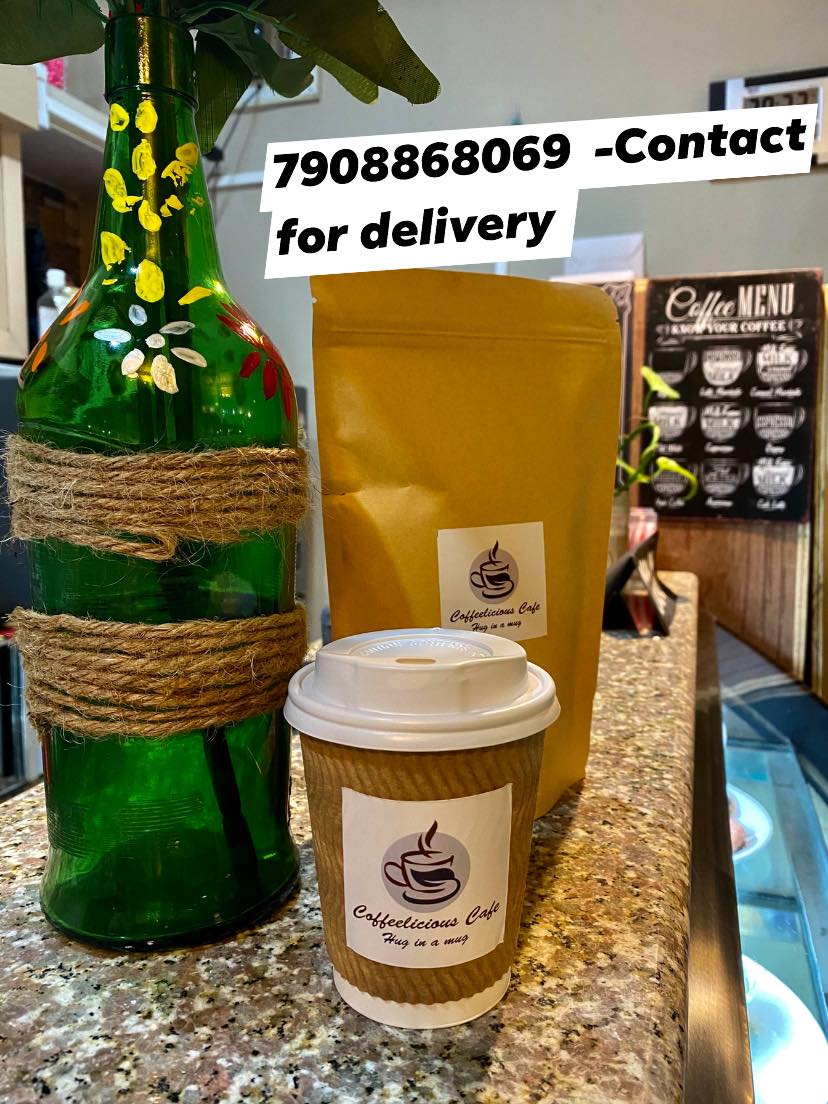 You can follow Coffeelicious Cafe at: Facebook. https://www.facebook.com/coffeelicioussiliguri
Instagram: @Coffeelicious_Cafe
Scan this QR code to connect with Coffeelicious: