I want to begin my indictment of the TMC-led government by sharing a story about Pandit Oroan — a 35-year-old Adivasi man from Baroghoria Gram, which falls under Alipurduar district. In June 2017, Pandit Oroan and his wife were blessed with a baby boy – they named him Abhiraj. Sadly, Abhiraj was born with a birth defect, which prevented him from passing stool normally. All Abhiraj needed to function as a normal child was having a simple procedural operation, which would have cost around Rs 10,000 in a government hospital in Siliguri.
Pandit Oroan was a daily-wage labourer who earned around Rs 100-120 per day doing back-breaking labour work. For Pandit Oroan and his wife Rs 10,000 was a fortune which they didn't have and they couldn't ever hope to earn. They couldn't even ask their neighbours to lend them the money, as all their neighbours are equally as poor as they are. Unable to see his child suffer, in December 2018, Pandit Oroan, a loving father, did what no father on Earth should ever have to do. He killed his son by drowning him in a well, and unable to bear the pain of having to kill his child he hung himself by a tree next to that very well.
In terms of statistics, only two lives were lost that day, but in reality a family was destroyed forever.
Pandit Oroan and his one-and-a-half-year-old-son Abhiraj didn't need to die. They wouldn't have to die, If only Mamata Banerjee and her Trinamool Congress government had agreed to implement Ayushman Bharat Yojana or Pradhan Mantri Jan Arogya Yojana or National Health Protection Scheme — a Centrally-sponsored scheme launched in 2018, under the Ayushman Bharat Mission of the Union ministry of health and family welfare.
Every day, thousands of men, women and children continue to suffer like Pandit Oroan and his son Abhiraj across all of West Bengal, particularly so in north Bengal.
I want to ask those who are from Bengal — should we, as citizens of our nation, allow such an immoral and unethical government to remain in power? Should we allow a political party whose only objective is to remain in power, instead of providing good governance to its citizen to thrive?
Should we continue to turn a blind eye to the plight and daily sufferings of the people under such an insensitive regime?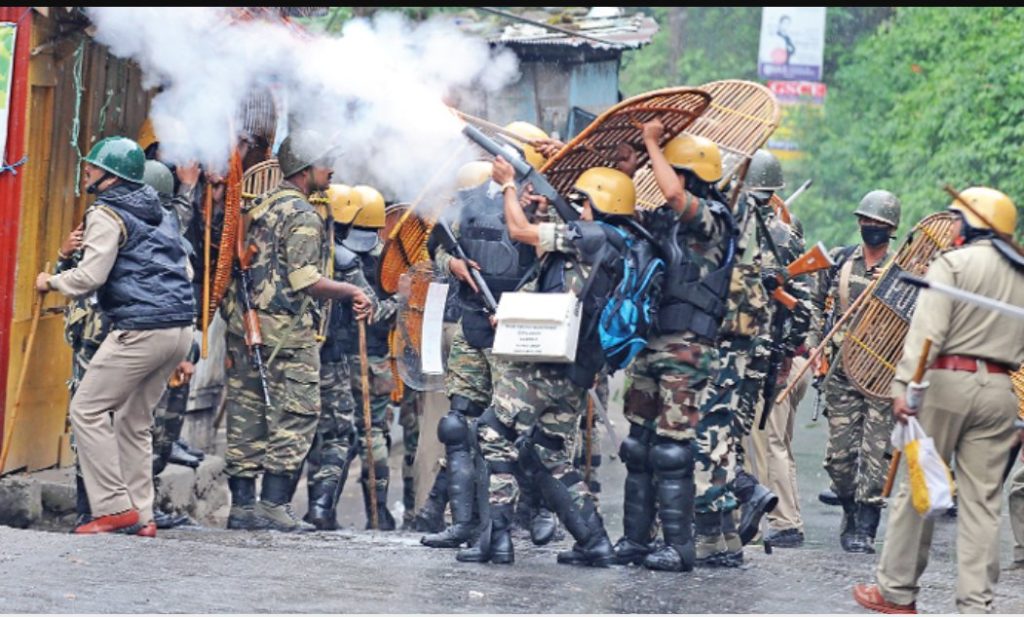 Tea gardens
I come from Darjeeling region which covers the districts of Darjeeling and Kalimpong – these are the two northern-most districts in West Bengal. This region, along with the district of Alipurduar, is known more popularly as Darjeeling Hills, Terai and Dooars. It's one of the most beautiful and richest parts of India – richest in terms of biodiversity, richest in terms of natural resources, richest in terms of socio-cultural diversity, and richest in terms of natural beauty.
This region is very famous all over the world for the tea we produce. Even Prime Minister Narendra Modi gifted the Queen of England with tea from Darjeeling – which apparently is her favourite.
If you search the Harrods store of London, even online, you will find a special section dedicated to Darjeeling tea. The prices for a kilogram of Darjeeling tea range from Rs 2 lakh to over Rs 3 lakh per kilogram.
For a region that produces such an expensive tea, can you guess how much the tea garden workers are paid every day?
While tea garden workers in both Tamil Nadu and Kerala get paid over Rs 300 per day, in Darjeeling they are paid only Rs 176 per day for 9 hours of hard labour.
In West Bengal, the minimum wages for an unskilled worker under the Minimum Wages Act is Rs 254 per day. Yet the tea garden workers, who are highly skilled, only get paid Rs 176 per day.
How is this possible?
It is possible – because the TMC-led government hasn't included plantation labourers under the Minimum Wages Act. The wages of these workers get are determined arbitrarily following negotiations among the trade unions and tea garden owners. Most of the negotiators work under the patronage of TMC and are paid hefty "cut money". The interest of the workers is of least concern to them.
The tea gardens still run under the feudal bonded-labour system, where each family has to provide a minimum of one labourer if they want to continue living in the homes of their ancestors. If any family fails to provide a replacement labourer, they are asked by the tea company to leave their home – as none of the tea garden workers have any land rights.
It doesn't matter if they have worked for several generations in the same garden, as soon as they fail to provide a replacement labourer; they are kicked out of their ancestral homes.
Should we as citizens of our country permit such abuse of hard working people from our nation?
There is a TMC Rajya Sabha MP who owns three tea gardens in Darjeeling hills – he abandoned these gardens without paying the workers their wages, PF, gratuity in October 2015. The workers nearly starved to death. Yet, that man continues to remain a Rajya Sabha MP today, and he is able to do so, because there is no rule or law under which such owners who abandon their gardens can be persecuted.
Due to such owners, since 2002, over 2000 people have starved to death in the tea gardens of Darjeeling hills, Terai and Dooars. Yet, nothing has been done by the TMC led government to rectify this situation.
As long as Mamata and TMC remain in power in Bengal, the condition of our tea garden workers will never improve.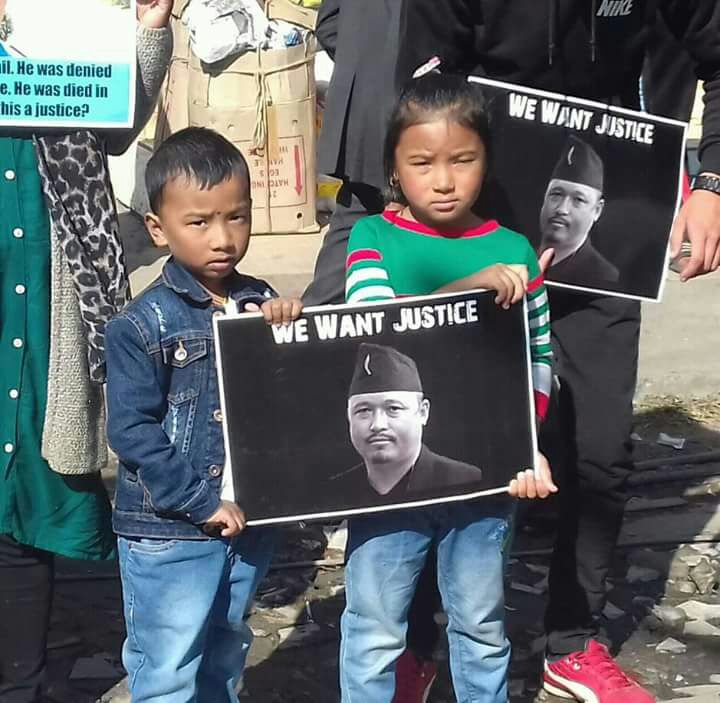 Police atrocities
The heart and soul of our democracy as described in our Constitution is the rule of law – which translates to everyone is equal in the eyes of the law, and no one is above the law. Rules and Laws are implemented by the bureaucrats and the police. In Bengal – both the bureaucracy and police are today working as the frontal organisation of Trinamool Congress. Instead of upholding the law, the bureaucrats and police are today busy breaking the law.
In 2017, people from Darjeeling hills, Terai and Dooars majority of whom are indigenous minorities Gorkha, Adivasi, Rajbanshi, Meche, and Totos opposed the TMC government's decision to compulsorily impose Bengali as a subject in all schools. As I have mentioned above, our region is very diverse in terms of socio-cultural and ethnic mix. People here feared that imposition of Bengali language will dilute our individual ethnic and linguistic heritage. So naturally, they opposed such a move.
As such Gorkhas have been discriminated against in Bengal ever since Independence, so the protest against linguistic imperialism transformed into a demand for separate state of Gorkhaland. Between June – October 2017, West Bengal police killed 11 Gorkhaland supporters in cold blood – which included an elected Kalimpong Municipality Councilor Barun Bhujel who was killed while in the police custody.
Hundreds of individuals were arrested and charged with multiple cases. Those arrested were tortured, their houses burned down, and their families harassed. Even today over 5000 Gorkhaland activists – both male and female have been forced to live away from their homes, due to the fear of police arresting them and slapping them with multiple cases instead of following any due course of law.
The National Commission for Women investigated these allegations and reported to the Home Ministry in 2018. In their report they have noted "There is no democracy in the hills, during my visit I did not feel that I am in a corner of independent India".
Nothing has changed since then – rampant arrest, torture and subjugation of anyone deemed to be against the interest of TMC government continues unabated.
As the citizens of our great nation, it is our responsibility to ensure that the rule of law prevails. We have to ensure that no fellow citizen of our country are harassed, threatened, and tortured just for demanding what is constitutionally provisioned.
We have to ensure that no police officer or bureaucrat can break the law to please their political masters.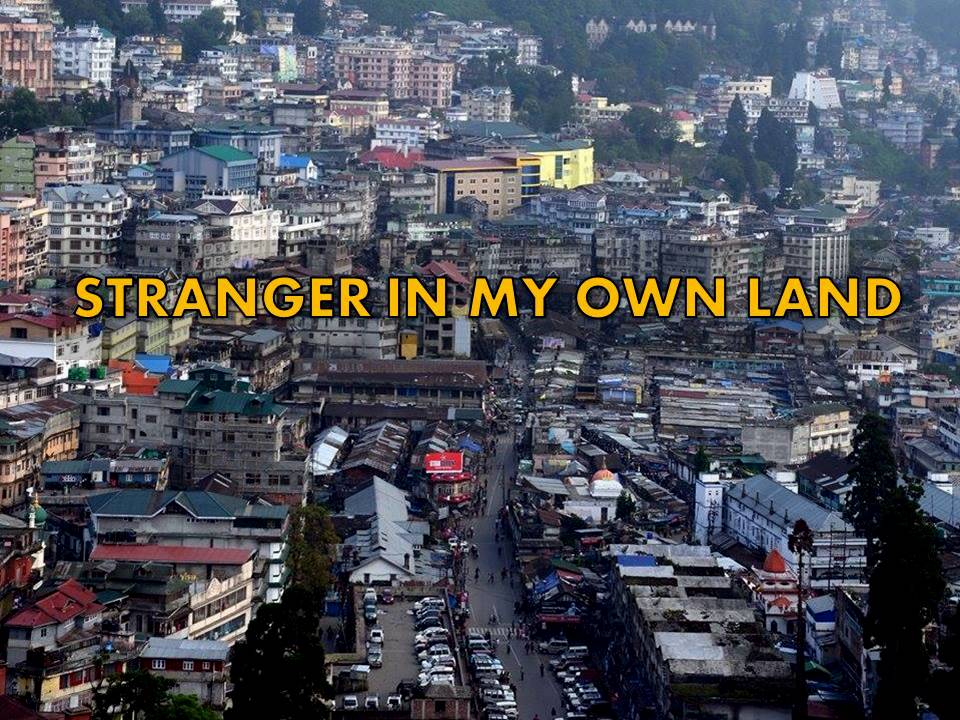 Land rights deprivation
The history of Darjeeling hills, Terai and Dooars is complex, with multiple treaties between British India, Nepal, Sikkim, Bhutan, and Tibet defining its pre-Independence status. This region was governed under various administrative regimens such as – Non-Regulated Areas, Scheduled District, Backward Tract and Partially Excluded Area.
Because of which, in pre-independence India, the indigenous Gorkha, Adivasi and Rajbanshi people were never given land rights by the British. Sadly, even after independence, the successive West Bengal government has refused to hand over title deeds to the people who have lived here since time immemorial.
It is shocking that even 72-years after Independence the indigenous people living in Darjeeling hills, Terai and Dooars have not been granted land title deeds.
The native population here was deprived of land title deeds by the British, and for the past 72 years, the government of West Bengal has denied the local populace their right to land deeds.
More than 85% of people in Darjeeling hills, Terai and Dooars are deprived of any Land titles. For more than 200 years, people living in the tea garden areas are still denied of the rights over their lands
The people of Darjeeling hills, Terai and Dooars are not landless and homeless, but we do not have title rights on our own land. Because of this, people here are deprived of numerous government schemes and facilities, and we have remained deprived for over seven decades.
Because of all these faulty policies, the people in Darjeeling hills, Terai and Dooars have continued to suffer under successive West Bengal government.
Drain of resources – Gross fiscal irresponsibility
As I have written above, Darjeeling Hills, Terai and Dooars are a resource rich region. It is also a region that attracts most number of tourists in the Eastern Himalayas. We have plentiful of Mountain Rivers that produce hydro-electricity. We border four different nations – Nepal, Bhutan, Bangladesh and China. We are the gateway to Northeast and also Southeast Asia. Because of this, annually the West Bengal government collects over Rs 20,000 crore in revenue from the region.
However, annually they only spend Rs 4,000 crore. The rest Rs 16,000 crore is drained away from the region, and used for interest payment to service the massive debt that West Bengal has incurred over the years.
The public debt for West Bengal as of financial year 2019-20 stands at Rs 4.31 lakh crore.
When the TMC government came to power in 2011 this debt stood at Rs 1.93 lakh crore. In a span of eight years since TMC government came to power, the debt burden on the public in West Bengal rose by 233%.
With no inflow of new capital, there is no hope for economic recovery of this once illustrious state. In every sense West Bengal has today become a 'Bimaru State'.
As a nation we cannot allow such a fiscally irresponsible party and government to further loot the public funds.
On top of it all TMC government has refused to permit CAG to conduct annual audit of their books.
This brazen disregard for our democracy and the sanctity of our institutions that were formed to create checks and balances needs to be put to end.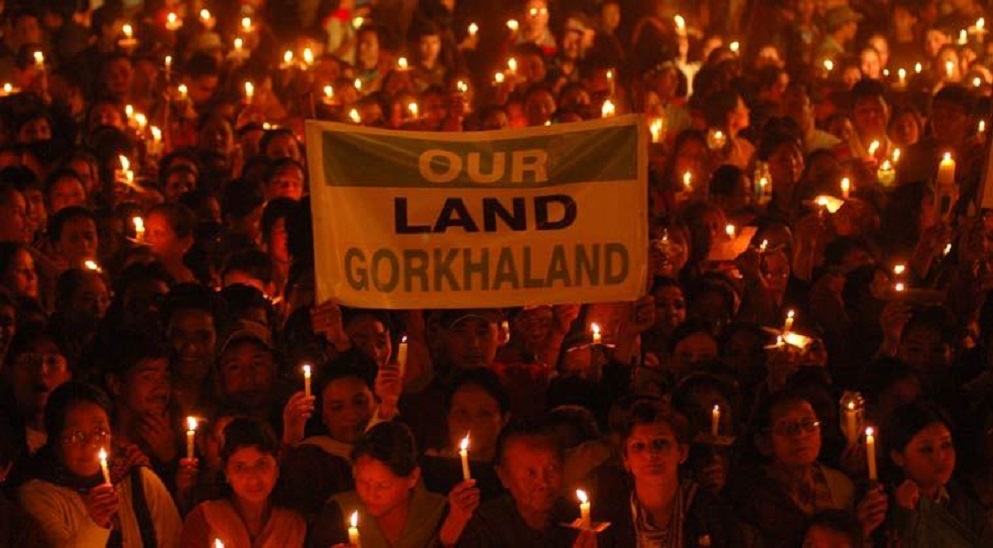 National security and the need for a permanent political solution in Darjeeling region
Darjeeling hills, Terai and Dooars are ethically, geographically and socio-politically very different than the rest of West Bengal. The demand for forming a separate state constituting Darjeeling hills, Terai and Dooars in north Bengal is one of the oldest such demands in India.
It is high time that the Union government works towards finding a permanent political solution for this region, which will permit all of us live a life of dignity and equality, free from discrimination, intimidation and treatment like a second class citizen.
Gandhiji had once said, "When I despair, I remember that all through history the way of truth and love has always won. There have been tyrants and murderers and for a time they seem invincible but in the end, they always fall – think of it – always."
I can't wait for the day to come, when we shall be finally rid of such a government.
This article was originally published here.