This is the story of an incredibly talented footballer, coach, mentor and a loving teacher who worked all his life for promoting sports in Darjeeling – Late. Saharman Dewan of Ging T.E.
Saharman Dewan was born in Ging Tea estate to Shri Harka Bahadur and Suklachhi Dewan on 16th of July 1939. He was only 6 years old when his father passed away, and was brought up by his aunt (mother's sister) and her loving husband. Losing a father so early in life was difficult, but Saharman persevered with the help and support from his new family. Under their guidance, Saharman studied up to class 8 at Ging Primary School and finished his schooling from Rama Krishna Educational Institute (RKPS).
His uncle Shri. Ambar Singh Rai used to be an official at the British Gorkha Recruiting Depot at Jalapahar, and Saharman joined the Army as a "Boy Bhartee." In 1954, Saharman joined the Gorkha Boys Company at Dehradun and that is when under the care and supervision of British coach Mr Dennis Nevelle he shined as a footballer. After playing in a few inter-army tournaments he was selected to play for the Gorkha Brigade team in 1960 and later Services Team.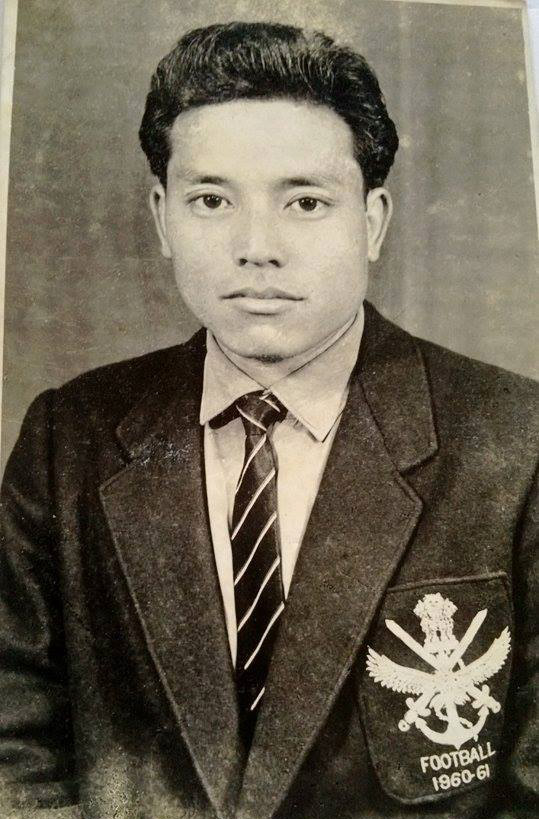 In 1961 his brilliant solo goal in the finals helped the Services Team to lift the prestigious Santosh Trophy National Football Tournament, held at Municipal Stadium, Calicut. His performance was rewarded and he was promoted to the rank of Havaldar.
In 1965 he captained and coached the Gorkha Brigade Team for Durand Cup which included one of the most iconic of all Indian footballers – Shyam Thapa,.The team included other Gorkhali greats Venu Subba, Prem Tamang, Aslam Thapa, Tarenza Subba, and Tej Bahadur Thapa – unfortunately they lost the semi-final match to Mohun Bagan that year.
Playing for Gorkha Brigade he helped the team to win Robert's Cup, Nijam Cup (Hyderabad), Shri Krishna Cup (Patna), Santosh Trophy, IFA Shield and many other football tournaments all over the country.
After that Saharman remained in 11GRRC as a Coach and trained them for participation in Gorkha Brigade, Command and Services team.
In 1969, Saharman was transferred to 107 Inf Bn (TA) for training their footballers. Saharman participated as a coach and player and helped them to win many tournaments including Mall Shield and the coveted Harley Cup.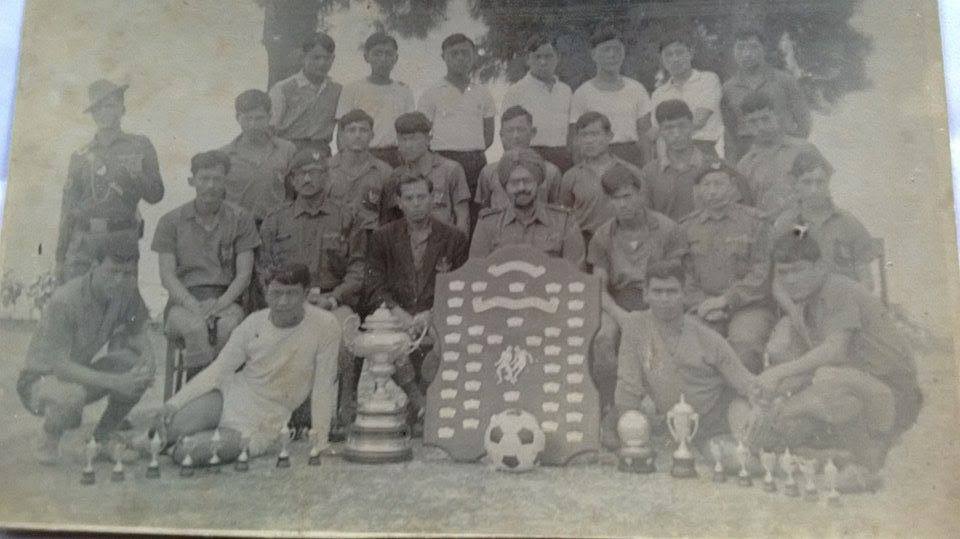 In 1970 Saharman was promoted to the rank of JCO and he retired from service in 1973.
After retirement Saharman joined St. Joseph's College as their football coach and his coaching skills were on full display when St. Joseph's College lifted the Harley Cup.
When 11 GR came to Darjeeling, Saharman was again appointed coach for Regimental team and remained its coach from 1976 to 1982. During his period 11GR won all the football tournaments held in Darjeeling – Darjeeling League, Harley Cup, Yashoda Giri Cup and Dorjee Gold Cup in Kalimpong.
Later he trained various Army teams who were station at Lebong – 7 Madras, 26 Madras, 3/9 GR and 8 Assam.
In 2004 and 2005 he coached the 107 Inf Bn (TA) and helped them to lift the DAS Memorial Cup Championship played at 11 GRRC, Lucknow in 2005.
Saharman Dewan settled in Ging Tea Estate, Lebong but he never gave up his association with football. He played for 14 years as a 1st class player and coached for the rest of his life. His invaluable teachings and mentorship have helped shaped the lives of many footballers from our beloved hills.
Sadly during the course of our collecting info on his incredible life, Shri. Saharman Dewan passed away on August 11, 2014.
TheDC team keeps him and his family members in our prayers and we hope that all of you will join us in praying for the departed soul and an iconic son of Darjeeling!!