To be born with conviction, of what you want to do or be, is both a blessing and a curse. The majority of us do not know, many ever, what is it that we want to achieve in life. For most of us, the 'PURPOSE' of our life remains ever elusive. Even for those who know exactly what they want to do or be in life, many may not be able to live their dream because of numerous constraints and pressures.
This is the incredible story of Dibya Chettri – The child who always wanted to be an actor.
The Dream
Born to Mr. Kharka Bahadur (originally a resident of Lingsay, Kalimpong) and Mrs. Shakun Chettri (from Rajbari, Darjeeling), Dibya always knew what she wanted to do and what she wanted to be – an actor. When she was very very young, she did not perhaps even know what an actor was, but from deep inside her she wanted to act.
The Child Who Cried
Dibya started her schooling from Mt. Carmel Nursery School in Rajbari and later joined Deepak Junior High School, Rajbari. Whenever in school, the teachers asked students what they wanted to do when they grew up, many like most of us would give the standard answers – teachers, doctors, engineers, pilots, etc. But Dibya always gave one answer. She wanted to be an actor.
Her answer was mostly followed by rapturous laughter from her classmates, and later by taunts, jeers and ridicule during breaks – just because Dibya, in her own words "was very fat."
She would try her best to conceal her pain in public, but at home, she would hold on to her mother and cry. She told us that as a child she was envious of "her friends who could wear clothes and jeans of their choice… while she had to make do with ill-fitting clothes that were always loose such as tracksuits, parallel pants and cardigans that were much bigger than her actual size,"… all to conceal her "chubbiness."
Recollecting an incident from her childhood, Dibya says "One day, I cried my heart out to my Mom when jeans of my choice did not fit me… I was so frustrated and disappointed that I asked her WHY I was like that… Maybe that crying triggered something in me that day and I decided to work towards eradicating the cause of my frustration, which at that point in time was my weight."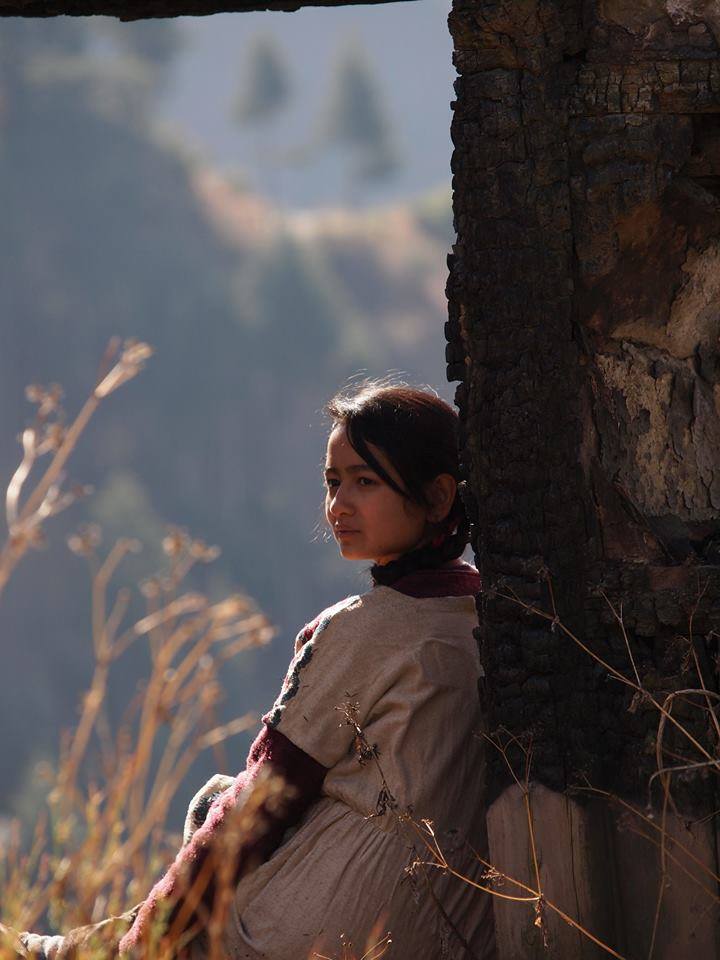 The Transformation
From that day onwards, Dibya worked towards reducing her weight, and it took her almost three to fours years of hard work to lose her childhood chubbiness and transform into the pretty lady that she is today. She credits her family for encouraging and supporting her throughout the process of her transformation and beyond. Other than her mother and father, her Mama – Mr Paras Chettri and her grandfather – Mr B. L. Chettri have been the pillar of support in her life.
The constant support and inspiration from her family members motivated her to not only transform but also to stay focused on her ultimate goal – to be an actor. When others laughed at her, her Mama always supported her and told her "Bhanji, you are very pretty and you will one day make a very good actress."
The Foundations
Her Mama always believed in Dibya and guided her towards her goal. In fact, it was him, who took her to meet Mr Aditya Raya of Baisnaavi Productions, Darjeeling. Mr Raya who has a keen eye for talent saw the potential in Dibya and decided to give her a break in a music video "Aankha Ma" by Amar Ujjar, the lyrics of which was written by Kavi Dal Singh Akela. The music video was well received by the audience.
Following the success of her music video, Aditya Raya of Baisnaavi Productions introduced her to a Darjeeling movie legend Mr Pratap Subba (maker of Nepali classic 'Paral Ko Ago'), who taught Dibya the art of acting – Dibya considers Pratap Sir her Guruji. Along with her acting, she took dancing classes with Mr Phurba Lepcha of the Kala Niketan Academy, Gaddikhan, Darjeeling.
And it was through Mr Phurba Lepcha that Dibya would get an unexpected opportunity.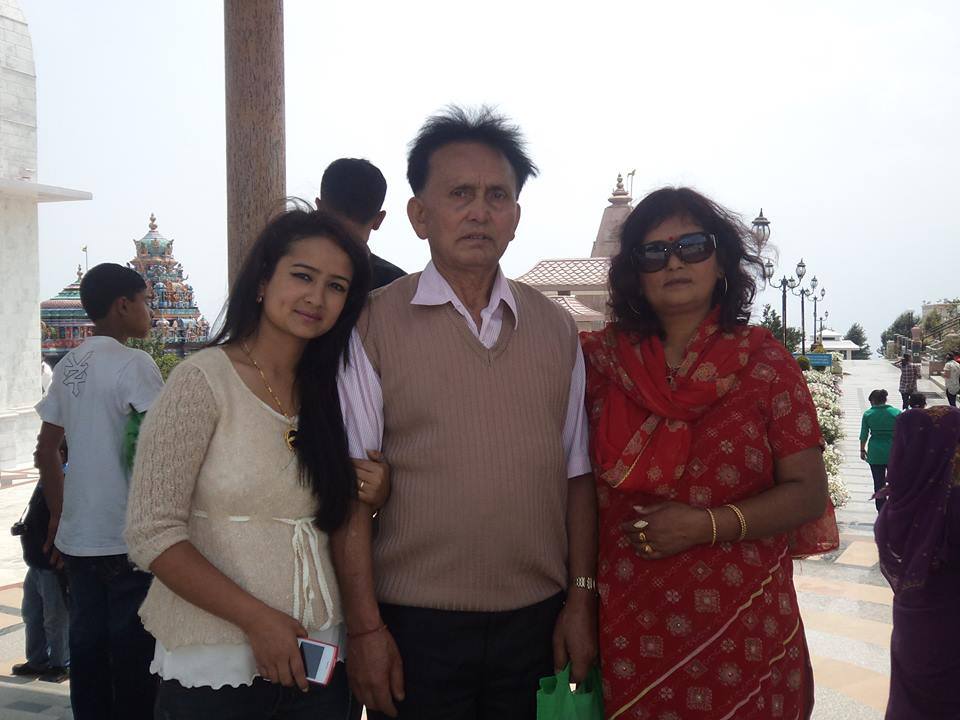 The Break
It was Mr Lepcha, who had forwarded an interview that Dibya had done for a Sikkim based magazine – Yuva Manch – to his sister Ms Preeti Lepcha, who was based in Mumbai. Ms Lepcha then forwarded the interview to filmmaker Mr Abhinav Shiv Tiwari, who had been searching for an actress to play the lead in his film "Oass."
Mr Tiwari tried to contact Dibya through Facebook but Dibya initially did not accept his friend-request as she had no idea who he was. Later Mr. Tiwari got her phone number from Ms Lepcha and called Dibya directly; and asked her to send an audition tape. Dibya thought it was a hoax and refused to take it seriously.
But the calls kept coming. Finally, Dibya talked to her mother about the phone calls and her mother, in turn, became leary too. After about 15 days of repeated calls, Dibya decided to send her audition tape for the heck of it. Mr Raya of Baisnaavi Production once again came to her aide and helped her make the tape and send it online.
Shockingly, the very next day, two people showed up at her house. Mr Mayank Verma and his Assistant, who was the casting director for the movie "Oass." They had come personally even before she sent out her audition-tape as she was their first choice, and they wanted to see her in person.
But despite them coming to Darjeeling in person, Dibya and her parents were not very convinced. Mr Verma then suggested that they could go and submit their documents to the police station as security and repeatedly assured them that they were real. Finally, convinced Dibya and her mother left for Delhi and rest as they say is history.
"Oass – ओस"
Based on a true-life story, Oaas tells the story of an 11-year-old girl from Nepal, who is sold into the brothels of Delhi by her own relative. In the dark corners of the brothel, her innocence is snatched and shattered but she sticks to her faith and determination to gain freedom.
When signing the film, Dibya said that she thought it would be easy, it was anything but that. "When I signed the movie, I thought it would be easy. But when I got the script and read it, I cried… As I started to act, I cried again. Even merely acting out the script made me feel so repulsive, hurt, angry and agitated from deep within me, and I could not help wonder in every scene how it must have felt for the person on whose life this story is based…"
Some of the scenes she did were so painful emotionally and psychologically that Dibya did not even need to act up the emotions, she says, "there are many scenes where I had to cry… I did not have to put fake tears even once. I cried every time thinking about the person that I was portraying…. We had to shoot in real brothels and I felt so scared even though I was just in a movie. I cannot fathom the real horrors those children and women face who have to spend their entire life in those dingy walls."
Apparently the moviemakers have had to tone down the violence Kiku had to face in real life, "imagine what it must have been for the real child," asks Dibya thoughtfully.
The Accolades
Dibya got an opportunity of a lifetime that opens her door to numerous such opportunities and she made full use of it. Dibya's performance is so convincing that anyone who watched the movie ends up crying. Her acting comes out so natural that many thought she was portraying her own story.
Her hard work was recognized when she won the BEST ACTRESS at the recently held Ladakh International Film Festival and has won rave reviews from international audiences from Cannes in France to the United States. In Chicago Film Festival, "Oass" opened the 100 years of Indian Cinema Celebrations. Further, in every place where "Oass" has been shown; the audiences have been enthralled by Dibya's performance.
But sadly people in Darjeeling have not seen the movie, and we asked her why? and she says, "I am worried, how people will view it and me after they see the movie… some of the scenes in the movie are so real, I am worried as to what people will think, and how they will perceive me… I don't care what the world says… but it matters what people in my own home town say… and I am worried that some may not understand the difference between acting and the real me, and think that I did some of the scenes for real."
Such was the influence of the movie and the psychological burden she carried that after coming back home Dibya decided to do something about it. Her desire to make people aware of the dangers that children face she has acted in a street play JAAL (through Baisnaavi productions) for MARG aimed at helping generating awareness regarding the perils of human trafficking. She has also acted in street plays and theaters to raise awareness on other social issues like HIV-AIDS, Pulse Polio Abhiyan and so on.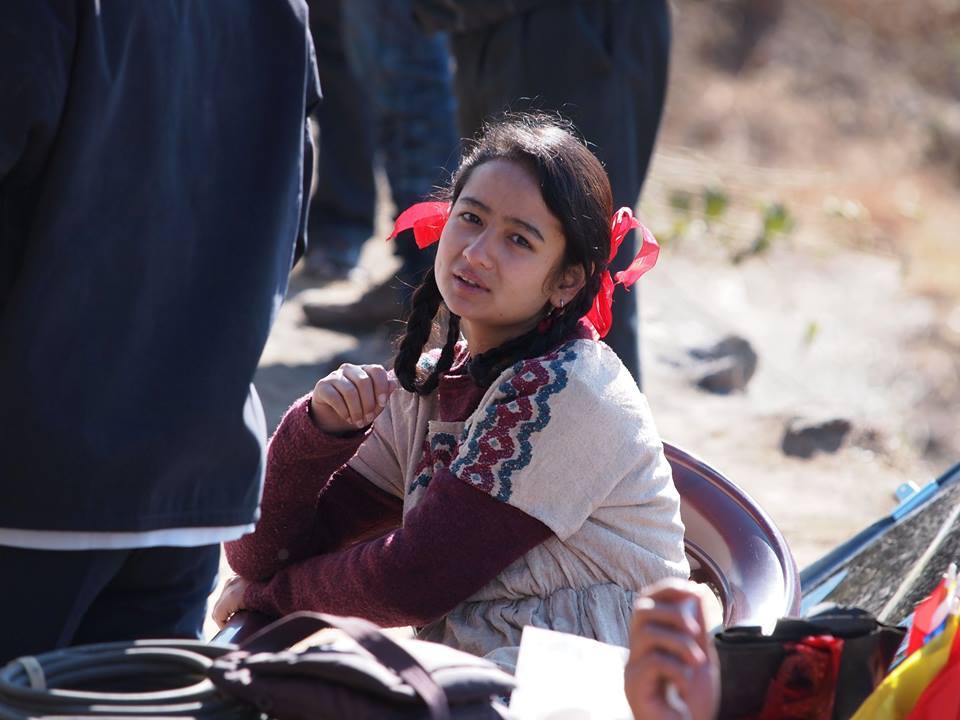 The Last Word
After acting in such a hard-hitting movie, Dibya is currently back in Darjeeling shooting for a Baisnaavi Productions Film "Punarjanma." When asked why she was back in Darjeeling and not in Mumbai, Dibya said "After the success of Oass, I did get many opportunities and offers, but for now I want to take it easy and complete my graduation… as my Dad always reminds me that I may not have anything leftover in the future but I will always have my education." Moreover, she adds, "the story of my parents began here and I cannot take my parents away from their 1st love – Darjeeling."
Seems like her parent's love for Darjeeling has rubbed on Dibya too, she is unwilling to leave Darjeeling and go away, if she can help it. She says, "hamro sabai yaai bhai dinu nee hai… tado janu na parnu nee jasto huncha malai taa… " She has even prioritized the smallest of local projects over projects from Mumbai and is happy about it.
Mature beyond her years, Dibya had two quick words of advice for youngsters. "1. Be happy with what you have. People lure you, promise you the moon and the stars, but don't get swayed by those. One should always look before one leap… 2. Don't feel sad or ashamed of who you are, and don't ever let anybody tell you otherwise. Everyone faces a problem in life. I did too. Know this that there is always a way out and there is always a way if you have the will."
We hope that our readers will encourage Dibya enough so that she gains the courage to show her movie at our local movie theatres.
We wish Dibya luck in her acting career and hope and pray for a sterling acting career for her in the coming days.
We celebrate Dibya's success not because she won awards or because she is an excellent actor, but for the fact that in her success, we see hope for thousands of young children… For all the children who have been told time and again, it's not possible… Dibya's success proves that even in the word impossible… there is I M POSSIBLE hidden somewhere, all one needs to do is look for it.