Capt. Amber Singh Gurung (Retd) joined the Gorkha Regiment on 9th of March, 1943 – at the height of World War – II and went on to serve the army for 36 years, 3 months and 12 days.
Capt. Amber Singh Gurung was born on 15th of Nov 1923 in Thurbo T.E. Mirik.
If you are surprised about how we know the accurate dates? Well, Capt. Amber Singh Gurung remembers everything, who at a young age of 97 has more energy, vigour and enthusiasm than most of us.
His outstanding performance in the army can be adjudged from the fact that he has received Burma Star medals 9 times.
In 2011, his contribution to the army was recognized and he was felicitated on Kargil Day celebrations held at Batasia War Memorial.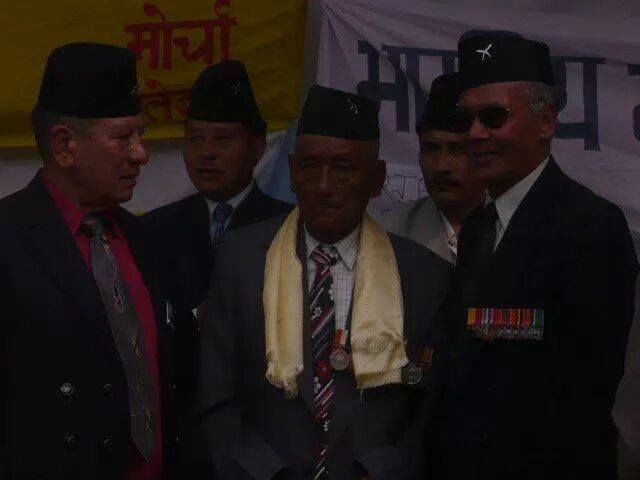 His love for the community and dream of seeing a state of our own saw him participate at the GJM led ex-servicemen's rally in Delhi, he was only 88 years old then.
He is a soldier's soldier, whose love for the country and the Gorkhali community is unsurpassed.
We salute Capt. Gurung and wish for his long life!!