A dangerous drama unfolded in Sikkim when Sikkim Chief Minister's political secretary Jacob Khaling was accused of attempt to rape by a local civil society. Sikkim Nagarik Samaj (SNS), a civil society organization based on Gangtok had claimed on Saturday that "Khaling had attempted to rape a woman, and that the FIR was lodged before SP of East Sikkim district via post after the local police 'failed' to register a case against Khaling".
The civil society organization demanded that Sikkim Chief Minister PS Golay dismiss Khaling as his political secretary for a "fair investigation".
"Serious allegations have been leveled against Jacob Khaling. So, we want him (Khaling) to be removed from all government posts that he is currently holding for the sake of a fair investigation," the SNS had said.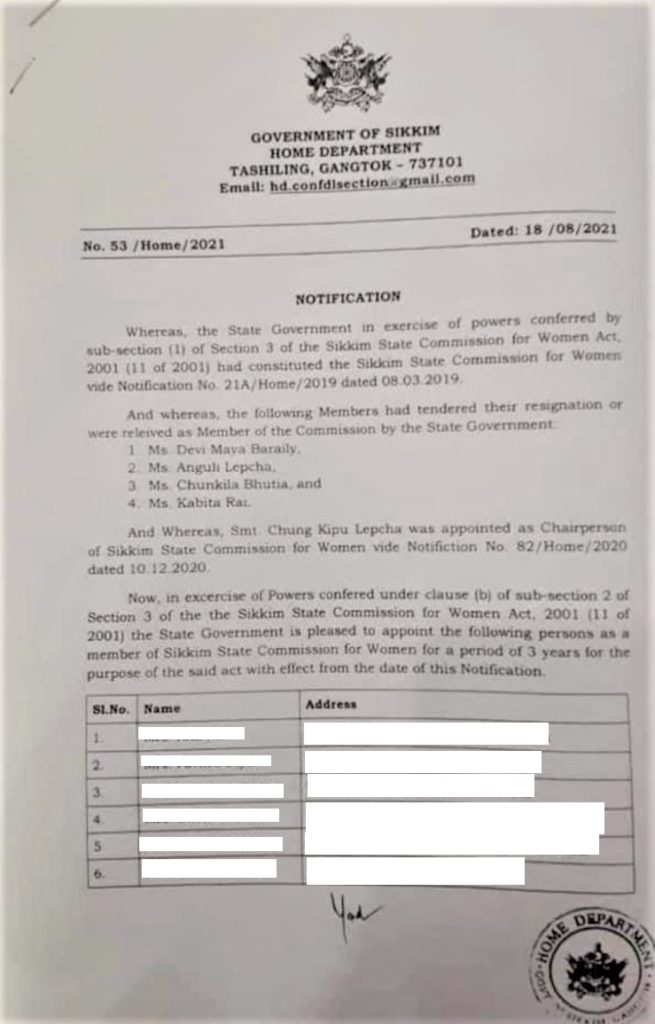 Meanwhile, Jacob Khaling had rubbished the alleged rape case against him, saying he was not even in Gangtok on November 11, 2020 (the day of the alleged incident).
"I was in Daramdin, Soreng, and Hee Gaon from November 10, returning to Gangtok only on November 13. On November 10, I was attending the funeral of former Chief Minister Sanchaman Limboo in Hee Gaon," he said in a press conference.
Khaling, on August 23 defended himself surrounded by the members of the Sikkim Krantikari Morcha's women wing. He stated, "Passang Sherpa is 1000% wrong, all claims are false, they are self-generated lies. A well-crafted FIR written by Bharat Basnet and through the experience of Tseten Tashi. I have filed an FIR against all three of them, along with Sonam Sherpa and a few others like Khusboo Verma and Avinash Yakha, who were plotting the rumor between me and Doncee Lama days before Sikkim Nagrik Samaj made the fake FIR public".
The very next day, the alleged victim, who is also an SKM functionary claimed the FIR to be fake and said that the incidents mentioned in the letter had never happened.
The 'victim' said that accusations against Khaling, which were widely reported as 'false' and 'fabricated'. She further filed a counter FIR against Sikkim Nagarik Samaj pressing defamation amongst other charges.
Amidst the controversy, on August 18th, the alleged 'victim' was appointed as a member of the Sikkim State Commission for Women.