India today completed its 75th Independence Day and as always, everything in India is a festival. Today was no different. Small villages, towns, urban centers celebrated this grand day with much fun fervor, and enthusiasm and Darjeeling hills were no different. This Ground report is from one of India's such villages where change is happening silently.
Samsing Fari Busty is tucked away in a quiet corner in the foothills of Kalimpong District in West Bengal. Here they celebrated this Independence Day with a difference. What started off as a run-away thought for a group of youths, today saw a culmination of a meaningful and brilliant celebration of India's Independence Day. The basic idea was since it is the Lockdown phase and kids have been badly hit by restrictions to outdoor activities and limited only to doing online classes, something had to be done about their mental health and overall well-being as well. Ashiya Rai and her group of friends Digant Giri, Kanak Thapa, Bicky Sharma, Prashant Thapa, Rupen Lepcha, and Geeta Rai got together and decided to have a small program in the village where the kids from nearby schools could be engaged for a day of fun activities. As the talk of the plan spread like wildfire, more volunteers jumped in willing to offer help in all capacities. As the Nepali saying goes "थोपा थोपा ले घडा भर्छ" today, a small process of change has been initiated.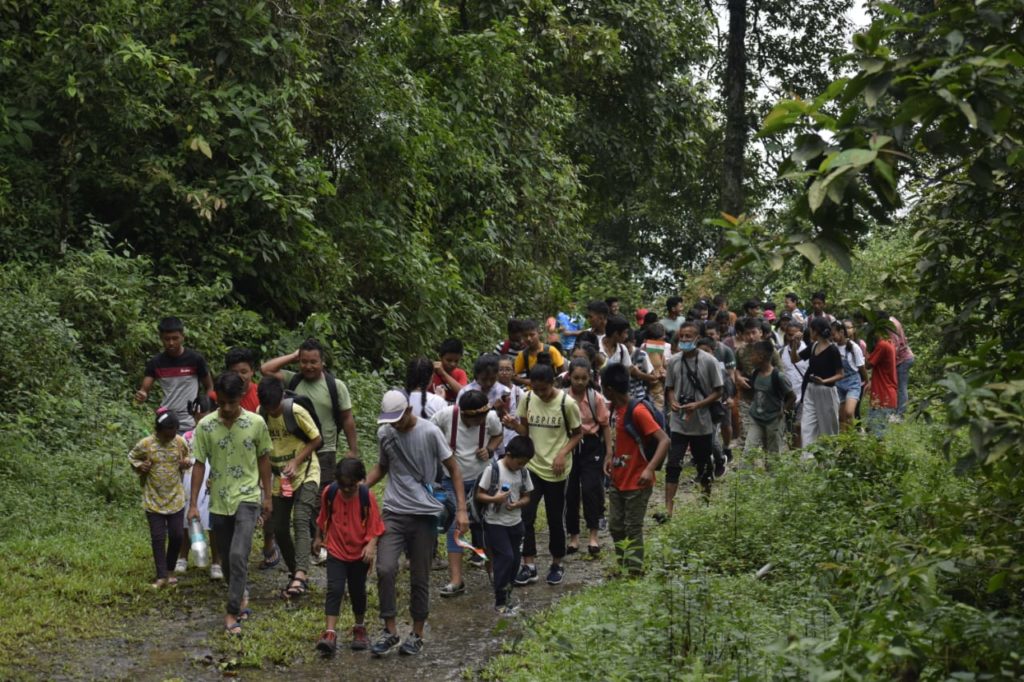 It is agreed by all that Waste is becoming a rising concern for the Himalayan belt hence the theme of Waste Management as a celebration of our 75th Independence Day becomes an imperative task to be undertaken at all levels. With the active participation of villagers, small funds were collected to make up for the expenses required. Eco Bricks making and its uses were shared with the students The enthusiasm of the parents to make sure that the kids got a chance to learn about something new was also palpable.
The program started off with the flag hoisting. The volunteers gave that honor to the Smt Indra Maya Mahat senior citizens. For a region like ours that has seen politicians of all shapes and sizes become a chief guest in every function available, this was a welcome change. After brief speeches were delivered, the group of around 20 volunteers and around 75 Participants started their day with a small Cultural program. As Kids below class 5 could not be accommodated for outdoor activities and Logistics issues, they were the stars of the cultural show presenting traditional dances.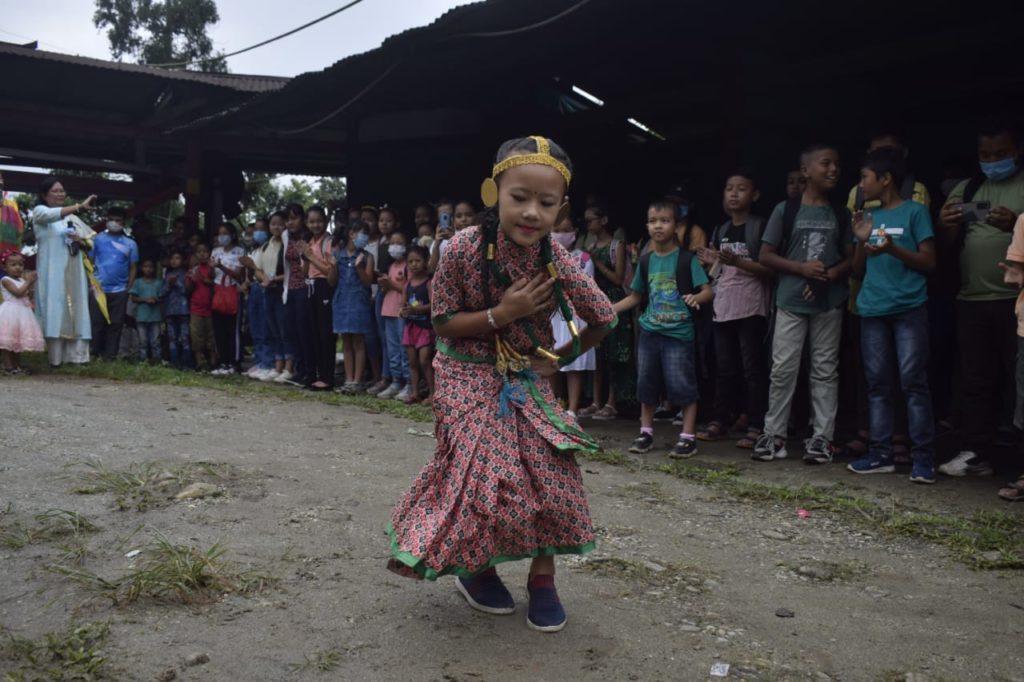 The program also consisted of a 1-day hike for the participants into the heart of Neora Valley National Park. As the staff of the local forest office had already been informed, they were happy that kids from the region were trying to learn about the environment they lived in, acting as guides they also taught the participants about the available medicinal plants in the region. The Hike covered around 16 kilometers of trail.
Bird watching was also part of the trail and with the help of Samsing Range Wildlife Division, it was conducted flawlessly. The Range Officer Shri Rajesh Bhujel also dropped by to greet this group of Nature enthusiasts personally. The group got lucky to observe the Hornbill in their natural habitat.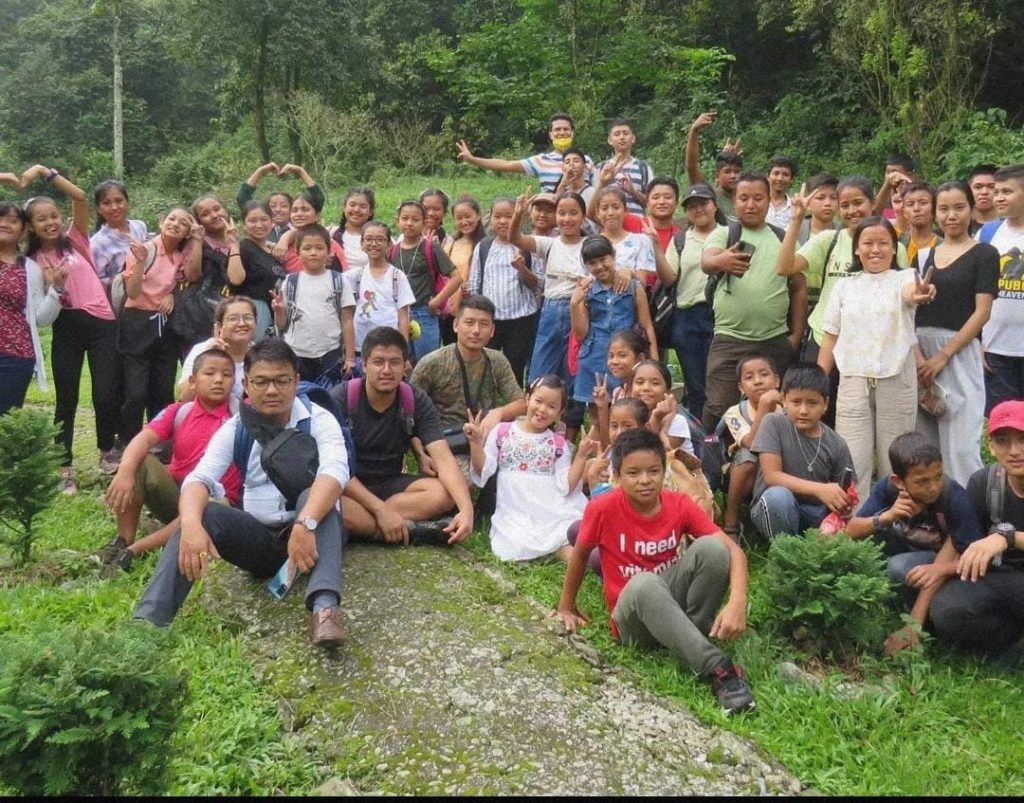 The stone painting was also taught to the participants of the program and each one was asked to make a stone painting which the group has decided to use as a decorative piece in the local Library at Samsing Fari. Each participant had been asked to carry their own Lunch and water from home so that waste disposal would not become a problem. Additional food had also been provided by the group which was cooked with the help of additional volunteers who all chipped in for help.
The event which emerged as a small Idea for a group of friends today became a successful experiment in alternative teaching as well. A diverse group of people joined hands to make this event a success, be it in the form of cooking the food or teaching kids how to hold a binocular, each person who was there today learned something new.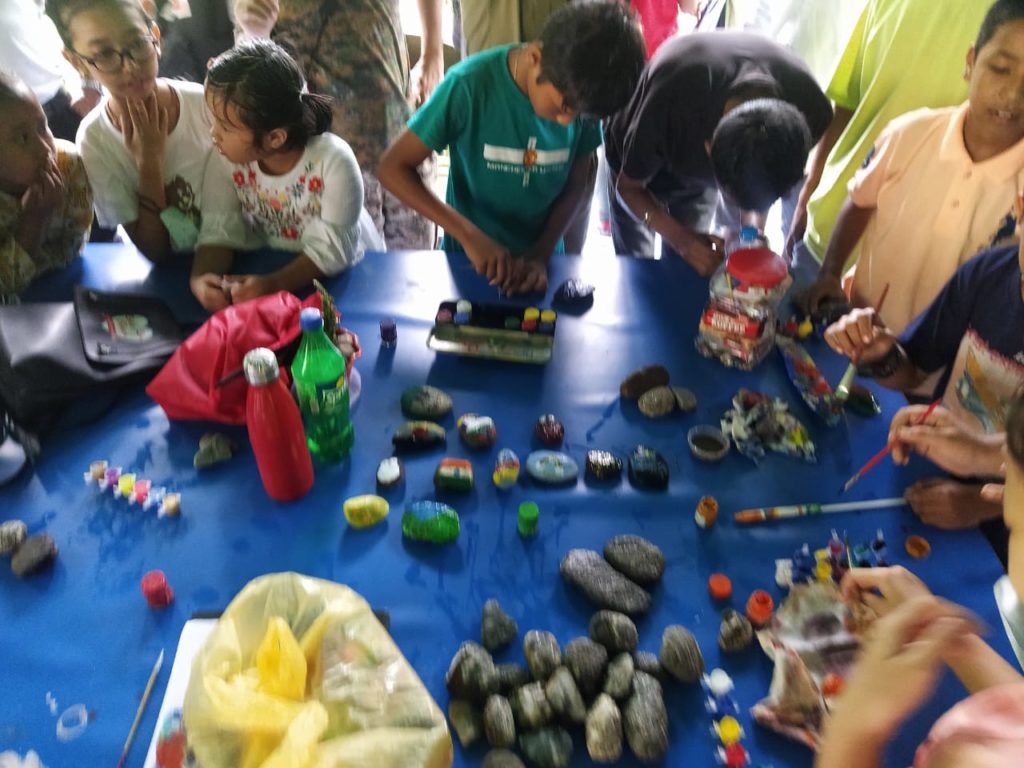 Samsing Fari and its youth have today carried a torch that lights the path for our future generations as well, after all, what could be a better way to celebrate India's 75th Independence day other than by inspiring the generation who will take the nation and the region forward.
All volunteers and participants could not be named here but some who majorly moved this gigantic event in such a short span of time and despite all adversity are Anmol Rai, Arpan Bhujel, Anil Bhujel, Ganesh Kumar Bhujel, Senraj Bhujel, Bhupen Bhujel, Nadeem Bhujel, Parikshit Rai and Shri Upendra Pradhan