"Many places we travel
Depth in every place
The scenic beauty and exploring
Gives such solace"
In a lovely hill town named Kalimpong, there are numerous tourist places and attractions, and one among these is the 'Durpin Dara Hill'.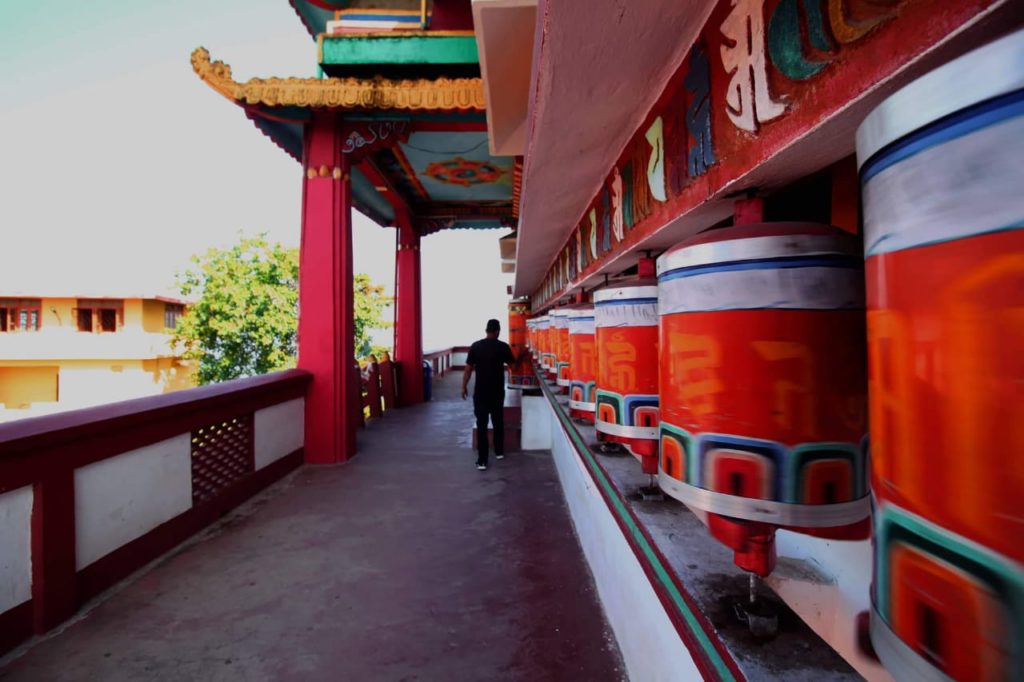 The Durpin Hill gives a panoramic view of the town of Kalimpong, the snow-clad Himalayas, the Teesta river & its valleys and the Jelepla Pass. A golf course is also present just off the summit.
Atop the hill sits the 'Zang Dhok Palri Monastery' (Durpin Monastery) which has an awesome architecture. This monastery was constructed by Hon. Dudjum Rimpoche in 1972. The monastery holds in its reliquary 108 volumes of the Kangyur, as well as other holy books and scrolls that were moved out of Tibet after the Chinese invasion.
There are impressive murals in the main prayer room downstairs, presided over by Padmasambhava (the Indian sage credited with spreading Buddhism in Tibet in the 8th century), interesting 3D mandalas (visual meditational aids) on the 2nd floor, and stunning Khangchendzonga views from the terrace. Prayers are held at 6am and 3pm.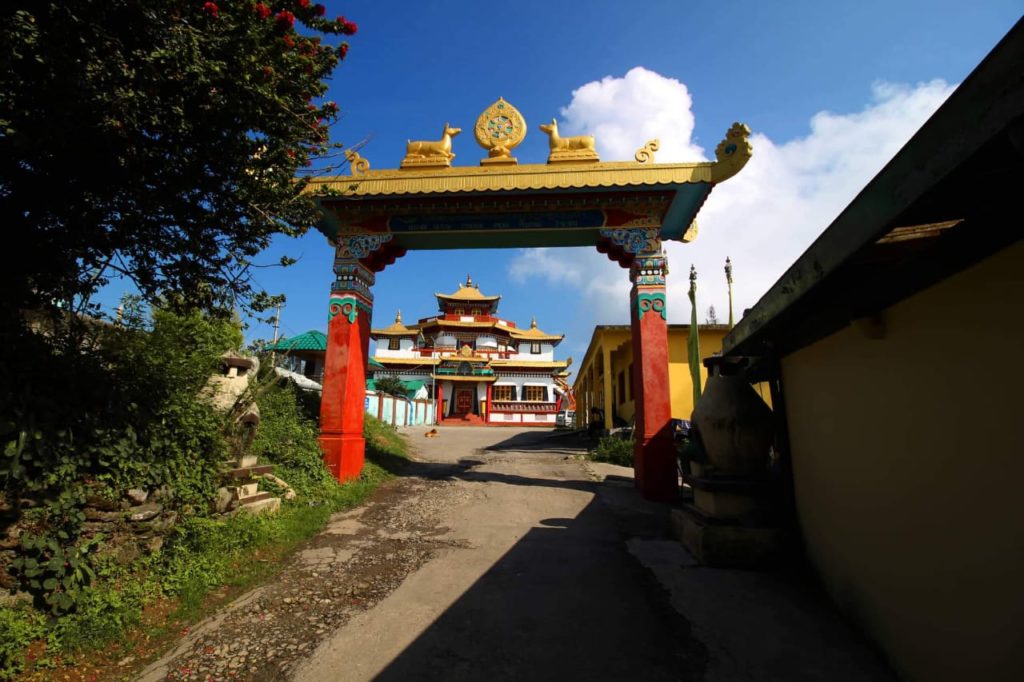 The Indian Army has a major base atop the Durpin Hill due to its proximity to the international border. Near the monastery, a helipad has been constructed by the Indian Army.
The most eye-catching thing you'll see as you enter the monastery are the two large cylinders which can be turned by crank and a bell rings at every turn. And outside on the wall, you will see a row of prayer wheels as well. And the most interesting thing in this monastery is the 'Kangyur' (rare Buddhist manuscript on Tibetology) of 108 volumes, which was presented by Dalai Lama in 1956, on his first visit in Kalimpong. Dalai Lama revisited Kalimpong on 29th May 1976 when he consecrated at Durpin Monastery.
This place offers peace to one's mind. Here, you can explore and can get to learn about Buddhist culture. As the pleasure of Travelling is not limited to scenic beauty but to its composure of culture, society and it's rich heritage.
Writes: Sandeep T Chettri