Most of the writings, from Sikkim, are mostly in Nepali. The Sikkimese mass never received British mode of education or rather there were no schools that could strictly be called an English medium, barring a few. Most of the scanty English writing by the Sikkimese was mainly restricted to non-fiction books and that too mainly concentrated on the history or polity of Sikkim. The Sikkimese wanted to write their own history first.
SIKKIMESE WRITING IN ENGLISH IS COMING OF AGE AND IT IS TIME THAT MANY MORE HIDDEN VOICES AND STORIES WILL FIND THEIR WAY INTO THE WORLD OF WORDS AND LETTER. TILL THEN KEEP WRITING! KEEP WRITING!
All of a sudden, in the last five years new writers from Sikkim have suddenly launched themselves as the youth brigade of Sikkimese writers, writing in English. The exceptionally well-written scripts that not only captures a plethora of Sikkimese landscape and mindscape but also introduces Sikkim to the world and what it takes to be a Sikkimese.
This article captures some of the interesting books written in English that have been published and have captured the imagination of their readers mostly in the genre of fiction, poetry and a memoir.
One of the first writings in English, also the first English novel from Sikkim written exquisitely is a book named "His Majesty's Paying Guest" by Lal Bahadur Basnett who had also written the non-fiction book "A Short Political History of Sikkim". The book was published in 1980 and is now out of print. An astute politician and also the former speaker of the Sikkim Legislative Assembly, this novel is a supposed fiction…almost real! The Story revolves around Dhal Bahadur, a Magistrate of Sikkim who had been detained by the Nepalese forces in Nepal. The book is a total page turner and the language, tenor and the overall presentation of the book will keep the reader gripped till the last page. A must-read for the literature buffs of Sikkim.
If there is one book that captures the mind and at the same time tells the tales and travails of a forester is Mr Kesab Pradhan's book "The Life and Times of a Plantsman in the Sikkim Himalayas" published in 2008. It not only captures his personal journey of getting to know, understands, preserve and ultimately project Sikkim's natural green heritage internationally but also captures the love for fellow foresters. It is a book of love written with a lot of passion and compassion as it is also filled with many anecdotes and untold stories from a Sikkimese perspective. Truly, a historical record of an important time in Sikkim's history. A must read for everyone who wants to know Sikkim from a human perspective.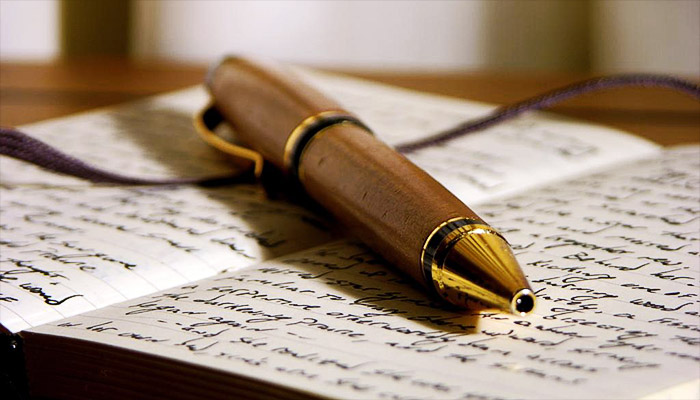 A new revolution in the publishing history came about for Sikkimese writers in English is when 'The Gurkha's Daughter' was published in 2012. It is a collection of short stories by the now much-acclaimed writer Prajwal Parjuly. The Stories not only tells the tales of people who have always been at the edge of the world and had been forever sterotyped but as a review rightly points –'It gets under the skin of the character. Prajwal, later on, publishes another book, this time a novel titled "The Land Where I Flee". This novel weaves the life and times of an 84-year-old beedi smoking crass grandmother who runs factories and rears local politicians together with the four grandchildren who have come home to celebrate her 84th birthday. Another interesting character is, of course, Prasanti, the enuch servant who seeks an overall control on the household. Both these books opened up new avenues for English writings from Sikkim.
A lease of fresh writing came about with Chetan Raj Shreshtha's book "The Kings Harvest". The book is a novella of two stories – 'An open and Shut Case' and the other by the same name. The first story revolves around a murder, A foul-mouthed woman police officer and the Kamal the woman who hacks her husband to forty-seven pieces. Forty-Seven is a weird number but does a tinker a bell in our subconscious. The second novella is much of a magic realism type of depiction yet very potent. The totem the central character rises after thirty-two years to return to his village and find everything haywire. Whatever it may be, the characters stay with you for quite some time and you keep questioning the veracity of the locales and the characters with overall awe. Chetan immediately followed with another novel "The Light of his Clan", where he describes the day to day travails of pushing and pulling files and all the legacy of the great Gangtok grime associated with it. Do read if you haven't yet!
Off late four books, Parshu Dahal's "The Lama who never was" a collection of eight short stories from rural Sikkim in 2017. Pankaj Giri's ebook "The Fragile Thread of Hope" in 2017, a modern, gripping, emotional and inspirational fiction about love, loss, and finding hope in the darkest of times, Ashim Basnett's Black, White and Gray' published in 2018, stated to be the Sikkimese version of Jeffery Archer , and the most recent Nikhil Pradhan's "Cold Truth" in 2018, an out new genre of writing where police reports, interviews, leaked emails and WhatsApp conversation have been weaved into a perfect blend. The story, of course, is from distant New Delhi.
Adding to this list is one more book 'Sikkim –in my love story" by Narsing Nirzat published in 2018. Tough not publicised much, yet I should say it is a good read. It is again a collection of nine short stories, spread within a timeline of 1944 to 2007. A unique way of presenting the stories with a decent passage of time yet telling us the tales from the days of the Kingdom to the present times.
Last but not the least, One of the latest addition to these books another lease of fresh air is a book of poetry "Monk on a Hill " by Guru T Ladakhi. Visual imagery is what the poems will do to you. You can actually see the story as we read the poems. Book poems which was published much after the translated Nepali Mahakvya "Sikkim: A Himalayan Realm" by Late Tulshi Ram Sharma 'Kashyap'. "Monk on a Hill" is a must read for all readers even though if you do not read poetry.
About the Author: Dr Satyadeep S. Chhetri is an Associate Professor at the Nar Bahadur Bhandari Degree College (previously known as Sikkim Government College), Gangtok for the past 18 years. Having a PhD in Chemistry he has published his scientific work in national and international journals. Other than the professional life he has been active Civil Society member in Gangtok and is presently in the board of two of the largest NGO's of Sikkim namely ECOSS and SAATHI. He is passionate Science communicator, an avid quizzer and has conducted more than 48 state-level quizzes. He has also been writing consistently on socio-political issues and has been a columnist in leading local English dailies and some magazines. He also writes Fiction and Poetry having social relevance.
NB: Views/Opinions expressed in the article or write up is pure of the author or writer. For any queries or contradictions, the author can be contacted in his/her email id.
This article was originally posted here.