Bands from our hills shined bright this year at the Hornbill Festival, which is one of the biggest music festivals in the country. There are very little festivals in our country that manifests music like The Hornbill does; where a number of bands from across the country and the world participate and show their skills. As such, having our own lads make it big in the festival stands as a matter of pride for us.
The Festival that started on 5th of this month and lasted till 8th, had a huge number of bands trying to prove their worth. Out of all the bands, 22 were selected for the prelims and later only 9 were filtered for the finals.
Of the 22 bands that got selected for prelims, there were 4 bands that had belonged hills, namely – Headmontiff and Mount Groove from Darjeeling, Doodles from Kalimpong, and Radical Chains from Mirik.
What makes us more proud is that one of these 4 bands, the Mount Groove, pushed in through into the finals and made their presence felt in the strongest way.
Mount Groove is a band of 6 young guys, all between the age of 20 to 28, who basically play Funk Jazz.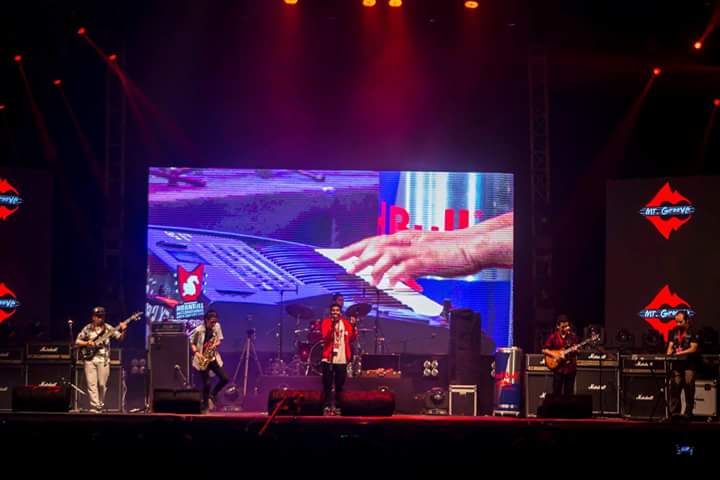 Even though they could not win the come petition, they were said evidently the audience favourite and it was their unique genre that gained an extra love for them. In fact, they were the only band playing Jazz, and also the only band which had a saxophone player in it.
The band is into music for the last 5-6 years and this wasn't their first experience at the Hornbill. They had managed to get into the finals the last time too. We appreciate their effort and feel proud and happy to see music prosper among our youths.
We have earlier had bands like Gingerfeet and Adam's Apple winning the same competition. And each time we get to know about any of our bands making it big at that stage, we cherish it with the same fervour.
We congratulate the three bands who made it to the prelims and also congratulate Mount Groove for making it to the finals. We also congratulate Perfect Stick Figure from Sikkim, which went on to be one of the top 3 bands of the Festival.