On the occasion of the 106th birth anniversary of INA Freedom Fighter Shaheed Durga Malla, a memorial ceremony was organized at the statue of Major Durga Malla in the Parliamentary Premises.
The event was attended by Hon'ble Minister of Sports and Youth Affairs Shri Kiren Rijiju, Smt Rajya Laxmi Saha (Tehri MP), Indra Hang Subba (Sikkim MP), John Barla (Alipurduars MP) Rajya Sabha MP Tarun Vijay (former Rajya Sabha MP), and Raju Bista (Darjeeling MP).
Major Durga Malla was born on 1 July 1913, at village Doiwala in Dehradun district of Uttarakhand. Durga Malla was one of those who played an important role in the formation of the Indian National Army and was tasked with intelligence-related operations.
Speaking to the media after paying his respects to Durga Malla, Kiren Rijiju said "The contributions of the Gorkha community in the freedom struggle is tremendous. Durga Mallaji's statue here inside the parliament represents the sacrifices of the Gorkhas. It is an honour to remember such a great personality and be part of this pious occasion."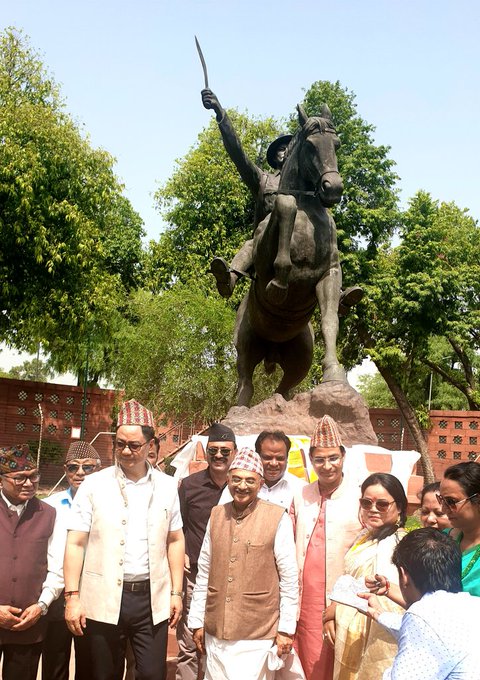 Durga Malla's last words to his wife Sharda Malla were, "Sharda, I am sacrificing my life for the freedom of my motherland. You need not be worried and distressed. Crores of Hindustanis will be with you after my death. The Sacrifice I am offering, shall not go in vain. India shall be free. I am confident, this is only a matter of time."
Raju Bista, MP from Darjeeling, while speaking to the media said "It is a matter of pride that Indian Gorkhas have examples like Durga Malla Ji who sacrificed his life for the sake of the country. I am proud that I belong to a community that has produced many such brave souls who have never shied away from making any sacrifice for the sake of the nation, even with their lives." Indra Hang Subba, Member of Parliament from Sikkim added: "I feel fortunate that I am able to participate in this historic moment and be inspired by such dedicated soldiers of the nation."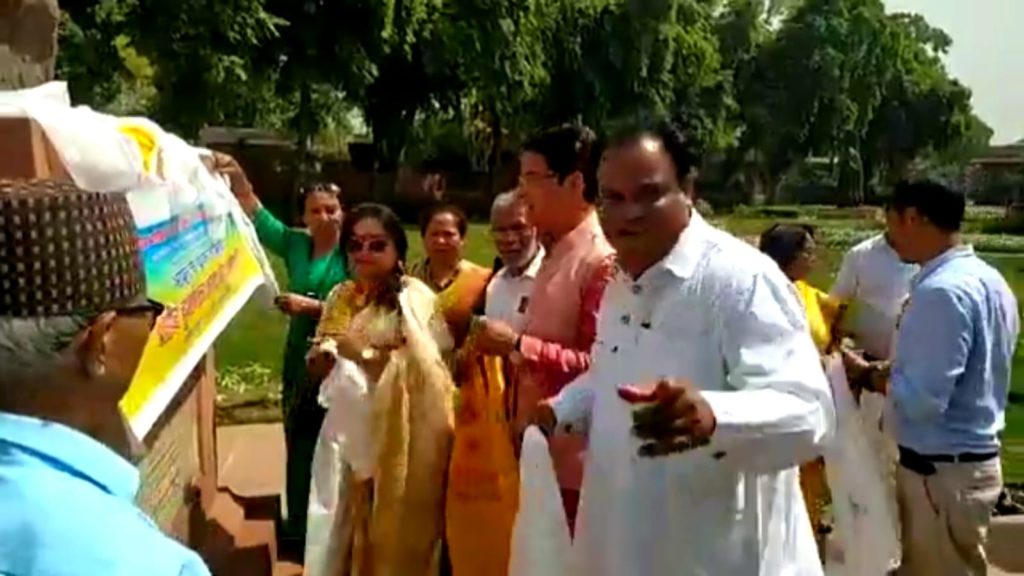 Community members and representative of Gorkha ex-servicemen also attended the event held for the first time since the statute was installed in the parliament in 2004.
Hon'ble Speaker of Lok Sabha Om Birla also met with the MPs and the people gathered after the event and assured all help for any issues pertaining to the Gorkha community.