Kalimpong girl, Tina Gurung is on a mission to collect 50 thousand sanitary pad for women workers in tea gardens during Daan Utsav.
The pre-COVID times meant that Tina Gurung, who divides her time shuttling between Mumbai and Kalimpong, spent her waking hours looking after the operations of family-run homestay in the quaint hill town, promoting food and biodiversity of the Eastern Himalayan region, and making dreamcatchers in her leisure hours. The nationwide lockdown brought everything to a grinding halt, and it was no different for Gurung. The miseries of the underprivileged, who were left with no means to earn their livelihood, started bothering her, and in no time, she began volunteering in the relief work. Apart from providing ration and other items of daily use to them, as an active member of a people's collective called PadSquad, she has been collecting and distributing sanitary pads to the underserved and unserved women in the hill region.
She says, "The poor menstrual hygiene is a cause of worry, and the issue had been nagging me for the longest time. During such difficult times, buying ration is the priority of low-income families, and that eventually means that menstrual hygiene takes a backseat. The PadSquad movement started by Mumbai-based poet and actor Taranjit Kaur and film producer Chhitra Subramaniam fills this gap to make menstrual hygiene a priority for women and girls hailing from low-income families across the communities in the country."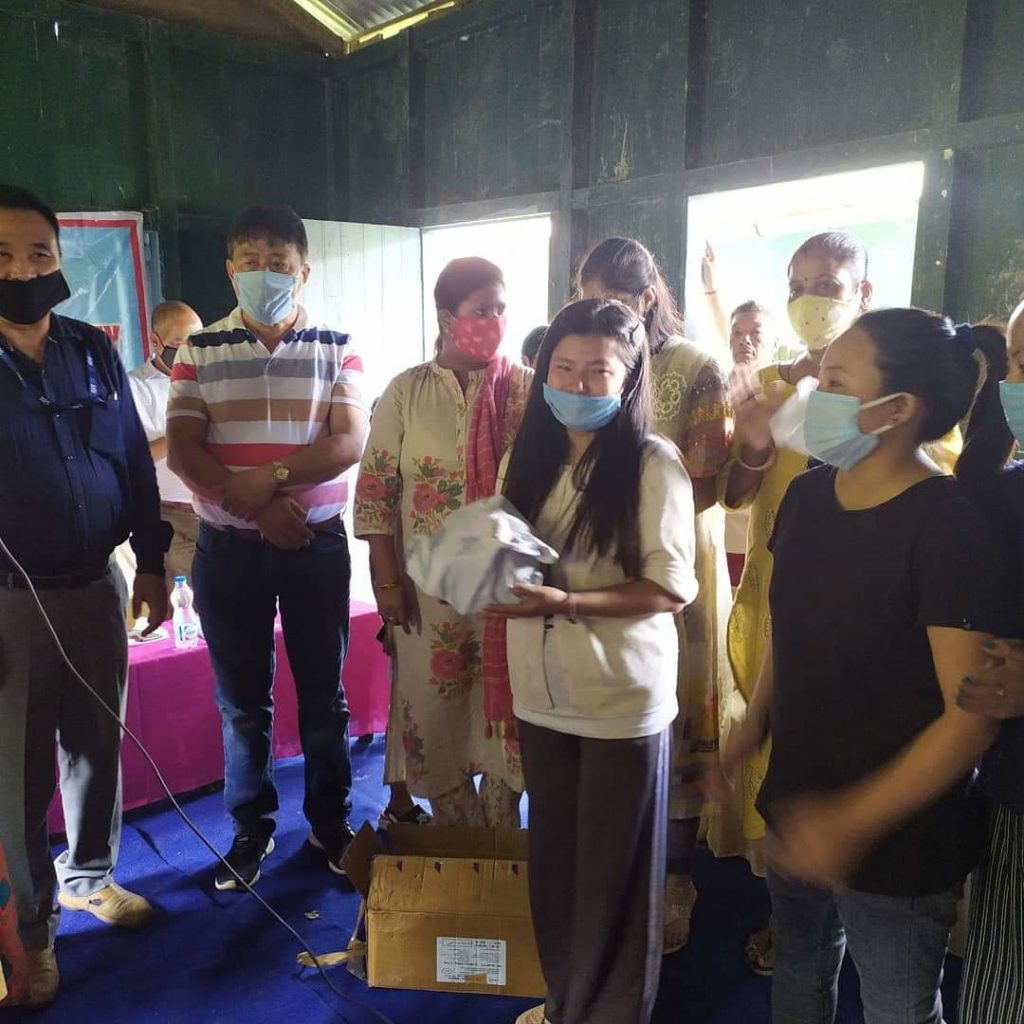 The model of PadSquad movement is simple and easy to replicate as she explains. A volunteer or a Pad Squadder puts up a post on social media asking people to donate packs of sanitary napkins, preferably biodegradable. These are collected and distributed among the economically disadvantaged women within the Pad Squadder's locality, town or city. "My friends who are scattered all over the world, came forward to pitch in after seeing my Facebook post asking for donations of sanitary napkins. We have also received pads from our anonymous donors around the country through PadSquad. So far, I have completed two drives, distributed more than 3000 pads, and it has been an amazingly humbling experience," she recounts on her experience as a Pad Squadder. Currently, PadSquad is active in 23 cities, with 51 PadSquadders, who have till date provided more than three lakh sanitary pads to approximately 50 communities, and the tribe is growing every day.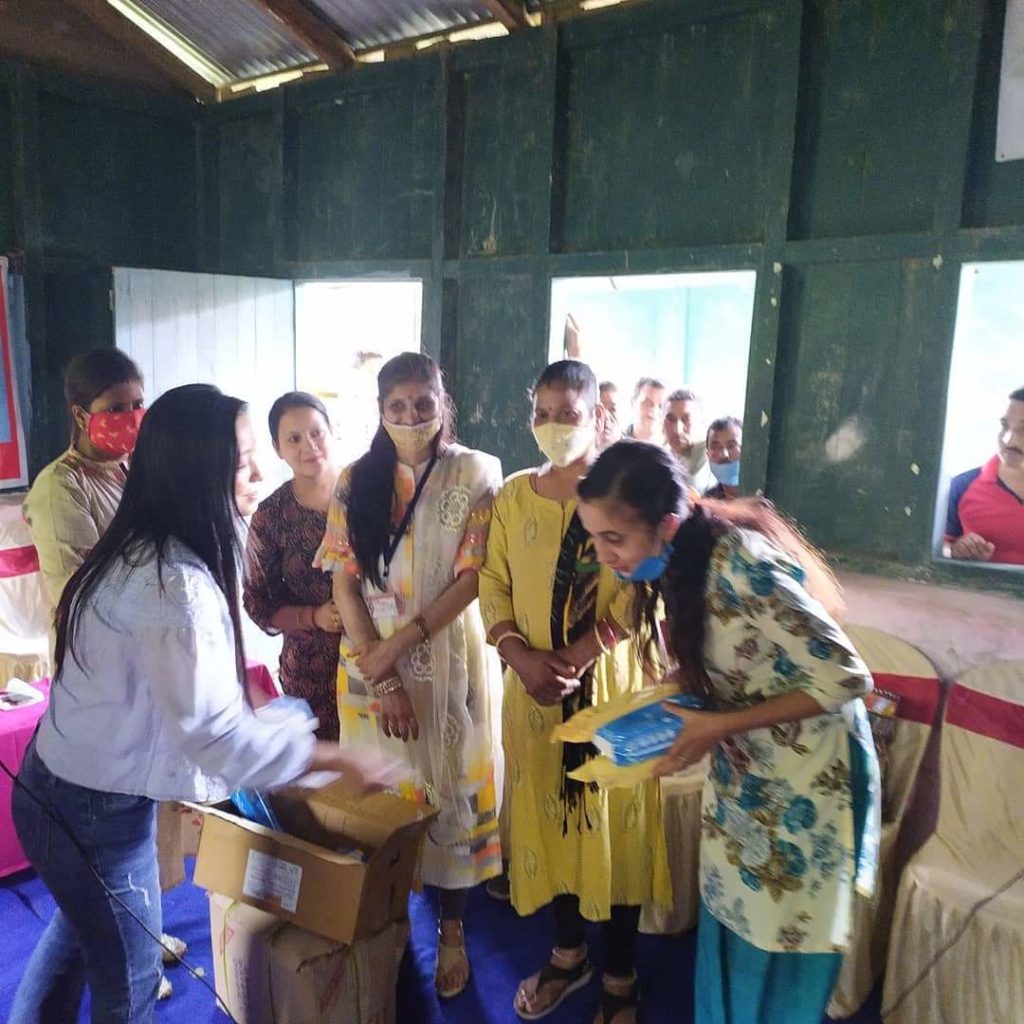 Buoyed by her distribution drives in Kalimpong over the last few months, Gurung has embarked on an ambitious goal to source 50000 sanitary napkins, this time around for the women working in tea plantations across Darjeeling, and distribute it during the upcoming Daan Utsav. As we know, India is one of the second-largest producers of tea after China, and despite the competition, the Darjeeling and Assam Teas are renowned all over the world. The tea plantation is the largest sector in the formal private sector industry, yet the wages of these workers, mostly women, are the lowest in this sector.
"These women are the ones who require the sanitary napkins the most. They are poorly-paid, lack proper housing, have no medical facility or paid maternity leaves. The burden of being a menstruating woman in an unprivileged position only adds to the miseries. Buying a sanitary pad is not a necessity but a luxury for them," she says on choosing the women of tea plantations for next drive. "They live under despicable conditions with meagre perks. The tea industry is one of the most exploited industry, and labour is mostly women. As Dasai (Dussehra) is around the corner, it would be great to support these women, and take care of their menstrual hygiene for the next three months," adds Gurung. She's already in talks with people who work with the tea garden in Darjeeling for coordinating the distribution drive.
In the parting, she adds, "PadSquad is a thoughtful initiative that is helping a lot of unprivileged women bleed in hygiene and break the stigma and taboo of period shame, so come join the movement. All that you have to do is put up an old carton in your building/apartment/locality, and collect sanitary napkins. We will have them collected from you and distribute in the communities."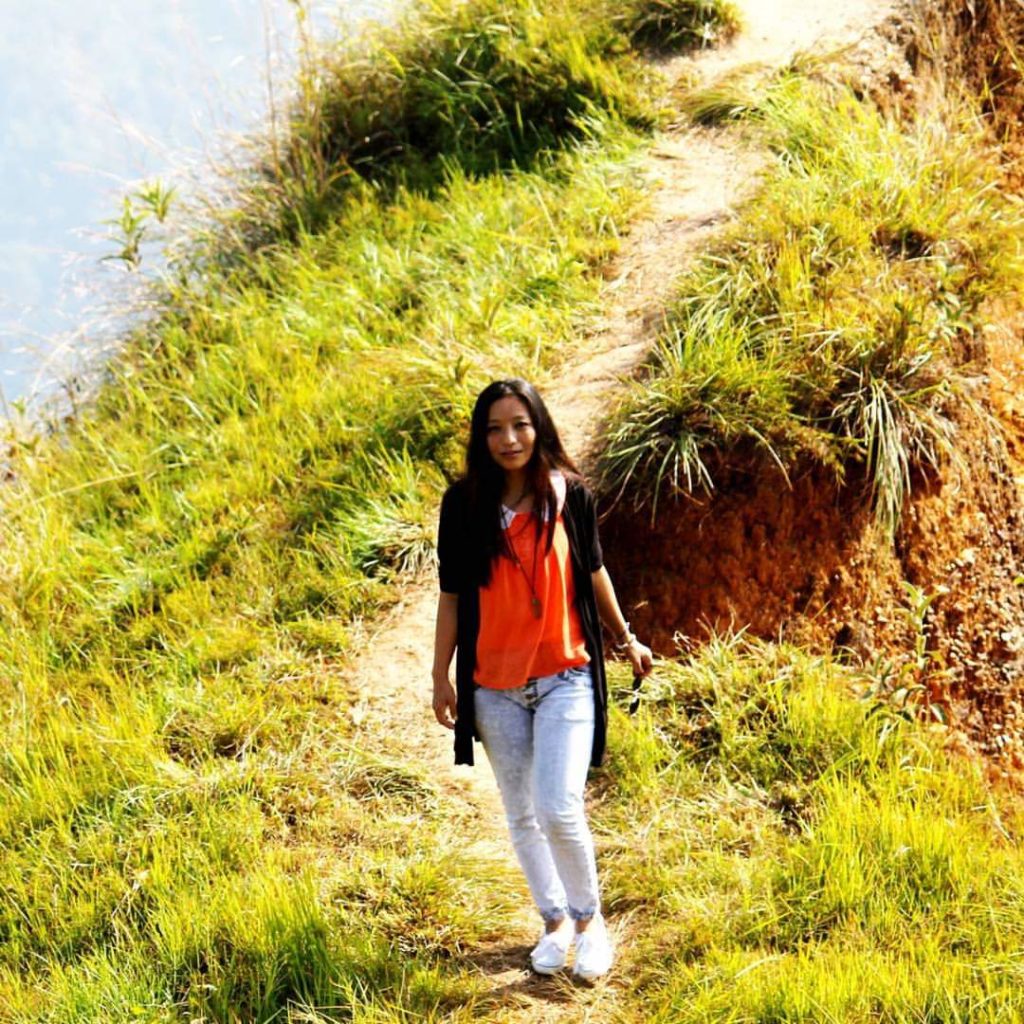 To learn more about Padsquad, please follow their website here.