In love with nature, everything about Sony is green! He is often seen in green outfits and even dyed his hair green. Meet a 30-year-old painter Thokchom Sony from Manipur who has imbibed the beauty of the north-east, reviving the little things that most people tend to ignore, or simply step over in their daily lives.
Speaking to ANI, Sony said: "There are lots of beautiful things about the north-east region. I want to show this to the world. North-east has always been considered by the mainland as wild, savage, underdeveloped, saying words like, 'they eat dog'. I feel people have a very wrong concept about this region. I want people to explore and be more open-minded and see its beauty. Only when you observe closely will you see the beauty of the wild grasses. Through my painting, I want to show the culture and biodiversity of the region. Everybody is following western culture. But what is really important is your identity."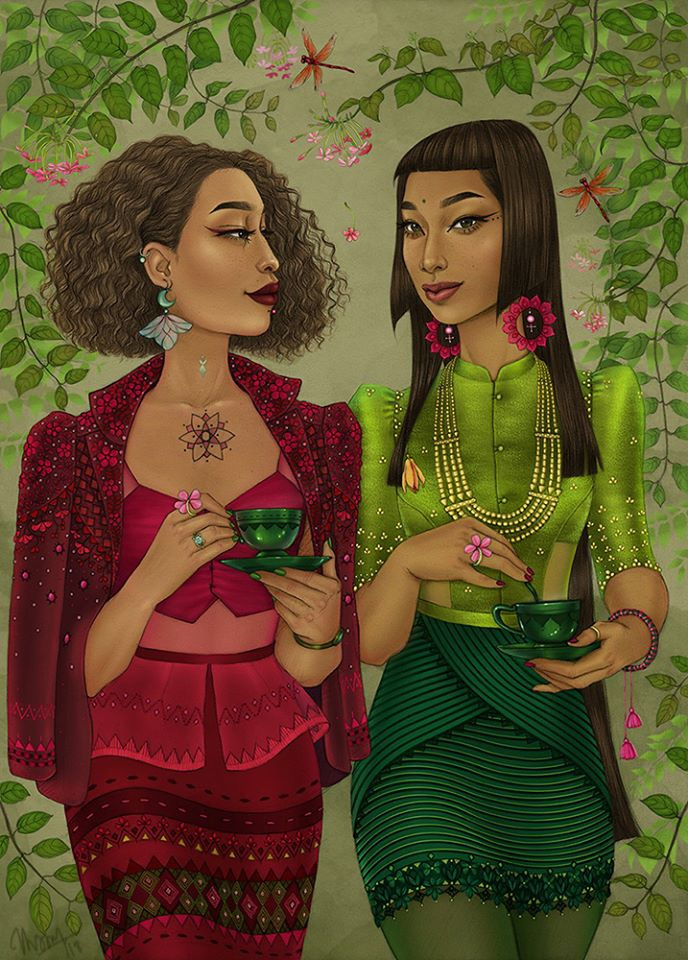 Like any other parent, his parents too wanted him to become an engineer or doctor. With a very few recognised personalities in the field of art in Manipur, for him, it was hard to convince his parents. Sony, however, moved to Delhi in 2007 to pursue fine arts. The colourful vibes, vibrant culture, and myriad ethnicity of the metropolitan cities, especially Delhi, fascinated him. Sony's artistic style done in a contemporary fashion adheres to the traditional.
He started off as a faculty member at Jamia Millia Islamia, and started painting professionally in 2015. Along with his friend Laishram Meena Devi, he recently held an exhibition titled 'Khongool' meaning 'footsteps' at Gallery ONKAF in New Delhi.
Director of Gallery ONKAF, Sharad Chauhan told ANI: "We are exhibiting two artists from Manipur. This is about the journey from Manipur to Delhi, called Khongool. Both the painters depict the culture, festive moods, and the jewelry from their state. So, they show both the Delhi and Manipur culture."
One of his paintings, framed 'Black Tea' tells the story of two women having a tea break wearing the traditional 'phenek' or 'mekhela' paired with North-Indian accessories. The painting portrays two girls, one with rigid curls, and the other with a straight traditional Manipuri haircut in seemingly complicated attire. One can also see the richness of green colour, wildflowers, and cultural ethnicity.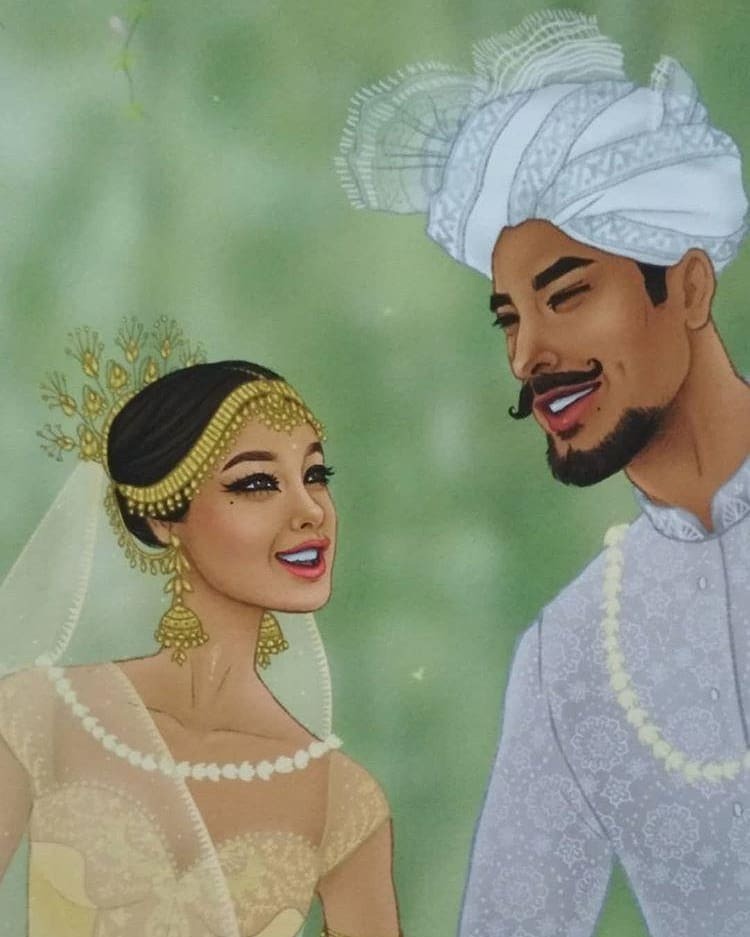 In his paintings, one can also see the wild grass, ginger lilies, dragonflies, golden tortoise beetles, among others. He also uses geometrical designs and tattoos as he believes that everything in nature is calculated. In Sony's 'Little Indian Ballerinas', three little girls dance across the canvas in tutus with traditional Manipuri pattern. And in 'Shoot Love, Not Bullets', a woman totes a gun that isn't shooting bullets but a shower of wildflowers.
"Sony has given a lot of preference to colourful fabrics and textiles which is very peculiar in the north-east. His works are a very good personification of the wilderness of the hills, jungles, and nature of the Northeast," said Satya, an art director from Darjeeling, a visitor at the gallery ONKAF.