Dalli my obnoxiously ugly wife wakes up early these days, Even before the big Bhaley "Husband of Mrs Hen" goes cock-o-doodle doo. Dalllii is up and talking in hushed tones from the kitchen window to 'Topden ko Ama' kaki who also doubles up as the village gossip agent these days. I lie in my own sweet slumber sly as a CIA agent trying to get the gist of their conversations. But as the Nosey singer from the newly formed district has sung, this happens to be the month of Assar and my tin roof makes it harder for me to decipher what their conversation is all about.
All that I can hear from under the Blanket is "Tala Basnet Daju ko ma aako cha harey"….
Now that I am no CIA agent I wonder who or what has come to this Basnet daju's place? And who the hell is this Basnet daju anyways? It has been 29 days since the witch from the plains has planted her saplings of death here, we are at the "Amma Kassam Final Ladai – Mother promise, last fight" of our Gorkhaland movement yet again. It has been days since that fateful day that three of ours laid down their lives for our land.
Like a very demanding wife, time and again our land wants blood, and time and again we have quenched her thirst. Some of the young Facebook generations don't remember what 86 or CHYASSI was all about.
Trust me, kids, I used to be way too much sober and it used to be way too much bloodier.
Khukuri used to be not just a decorative piece to be carried around in a rally… "Aaja khukuri rally cha" they say… so what about tomorrow, "Chuppi" rally?
By rally, I remember yesterday there was a silent rally and because of which my village was almost divided into two. One half wanted to take Kishney while the other half did not. Kishney is this everyday rally guy, if there is any rally anywhere he will go, so incidentally he just wanted to participate in the silent rally too, but half-of-my-village which did not want to take him was arguing that they couldn't take him because he speaks too much and since it is a 'silent rally' it would just defeat the purpose. It was so tragically comic or comically tragic, and I would have laughed my lungs out had it not been for the seriousness of the whole issue. At the end, they agreed to take Kishney, but he would not join as a part of the rally, rather he would walk alongside it, talking to the passerbys.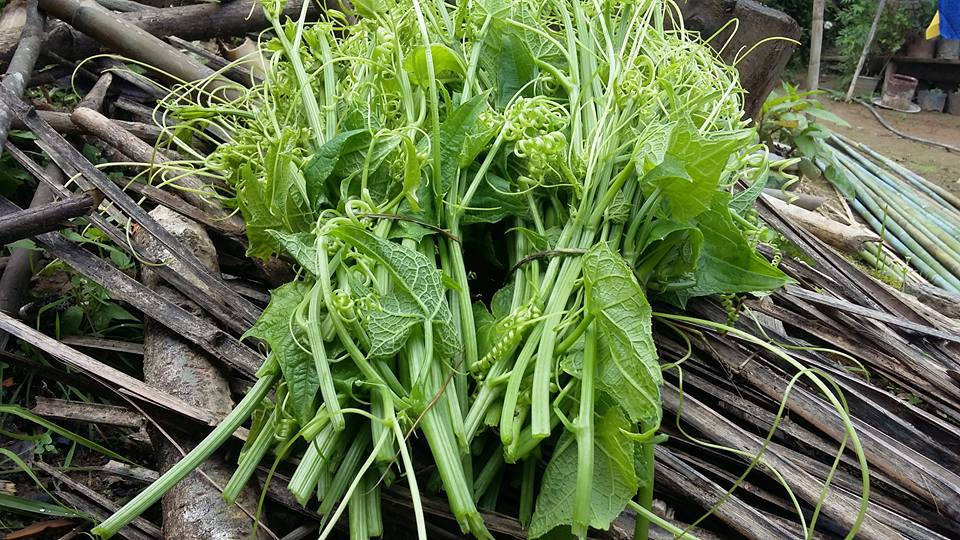 But let's not deviate, both Chuppi and Kishney can wait.
All my thoughts right now are centered around this bugger called Basnet. All of a sudden this "Longtime Retired Honorary Captain Who Couldn't Become a full Captain" passes bellow my window and also passes his comment in his retired military style "Canteen na janey? Samaan aako cha harey!!!!" I know he is just rubbing salt to my wounds because he knows too well that I was never in the army and if I showed up anywhere near a military canteen they would just kick my lazy bum away.
Anyways its 9:30 and as usual Jigden the milk-man secretly comes by and says "Mama parsi dekhi Sawan Lagcha", I do not understand what he means to say coz like our so called "Intellectuals" jigden also says one thing and means the other. I am partially drunk and try to ponder over his comment. At last my Happydent moment hits me… If it is sawaan from parsi it means no non-veg for a whole month!!!! A whole frigging month without chewing on those succulent pieces.
See what did I tell you all, about Jigden being a Buddhijiwi, an intellectual of sorts.
Would you all have guessed what he meant when he said it was sawan from parsi? I bet not.
Faksyaa, Langsyaa, Buffsyaa, Chicksyaa, Machsyya… oooppss no macha no macha !!!!! We hate macha!!!! But nothing for a month… Thank god, I have people like Jigden to point me in the 'Right Direction,' just like our Gorkhaland movement.
"Well what the hell is wrong with our movement anyways?" I ask Jigden as he lights his half-smoked "Khukuri" cigarette and he promptly answers without a second thought "too many monitor mama." I ask "how exactly"? and he says 'aba janta ko movement ho tara delhi ma ta sappai netai neta cha!!' I ask what about our local leaders like "MUDEY" and he says 'local ta raksi huncha mama… central is central.'
Who is one to argue with a philosophy like that??
"How many monitors?" I go deeper into politics forgetting all about Basnet and he says "around 32!"… 'Amboooo it is like a Samaj ko Deusi party' I say, and then we suddenly hear a shrill whistle. Now again the military has started their flag march. Shaktiman gadi full of soldiers pass by and shout at us to stay indoors and we like scared chicken run into the safety of my house. Then Jigden says "Tara Gorkha ta daraudaina ni".
Now that the flag march has ended the news slowly starts trickling in and it's all harey and arrey… "kuni ka kuni k bha HAREY" …"Kuni kosle kuni k bhanyo AAREY" and we like headless chicken start believing the same story from umpteenth number of viewpoints.
Suddenly Dalli says "Paisa dinos ta"… whatever little I have left saved – those survivors of demonitisation and GST and bad Banking services will know – I cough up some khudra notes from my jacket and hand it over to her and she along with a bunch of village ladies start moving towards the tallo bato.
"See what I mean when I say our women are empowered".
My day of playing Jasoos has already started. Yesterday Raju came by the adda he is a man as tall as Maruti 800 and is employed as Civic police. Till there was strike Raju was earning handsomely, taking tips from every passing lorry or taxi. But it has been a month since the strike and Raju is "sukkha goji" or Dry pockets". He passes his hello to us and goes into the three fourth ¾ shut shop to borrow some rice and lentils, since Raju is a known face he is lent some stuffs but sugar stocks have finished.
All of a sudden Jigden pulls my elbow and points me towards the medical shop and I look keenly, there is a man carrying a bag on his back and I have hardly seen him, but my wife seems to know him and is laughing and talking balantly with him in full public view. I am enraged. After all, mine is Gorkha blood and it is very hot, almost volcanic in temperature. If looks could kill then the person carrying the bag would have simply vanished into thin air whuffffff….!!!. but then, I start noticing a pattern, it's strange and hypnotic at the same time, its calming almost and numbing… well too many emotions… so let me explain
It's not just my wife who is blatantly laughing and talking and chattering with this bag carrying guy, it's others wives as well, every lady present there seems to be trying her Sunday best to impress this guy. Amboo its like this guy has found this "naag mani' or something.
I pull Jigden's arm and ask him "ko ho"? beneath my breath as if afraid that others might overhear me and laugh at my ignorance at not knowing such a person and then Jigden says "Basnet daju".
Even Jiden's wife Sharmila can be seen openly flirting with this hero of all heroes "Man amongst all men" and then I ask him "k bhako?" and Jigden says "iskus ko munta bechnu lyako"….
That is when the whole calamity of realization hits me… "Shit!! for dinner its isskus ko munta tonight"
There was a time, when people asked me my food preference and I would normally go 'strictly non-veg'
I know it's the curse of the greens… coming to haunt me… it's their revenge.
Writes: Mohammad Sharma
TheDC Editor's Note
This was one of the most read articles from 2017 Gorkhaland agitation days. We are re-posting it, as internet was banned in the hills back then, and many of our readers couldn't enjoy the article.