This article by Koshraj Gurung traces the Paradigm Shift in the socio-political outlook of our Gorkha community.
It was in 1986 when Subash Ghising started the 28 months long violent agitation for a separate state of Gorkhaland after raging war against one of the then strongest Chief Minister of India, Shri Jyoti Basu, and it was there in the minds of many people including the so called intellectuals of the hills, that "the dream of having the separate state of Gorkhland is a distant one and never to be fulfilled."
Dreams unfulfilled
The people, including Subash Ghising, were not sure at that point of time that the Gorkha agitation in Darjeeling Hills would gain such impetus in mainstream Indian politics and that they would be called for dialogue in New Delhi.
It was on 5th April 1986 that Subash Ghisingh declared a series of agitation for the separate state of Gorkhaland at Gitangay Dara of Chowk Bazar where "Do or die" for Gorkhaland was one of the final agenda of the agitation.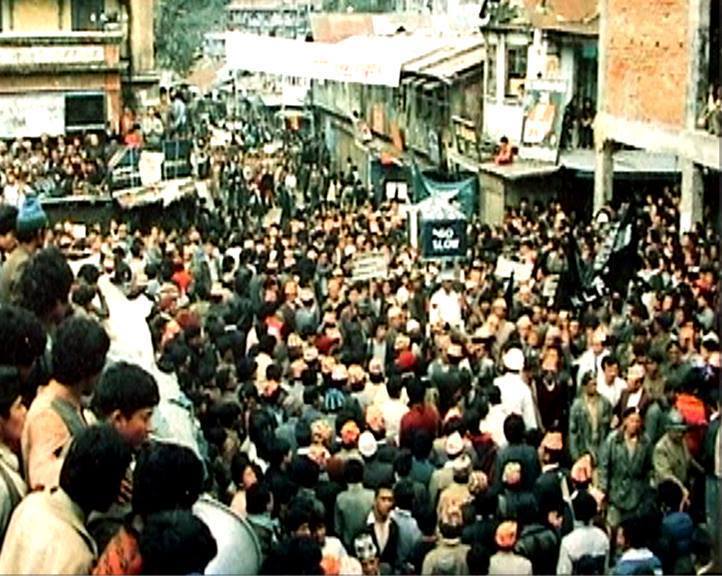 The 72 hours long strike was called in May 1986 followed by the burning of article (7) of Indo Nepal Treaty on 27th July 1986. However, the police atrocities and random police firing on the unarmed agitators who came out to burn the article (7) of Indo Nepal Treaty claimed many lives in Kalimpong and curfew was imposed in Darjeeling Hills.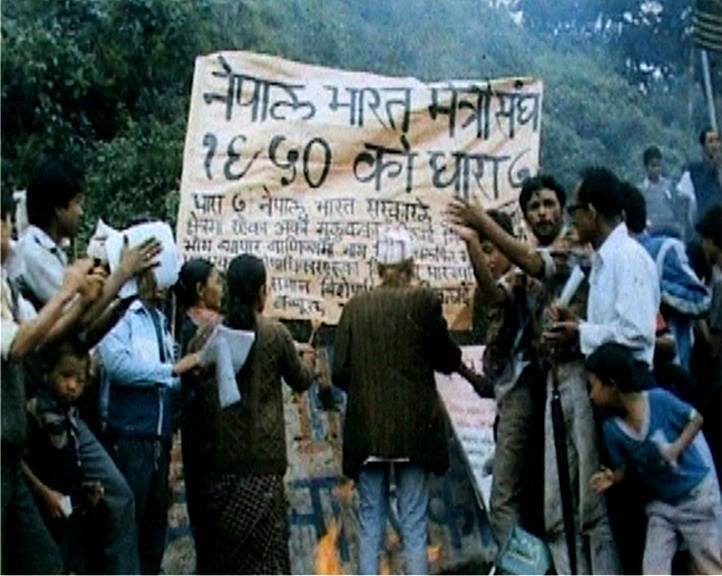 The agitated group was quick to call for an 108 hours strike in Darjeeling against the killing of innocent people. Soon after this, Subash Ghising and his associates went underground and the agitation continued with burning of houses in remote tea gardens and villages of Darjeeling between pro and anti Gokhaland supporters. The ruling CPIM party cadres, who were referred as "MAAKPA," opposed Subash Ghisingh's idea of having separate state of Gorkhaland and this lead to the loss of many lives in Darjeeling hills including the burning of old heritage monuments, buildings, offices of State and Central Governments.
Realising the rampant killing of innocent people and destruction of Government properties and the economy was deeply affected by the agitation. The Government at the Centre led by the then Prime Minister Rajiv Gandhi intervened and convinced the State Government led by Shri Jyoti Basu for a tripartite talk in New Delhi and Subash Ghisingh was called for the dialogue in New Delhi.
With several rounds and series of tripartite talks involving State Government, Central Government and GNLF party led by Subash Ghisingh, and also bilateral talks between State Government and Subash Ghisingh led GNLF party , the idea of formation of Darjeeling Gorkha Hill Council was conceived and if one were to believe the narratives of Subash Ghising, the then Prime Minister Rajiv Gandhi had requested him and his leadership to accept it as an interim arrangement in lieu for a separate state of Gorkhaland.
Many, including Late Nar Bahadur Bhandari, then Chief Minister of Sikkim who played pivotal role in bringing both Central Government and agitated group of Darjeeling Hills for dialogue, believe that the then Prime Minister Rajiv Gandhi was in favour of granting UT status to Darjeeling Hills.
Isolated Gorkhas
The Gorkhas settled in Darjeeling Hills have always felt isolated and alienated from the mainstream of West Bengal polity because of it's geographic location, linguistic and cultural behavior and it's historical facts as it was never part of Bengal till before independence. The demand for formation of a separate administrative set up for Darjeeling was raised as early as in the year 1907 and it came into light from time to time till Independence of India and post independence witnessed many agitations including the one of 1986.
The state of West Bengal tried to woo the Gorkhas by declaring Nepali as the second official language of West Bengal in 1961 after they unsuccessfully declared Bangla as only the official state language and protests outraged in the Hills of Darjeeling against the State Government's unilateral decision.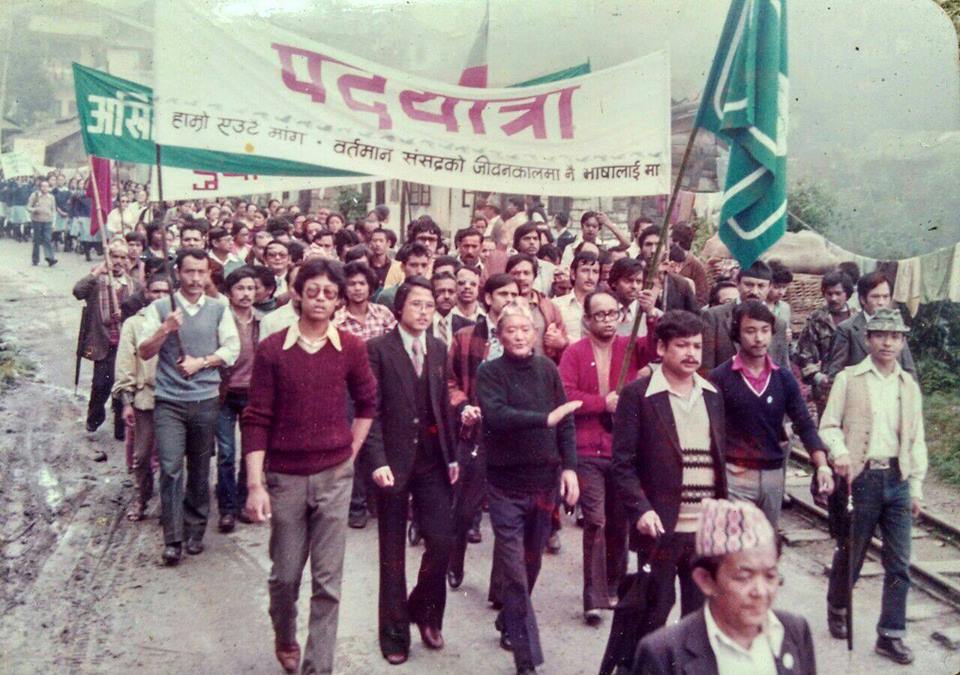 The formation of Hill Affairs Secretariat in 1978 under Chief Minister's dispensation directly with one MoS sitting in Darjeeling during the rule of the Left Front Government, as soon after they came to power in 1977, was another step to ploy the Gorkhas, but nothing could bear the fruits to fulfill the aspiration of Gorkhas even after the formation of proclaimed self ruled and autonomous Darjeeling Gorkha Hill Council to Gorkhaland Territorial Administration.
Paradigm Shift
But after the formation of DGHC with the intervention of then Prime Minister Shri Rajiv Gandhi there is a complete paradigm shift. The people of Darjeeling Hills trust New Delhi to fulfill their aspirations rather than trusting and believing Writers Building or Nabanna in Kolkata.
Whether it is the announcement of Nepali as the Second language in 1961 in the State of West Bengal by Dr. Bidhan Chandra Roy, then Chief Minister of West Bengal, or the formation of Hill Affairs Secretariat or the autonomous Development Council such as DGHC and GTA, it was Bengal Government's appeasement towards agitating Gorkhas who were demanding the self-rule in the Hills of Darjeeling.
Bengal knows very well that one day Darjeeling will be separated from West Bengal, late Madan Tamang used to roar from Gitangay Dara of Chowk Bazar, Darjeeling. It is 100% true that is why Darjeeling is neglected, Darjeeling is devastated, Darjeeling is ignored by ruling Government of West Bengal. The rich forests of Darjeeling were ruined by West Bengal Forest Development Corporations in since early 80s, unplanned high rise buildings were in rise, Darjeeling already was converted into concrete jungle.
The election process of MLA from three hill sub divisions of Darjeeling in West Bengal Assembly election is only construed as people's compulsion with no other choice post formation of DGHC. The elected councilors of DGHC during Subash Ghising's regime were more powerful than the MLA elected to the Bengal Assembly elections.
Out of 294 West Bengal Assembly seats, three MLAs from Darjeeling hills can hardly make any difference nor their voice would be heard and since majority of elected representatives are from one particular community as well as of the same ethnicity, the person either speaking in Nepali/ Hindi/English can hardly make any impact.
"We are treated differently", quoted Tamang Dawa Lama, the Junior Minister served under Jyoti Basu Government and later Rajya Sabha MP who quit CPIM protesting majority members of ruling party Minister and leaders treatment towards Hill people. These were the reasons for the split in ruling CPIM party in Darjeeling in 1996 to form CPRM under ex Lok Sabha and then sitting Rajya Sabha MP Shri RB Rai.
Bengal and the unfulfilled Gorkha aspirations
When the current Chief Minister of West Bengal came to power after dethroning 34 years of Left Front rule in Bengal and tried appeasing Gorkhas by signing GTA Accord immediately after coming to power with lot of assurances including converting Darjeeling into Switzerland with her popular slogan "Pahaad haaschey". She also knew that the formation of GTA was only stop gap arrangement for Gorkhaland agitation that resurfaced in 2007 under the leadership of Bimal Gurung after revolting against his mentor Subash Ghisingh who had accorded the signature for implementation of Sixth schedule in Darjeeling Hills scrapping the DGHC Act in 2005.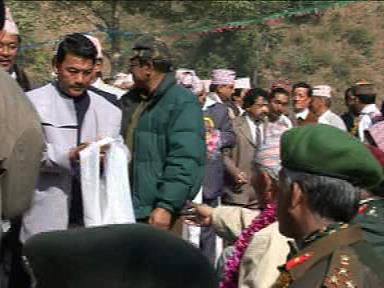 She knew very well that when the people of Darjeeling Hills were not happy with the constitutionally guaranteed to be implemented Sixth schedule in Darjeeling Hills, as their prime objective was the separate state of Gorkhaland, and such set up in past proved to be futile exercises. She wanted to showcase that she was successful in sorting out the long pending issues of Gorkhas by settling them in GTA.
Soon after two years of signing GTA Act and GTA coming into existence, the Gorkhaland agitation resurfaced in 2013 in Darjeeling Hills where one agitator Mangal Singh Rajput self immolated for the cause of Gorkhaland.
   Knowing that Gorkhaland is a very sentimental issue and it cannot be robbed off from the minds of Gorkhas and to divert their focus from main Gorkhaland issue, she started disintegration of Gorkhas by luring them and forming Boards of different castes and communities of Gorkhas and paying hefty amount as grant for the formation of such Boards. This did not go well with the ruling parties of GTA and the conflict of interest started. The Mamata Banerjee Government was not in mood to accept the demand of Gorkhaland and wanted to fight it with tool and nail reminding every time "बंग भंग होबेना" !
The 2017 Municipality Election and forming of Trinamool Congress Board in Mirik after ousting the local outfit who ruled single handedly all Darjeeling Hills including the Panchayats and Municipalities in Hills almost for four decades fuelled the energy to Mamata Banerjee and she became over ambitious started eyeing for TMC party's expansion in Darjeeling Hills by dethroning pro-Gorkhaland parties from Darjeeling.
History repeats itself
The Mamata Banerjee Government repeated the history of 1961 by imposing Bengali as compulsory language in all Schools and Colleges including the Hills. This has caused a huge resentment among the politically fragile and volatile Darjeeling Hills.
To rub salt into the wound, the Bengal cabinet meeting was convened in Darjeeling Hills in the first week of June 2017 and from here the agony began. The Hills were in 104 days indefinite strike. 12 youths laid their lives during police firing. The State Government was not at all keen to sit for the dialogue with agitated political leaders rather wanted to diffuse the situation by empowering Police.
Again this did not go well and more rifts were created between the ruling Government and the public of Darjeeling Hills.
Each and every step of Bengal Government in the pretext of diffusing Darjeeling situation turned to be jeopardized.
The handing over of the GTA by appointing the board of administrators and taking over the development works in Darjeeling Hills to woo the people was also another futile exercise.
The public of Darjeeling Hills have given a befitting reply to the Bengal Government during the recently concluded Parliamentary election by giving a historic mandate to BJP candidate supported by GJMM, GNLF and other regional parties and NGOs. In short, more the State Government involved in hatred politics, more the number of vote shares are increasing into opposition camp, thus leading them into thumping victory.
The people of Darjeeling Hills are too not keen in development work, which the party comes forward with development as their agenda, nor do they want any agency that undertakes the development projects of Darjeeling Hills. There were hardly any takers for the diktats (farmaan) issued by different representatives of development boards working on behest of ruling Governments to vote in favor of the ruling parties of West Bengal.
Permanent political solution
The people of Darjeeling Hills want permanent political solution of Darjeeling Hills it could be either Union Territory or the separate state of Gorkhaland.
Knowing all these, the people of Darjeeling have their only hope on Narendra Modi led BJP Government at the Centre which has absolute majority to take any decision in the interest of it's people who voted them to power. The BJP having their MPs both in Darjeeling District and Dooars (Alipurduar) cannot undermine the aspirations of the Gorkhas settling in Darjeeling Hills, Terai and Dooars this time.
Paradigm Shift – once again
Having hope on the Central Government instead of State Government and the people inclining more towards New Delhi than Kolkata is the paradigm shift. What the MLA of Darjeeling speak in Bengal Assembly is irrelevant to us and people do not find any interest in it, rather than the MP raising Darjeeling issue in Indian Parliament.
The creation of separate state of Gorkhaland, establishment of AIIMS in Darjeeling Hills, Central University in Hills, Granting of Tribal status to 11 left out Gorkhas, inclusion of Darjeeling Hills into North East Council, upgrade of Bagdogra Airport into International Airport, connecting of prestigious Darjeeling mail and other broad gauge train with World Heritage Darjeeling Himalayan Railway upto Sukna or nearby new Railway Station, declaring Darjeeling as Smart city and it's development and planning, building/setting up of satellite Township to de-congest Darjeeling town, inviting investors and creating employment opportunities to the youths thus stopping large no of exodus of youths in search of employments are in the hands of Central Government and comes under the prerogative of the local MP.
Excepting few situations, Darjeeling always witnessed opposite trend as far election of MP is concerned.
Darjeeling hardly elected it's M.P. which was voted to power at the Center but post 2014 elections, it is always in it's favour, but unfortunately nothing was done by the sitting MP of Darjeeling who eventually became a Minister in Modi cabinet.
This time with Raju Bista, a Gorkha and Nepali speaking MP who is often termed as the Blue eyed boy of Prime Minister Narendra Modi and Home Minister Amit Shah winning with the highest margin of votes from West Bengal, the people of Darjeeling has high expectations from him.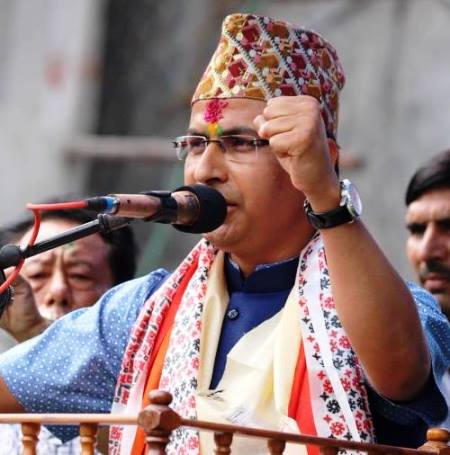 Self-reliance
However, there is a popular Nepali saying "एउटा हुटिट्याउँले स्वर्ग थाम्दैन" and leaving all responsibilities to him and depending only upon one person does not fulfill nor suffice our purposes.
We all know that BJP's organizational strength in Darjeeling District is not so strong and onus lies on important allies of BJP including GJMM, GNLF, CPRM and other affiliates, NGOs, Samajas, Sanstha, our think tank and intellectual bodies to mount pressure to the Central Government by constantly visiting them, reminding them BJP party's manifesto and follow up with different Ministries and Departments at the Centre.
The MP would be serving as facilitator for us but there should be regular follow ups.
If we do not follow up from our end depending only on our MP, the time flies like anything and by the time we realize, it would be too late. We need to learn the lesson from our past experiences as to how the then Tribal Welfare Minister of previous Government gave us the sweet assurances till last hour but nothing moved in right direction and we must blame ourselves for our ineptness.
We also suggest other opposition parties of Hills to raise the issues unitedly instead of involving into mudslinging.
The issues raised by Smt. Shanta Chetri in Rajya Sabha for granting of Tribal status to 11 left out communities of Gorkhas and the shifting of GRD and GRO from Darjeeling to else where is welcoming one and it definitely infuses energy to other colleagues of her who are representing in Lok Sabha.
With all focus shifting to Delhi for the fulfillment of our long standing demands, it is important we work together to strengthen the hands of our elected MP as for us now – " दिल्ली दूर नहीं है" !
[Author: Koshraj Gurung]