Darjeeling has always been a Mecca of Music in the Nepali music world, adding to the long list of artists from our region is Gunjan "Gigga" Lama. Though Rap music took time to dig its roots in Darjeeling hills, today we have exciting new up and coming artists who are looking to establish Brand Darjeeling firmly in the hearts and minds of music lovers. Despite some really talented youngsters who can rap like a pro, we have noticed that there is this otherness about them – they rap about "ghetto" and "thug life", while themselves studying in some of the most prestigious schools in the region.
Gunjan "Gigga" Lama though is different, he wants to talk about our place and our people, and tell our stories through his songs.
Here's his story
Name: Gunjan Tamang 
Ama: Rita Tamang
 Appa: Passang Tamang 
 School(s): St. Robert's and RKSP Darjeeling
 College: Govt College, Darjeeling 
TheDC: Since when have you been interested in music?
Gigga: I started singing when I was very young.
TheDC: How did you get into Rapping?
Gigga: when I was in class 6 at St Robert's my friend started banging desk and I was like rhyming words out using funny rhyme that is how I got into rapping.
I recorded my First song named RHYME TIME in 2014 at Matrics studio I used to upload my songs on Reverbnation and after that I joined YouTube in 2018. I been writing lyrics for past 6 years, I have uploaded more than 25 videos in the past one and half year. I have more than 10 songs on Youtube.
TheDC: What was the reaction from your family? do they support your musical endeavours?
Gigga: My family they were supportive for me not only in school but in music and other co curricular activities.
TheDC: What do you think of the overall rap scene in Darjeeling?
Gigga: Well I think its evolving fast. Also I think, we are all having an impact – for instance, there were many rappers before me but they were not able to carry it forward and they stopped making records and scene was very basic, But I have been putting videos related to my music and other hip-hop activities weekly for the past 1 and half years and slowly people started knowing Darjeeling rappers as I had introduced more than 10 rappers from Darjeeling on my CYPHER TOWN episodes, and I still remember I used to hit 10 views on single day now my music video WELCOME TO DARJEELING just hit 22k In a single day .
I still remember I used to have 82 subscribers on my Youtube channel, but now I am the only rapper from Darjeeling who has 15k + subscribers
Rap scene in Darjeeling is going higher and higher day by day. Now a days there are so many rappers emerging in Darjeeling – making good songs and good music videos .
TheDC: What are/were the challenges you faced, and how did you overcome them?
Gigga: Now we have opened our production house HILLHOP TV (HOME STUDIO)… There were many challenges that I can't even begin to explain…
We used to have no money for recording, and there were no producer of hip-hop beats, no promotion channel, no sponsor, no record label. It was very difficult for us, because recording was expensive and there were only a few people who encouraged me to do more, but I wanted to compose more songs, and then I started to record my own songs on my laptop and then slowly I bought one microphone and gradually I made a home studio.
Though I faced so many problems, I haven't taken it as an excuse to escape from my music, no matter what happened elsewhere, I kept on writing my songs and composing music for them.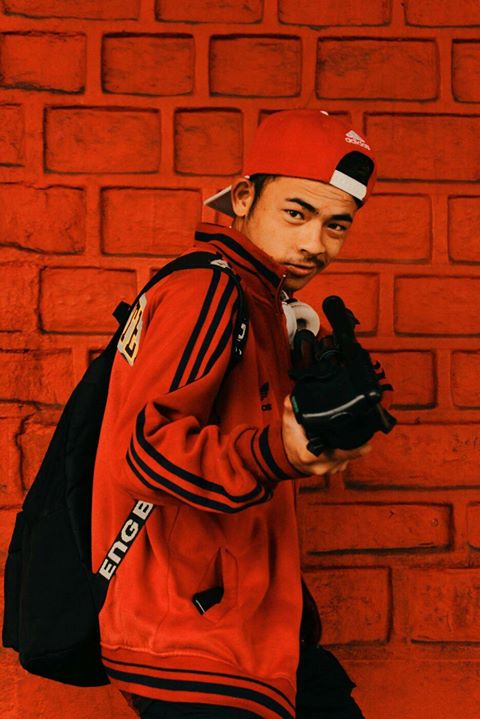 TheDC: Among musicians – Who do you like the most and why?
Gigga: Among Mepali musicians I like Narayan Gopal because his Lyrics are just like river – they flow so smooth, and I also like modern musician such as Sajjan, Sabin Rai, Neetish, Albrotross etc
Among Nepali rappers I like to listining to Yama Buddha, Manas Ghale and MC Flo
Among the western artists, I like blues, BB King is my all time favourite and I love to listen to hip-hop music rappers like NAS Tupck, KRS, Ice Cube, Eminem, Snoop Dogg and many more old School rappers. O like old School hip-hop because it had meaning melody and several rhyme schemes.
TheDC: Where do you see yourself in the next five years?
Gigga: After 5 years I see myself as a successful person who is happy and satisfied with what he is doing.
TheDC: Any suggestions for youngsters who may want to follow on your footsteps.
Gigga: I want to give only one suggestion to all our young stars of Darjeeling – do what you are interested in, don't copy others, just be yourself, don't waste time on unwanted things, start using your time it is more valuable than money
TheDC: Any last words..
Gigga: Thank you so much for spreading my music… I hope people will like my music as long as I keep making it