Having spent half of his life as a drug addict, Bashu Isaiah Rai Lorung from Darjeeling decided after 15-16 years of drug abuse that being clean and sober had become a matter of life and death. So, Rai who was working for H.P Invent, one of the best corporate sector company in the business decided to dedicate his entire life helping those who have gone through the same phase as him.
Today he is an addiction and alcoholism counsellor for a various number of rehab centres situated in Darjeeling and Sikkim as well. Never in his wildest dreams had he thought of becoming a sober counsellor for other drug addicts and alcoholics, but he says it's what he knows best. Looking back to the 15 years that he wasted chasing the high and the endless cycle of euphoria of addiction, he says "It brought me nothing but pain and despair". He has come a long way since then.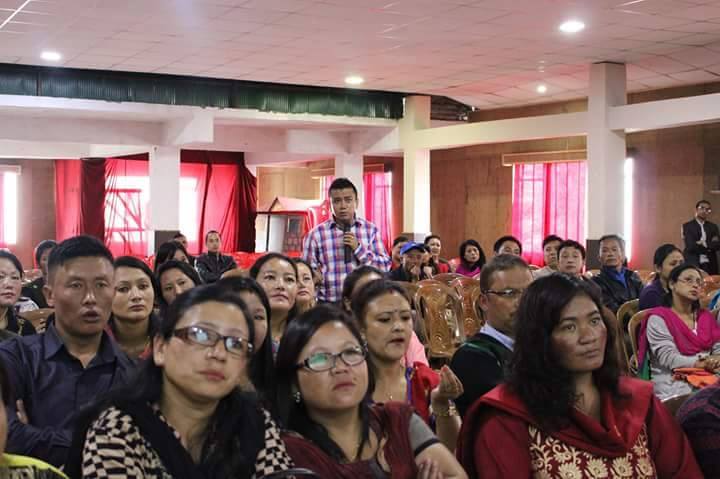 Today he helps other drug addicts overcome what he used to run from. Quitting a job that pays well and opting for volunteering as a sober counsellor was not easy. At first, he was confused but as he stepped into the cycle of recovery he realized that a fat paycheck and a fancy lifestyle will not be sufficient to make him truly happy. He consulted with his family and double-checked his decision until his wife Aruna Rai encouraged him to do what made him truly happy.
He knew what made an addict drift towards destruction and that's why he wanted to help those people so badly. He was one of them and he knew exactly how their minds worked and functioned. He believed in "ONE ADDICT HELPING ANOTHER TO WALK INTO RECOVERY" and he firmly believed in the gift that he had which was to make them and their family understand that addiction and alcoholism is a disease and it can be arrested and recovery is possible.
This is how he got into helping people overcome their addiction and alcoholism. He holds family meetings and counsels them to act wisely and patiently. Many of his clients enter recovery but some of them relapse too. But Rai being a patient man does not give up on them. He talks to them until they have considered all their options and pushes them to recovery.
Apart from being a counsellor Rai also has an online project through Facebook called "PROJECT REACHING OUT". The project aims at making people understand addiction and alcoholism better and helps them by giving online counselling and posting important tools of recovery and techniques every day. Rai says "I do this because one of the real reasons why young or old people fall victims to this dreadful and fatal disease is ignorance. People lack the basic understanding and knowledge of addiction and alcoholism".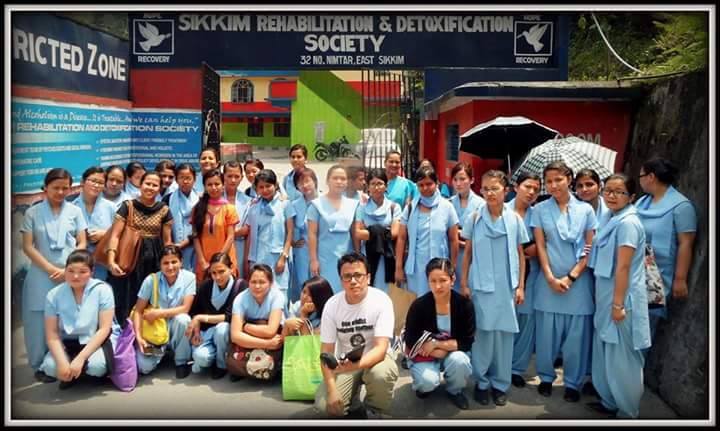 He intends to break the stigma and misconception that is associated with addiction. He wants people to know that this is a family disease and eventually every family member has a part to play in it directly or indirectly. Currently, he helps out as a volunteer visiting counsellor at "Samarpan Rehab Center" in Bijanbari, Darjeeling.
Bashu Rai lives in Darjeeling and works as a counsellor for addiction and alcoholism at a various rehabilitation centre. Having worked in H.P Invent, Rai quit his job to a full-time sober counsellor in order to help those who are suffering from alcoholism and substance abuse. He also has a Facebook page dedicated to the campaign where he posts every day and gives online help to those in need of guidance and counselling to tackle drug abuse. He can be reached out on Facebook and can be contacted through his page "PROJECT REACHING OUT".
You can reach out to him at Facebook or contact him at +91-9635163007/ 9609964664.
Writes: Palzor Bhutia