Thanks to one of our readers Ashmita, we are able to bring her story of Tsheten Dukpa Limbu, based in far away in Hong Kong whose her online VideoBlogs about local Darjeeling cuisines is starting to create a wave world over. Her channel has been viewed over 7 million times, and her recipes are so typically Darjeelingey that you will start drooling over them, even before the dish is cooked. We did a short interview with her.
Ama: Purna Dukpa

Baba: Late Sangay Dukpa

School: Kalimpong Girl's High Higher Secondary School
TheDC: So tell us something about your journey, what got you interested in cooking?
Tsheten: Actually, I was interested in cooking from the very young age. I used to help my mother to cook. At that time I used to dream about cooking foods like hers, and my dad was in WB Police, he used to come home like once a month, but when he came he had so many jholas (bags) full of groceries. That day used to be our feast day. He cooked food for us. He used to prepare everything by himself, from cutting veggies to grinding masalas in stone pestle.
So, I can say proudly that my mom and dad inspired me.
TheDC: Is your family supportive of your cooking adventures?
Tsheten: Yes, they are. Especially I would like to thank my husband and son because I was not able to spend time with them in some of my day off due to video shooting, editing and doing voice overs. I have 2 days off per week and work like 11-hrs per day and in those days I spend my time in my kitchen to shoot videos and prepare my recipes.
TheDC: What was the point in life, where you felt confident enough of making food Videoblogs?
Tsheten: For this, I am very grateful to one of my friends. Whenever I invited her in my house, she always encouraged me to create YouTube channel. Sometimes when I used to watch YouTube and search for the local food recipes from Darjeeling, there was no one.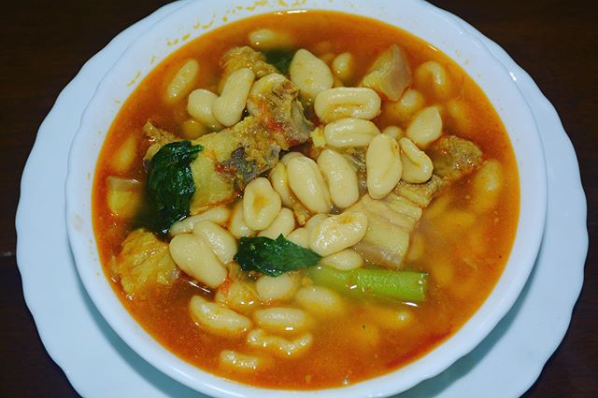 So, I thought, why not give it a try because nowadays our new generation is always attracted towards fast foods, which is totally not good for our health.
TheDC: How has the responses been so far?
Tseten: The responses are very very good so far. I never thought that my channel would grow so fast like this. Now I have started to make requested recipes and I am glad they always request me about our local food recipes.
TheDC: What were the difficulties you faced and how did you overcome them?
The first difficult thing for me was to edit my videos because when I started my channel, I used to upload randomly shot videos. I didn't have any ideas about recipe video shooting techniques. Once my sister told me, why don't you focus on the recipes rather than showing your face? So, I started learning to do videos editing focusing on recipes.
Language problem because the accents Indian Nepalese have has vast difference from Nepalese from Nepal. So, I have received many comments (some of them are very bad) about the language. Sometime they made me frustrated, especially because of those rude comments. But at the end I took theses positively, hence I have been improving myself a lot then before.
TheDC: What advice would you give others who may want to follow up in your shoes?
Tsheten: Becoming a content creator is not easy, but is not impossible also. No one is born perfect, practice and hard workers the key to reach your destiny.
Have a clear vision of what you want to do. In my opinion if you have video editing knowledge then it will be easier in your vlogging journey
Our Darjeeling foods content various nutrients, we use various herbs while cooking which can be of medical purposes, and most importantly we have unique dishes according to different cultures. So we need to preserve theses and let the world know about our cuisine.
Lastly coming from a small town to a luxurious city like Hong Kong even in my busy life, I have tried my best to represent our local Darjeeling food.
So please support my small effort and feel free to contact me if you want to know more.
We wish Tsheten GOOD LUCK in her endeavours, and hope that someday we will get to taste her food in her own restaurant.
You can watch more from her, here: https://www.youtube.com/c/TshetenDukpa/videos