This past week, the grand oath taking ceremony by Prime Minister Narendra Modi and his Cabinet kept the nation guessing about the list of ministers until the last moment. The ceremony held at the Rashtrapati Bhavan was attended by leaders, representatives, and government across the world. Meanwhile, in the opposition camps, parties were undecided whether or not to join the ceremony with Mamata Banerjee dropping out at the last moment. Here are my top picks for the week.
30th May: The Grand Swearing in but Mamata has a bad day
The capital was in the grip of a heat wave when but eight and half thousand guests gathered for the outdoor ceremony of the swearing in of India's fourteenth Prime Minister Narendra Modi and his cabinet. Notable invitees were the families of BJP workers killed in poll violence and 2017 Gorkhaland martyrs from Darjeeling.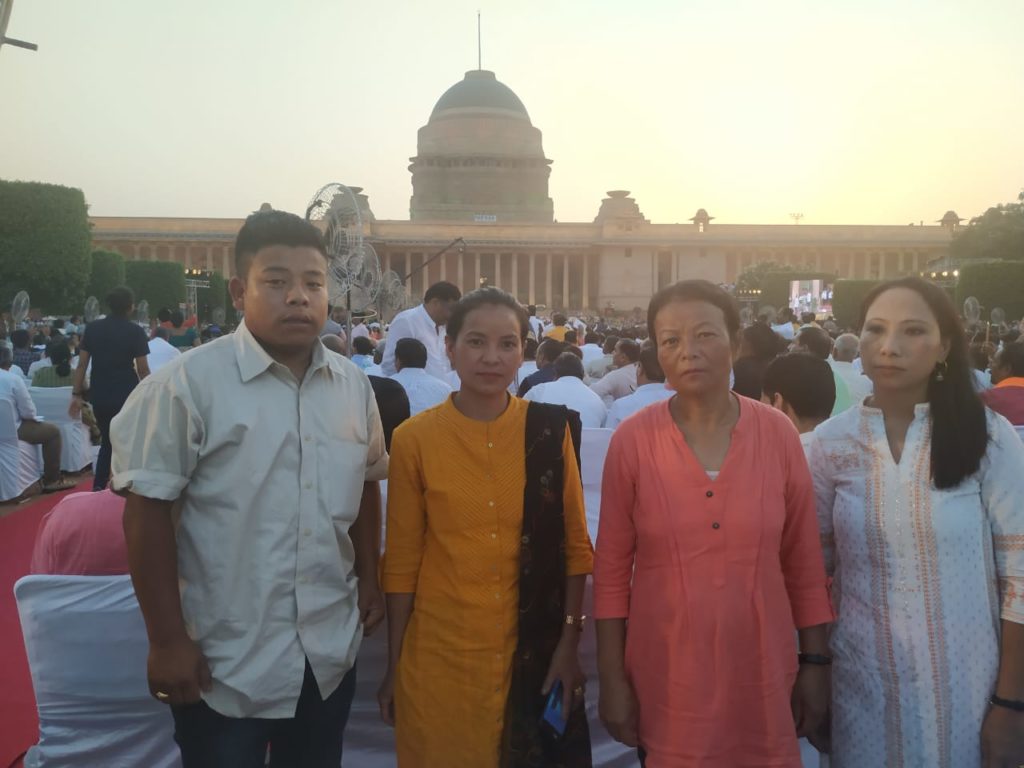 Two invitees who attended gracefully were Rahul and Sonia Gandhi. Two missing notables were Pakistan PM Imran Khan and WB CM Mamata Banerjee.
The former was not invited and the latter refused to accept the invitation, not that anyone missed her.
On the contrary, she had a bad day in Kolkata, expending her anger on men shouting "Jai Sri Ram" by getting out of her car to say that she will "not tolerate them…they are criminals…will skin them alive… outsiders, not Bengal local people" and asked her security to note down their names and details. Seven have been detained for shouting "Jai Shri Ram".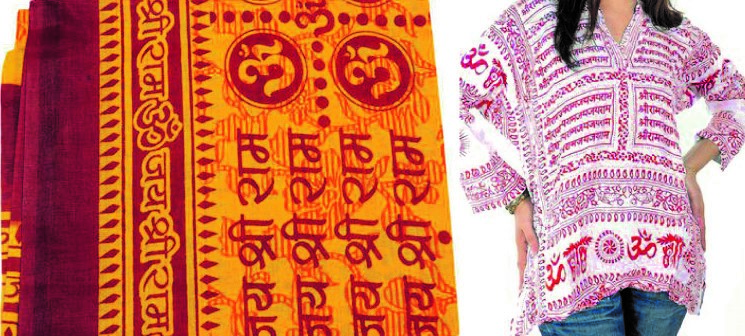 Her behaviour noted as parochial and paranoid made national headlines. She would have been better off in Delhi for a break.
Shashi Tharoor probable replacement to Rahul Gandhi as Congress Chief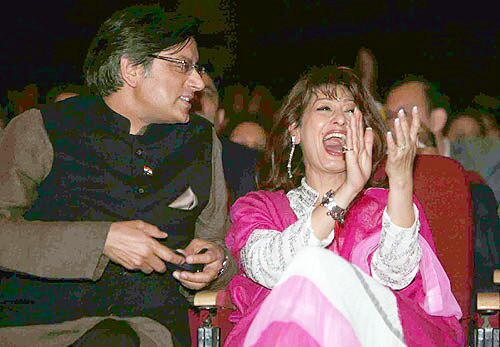 Rahul Gandhi has offered his resignation as Congress Chief. It is not easy to be the flag-bearer of family heritage and party connected prominently with India's Independence, the first and two consequent Prime Ministers of India, of which the latter two (grandmother and father were assassinated). Rahul did try hard but could not match up. In fact, the family connection proved to be an unfortunate tag for Rahul as the names of late Nehru and late Rajeev faced criticism in response to his Chowkidar chor hai campaign. But the big question is who outside the family can replace Rahul. The name being talked is Shashi Tharoor.
With eighteen books to his credit, Shashi Tharoor has the academic pedigree of St Xavier's Calcutta, St Stephens Delhi and the Tuft University (PhD in Internal relations and affairs) where he received the best student prize. His gift for eloquent English speech and amicable personality helped him shine during 2002-2007 as the Under Secretary-General of the United Nation for Communication and Public Information. He resigned from the UN on finishing second to Ban-ki-Moon for the post of the UN Secretary General. Tharoor then returned to India, joined the Congress Party and decided to try his skills in Indian politics.
In 2015, he received praise at the Oxford Union Debate by asking Britain to return the money they took from India during its 200 years of colonial rule. In that speech, he began with " I was going to assure you that I belong to the Henry VIII School of public speaking-that as Henry VIII said to his wives 'I shall not keep you long'. Uncanny, because before that in 2014, his wife of three years, Sunanda Pushkar died a mysterious death and Tharoor is still a suspect.
He also makes controversial statements. They range from his willingness to travel 'cattle class' out of solidarity to all our holy cows, to offending 2017 Miss World Manushi Chillar with his 'chillar' (referring to small change) comment. At JNU in 2016 he also compared Kanhaiya Kumar to Bhagat Singh. In 2018 he also said that "India will become a Hindu Pakistan if the BJP wins the election''. He also offended the North-easterners by mocking PM Modi for wearing the 'hilarious Naga headdress with feathers'. In other words his British humour is totally out of sync with the aam janta but he tends to blabber on.
No, sorry, Shashi Tharoor has a great curriculum vitae but I think not for Congress Chief.
Congratulations to Anurag Thakur
The only Minister of state-appointed from Himachal Pradesh, we fondly remember Anurag Thakur when kindly consented to be the Chief Guest at the opening of the Exhibition on the 'History and culture of Himachal Gorkhas' at the Kangra Museum of Art, co-hosted by the Department Language and Culture, HP government.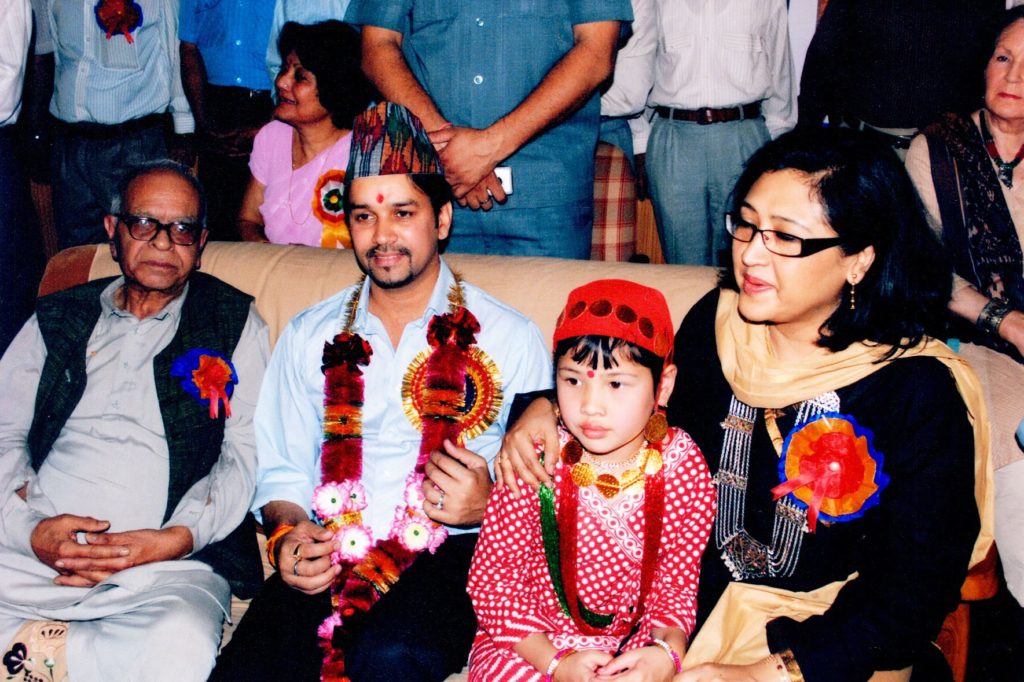 He gave a wonderful speech on the Gorkha community. Teams from Darjeeling, Dehradun and Bakloh attended the two weeks long event. The event also received raving reviews from the media with headlines such as 'Gorkha ka Himachal main 200 saal ka Sunhara itihass' (200 years Golden history of Gorkhas in Himachal).