This past week was an eventful interesting week, but the three who deserve special mention are Modi, Moon Moon and Malini [Hema]. In their own way, they define how sharp, and how outrageously weird Indian politics can get. Here's my pick of the week.
Modi, the matador of the 2019 Citizen Bill
Taking a strong stand against illegal infiltrators, PM Modi literally caught the bull by its horns by bringing up the controversial Citizenship Amendment Bill. Same was done by BJP President Amit Shah in Kalimpong.
Every issue has a history. In 1947, the Partition was executed with a one-point agenda-creating a separate Islamic Republic for Muslims. The entire Punjab region in the northwest was divided between India and Pakistan–leading to polarisation of non-Muslims and Muslims. The same exercise divided Bengal into West Bengal and East Pakistan. While the northern border turned into a turbulent LOC, the Eastern side went on to a war in 1971 with East Pakistan emerging as Bangladesh – an independent Muslim nation. Contrary to the Indian northwest border infiltrated by mostly terrorists, the eastern border has been crossed by millions of Bangladeshi refugees.
According to Modi, after Pakistan was formed in the name of Islam, non-Muslims were persecuted to leave their homes and take shelter in India.
He is right on that front, as countless people had to leave their homes, not only from the country-side, but even from cities like Rawalpindi, Peshawar and Lahore, and move penniless to India undergoing a harrowing journey through looters and rioters.
Modi further assured that the sentiments of the Assamese people would be taken care of before introducing the Bill so that no one is hurt.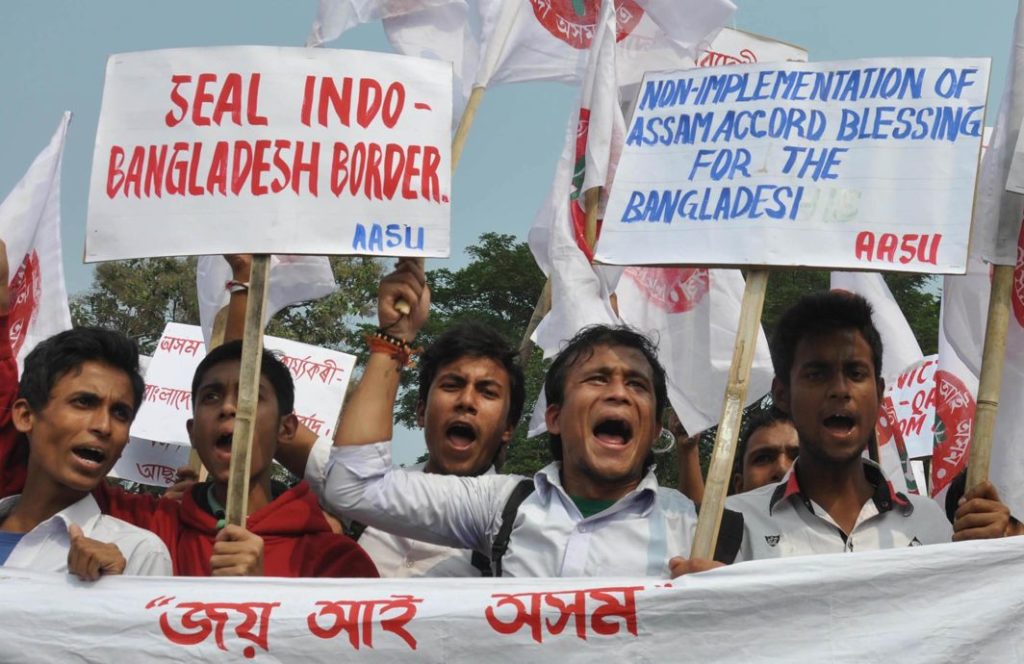 Just a reminder to readers, the Citizen Bill 2019 applies to citizens from Bangladesh, Pakistan and Afghanistan (all Islamic nations) who had to leave because of religious persecution post 1971. They include Hindus, Sikhs, Jains, Parsis and Christians who entered India before December 31, 2014.
Modi's thrust on the NRC and now the Citizenship Amendment Bill has been opposed vehemently by Didi B, with a quote as reported "Who are they (BJP) to decide…they excluded Gorkhas, Muslims, Bengalis, Hindus, Biharis…" Earlier when the bill was published in July last year, she had raised a hue and cry accusing BJP of being "anti-Bengali". Wish her statements made more sense than mere fits of rebellion, sometimes off-track.
Double Moon in Asansol
Tollywood actress and TMC MP, Mun-Mun Sen (Sorry Moon Moon) has been shifted from Bankura to Asansol to pitch her might against BJP's Babul Supriyo. The lady believes that she can repeat her performance of the 2014 elections when she grandly defeated the nine-time Left MP Basudev Acharjee. But sadly after the confidence showed by Bankura voters, Moon Moon's performance there has been as poor as her film career. She did little work for the district and rarely visited too.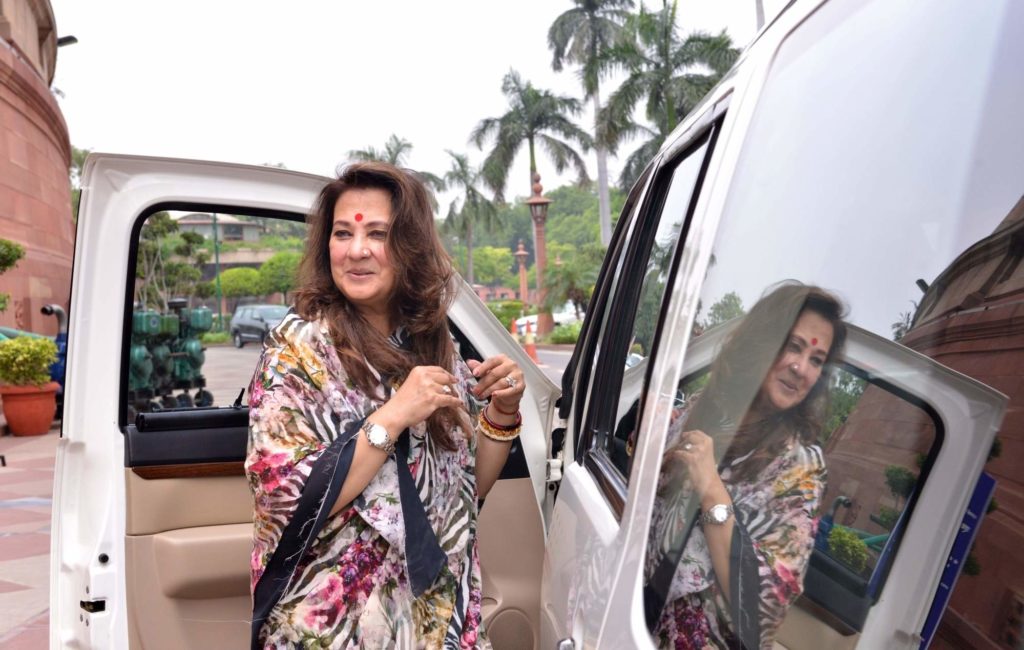 Her plans for Asansol include planting a lot of trees to curb the pollution. She will need to get more scientific than that to tackle the seriousness of industrial pollution. Besides, Moon Moon, your trees would need fifteen years or more to grow big enough to purify the air.  
Fruits for monkeys in Mathura
BJP candidate Bollywood actress Hema Malini has an idea to curb the monkey menace in Mathura-Brindavan. Anyone who has visited the birthplace and childhood home of Lord Krishna would be familiar with the abundance of simians. I had my spectacles whisked off my face by one, who then sat atop a tall building chewing the handle of my second eyes. Thereafter, a man came by and offered some fruits to it. The creature swung down a la Tarzan-style, dropped my specs, picked up the fruit and went back to his perch. Of course, the man who saved my eyes was handsomely rewarded.
I had a sneaky feeling that the man had trained the creature and the two had an act going. 
Now hear this, Hemaji's solution to the problem is to offer fruits to the monkeys not Frootis and samosas! Arrey Hemaji, even if we offer fruits, the monkeys will still continue to stalk and snatch.

Radhey, Radhey!