This past week, India has given a resounding victory to Modi's party BJP with over MP 300 seats going in favor of the party. In Darjeeling too, the landslide victory of BJP candidates Raju Bista and Neeraj Zimba is symbolic of how strongly the nation stands behind our Prime Minister Narendra. Winds of change that is sweeping through the nation also swept away TMC and its proxies in West Bengal, particularly in Darjeeling Hills. Here are my top picks for the week.
Elections 2019: The Saffron Tide
The re-emergence of a Hindu-inclined Party seems to be worrying many people. After 330 odd years of Mughal rule followed by 200 years of British rule, i.e., almost 500 odd years of foreign rule– Indian ideology (including from religions born in India like Hinduism, Jainism, Buddhism) is starting to find its roots. Post-1947, the constitution has stressed on the eradication of Indian cultural norms such as caste-systems, untouchability, etc. Though still a long way to go we have seen drastic changes within a generation of households.
During the Modi government, big-time thriving fraud Babas like Asaram and Ram Rahim have been locked up in jail. Hinduism is rediscovering its essence and why not? It is considered to be the oldest religion in the world with great scientific factors and beneficial knowledge. It is indeed the revival of the god-fearing desi Indian carrying centuries-long culture in their heart. In Karnataka where BJP has won, non-Hindus feel threatened. Wonder why? In the south, there is a multitude of grand new churches built all over the urban and rural belts, indicating immense missionary wealth and presence. New minarets signifying mosques can also be seen soaring over city and rural landscapes. Let all stop worrying about communal divides and allow Modi to bring economic and social development to the nation.
Modi: The Unifier-In-Chief
Modi has proved again that a leader has to possess a very strong personality radiating strength, trust, and wisdom. The last charismatic and crowd-puller PM India had was Indira Gandhi. None after her, till Modi came along. Modi's drive against the 'dirty' Indian sanitation has been tremendous. I am not discussing his economic, foreign policies but what matters most for the lower middle-class people bordering between poverty and survival. There are public toilets built at convenient spots. People are into toilets, roads, cooking gas subsidies and bank accounts. Every citizen is more or less counted for with Aadhar cards. I see illiterates displaying good common sense, if not better than their educated counterparts. I see Muslims integrating more into the general society and hopefully acceptance and unity will encompass the country unless hardliners still insist on making noise to draw attention. We hill people know that racism based on our physical features is more real in India than religious discrimination which is mostly politically created.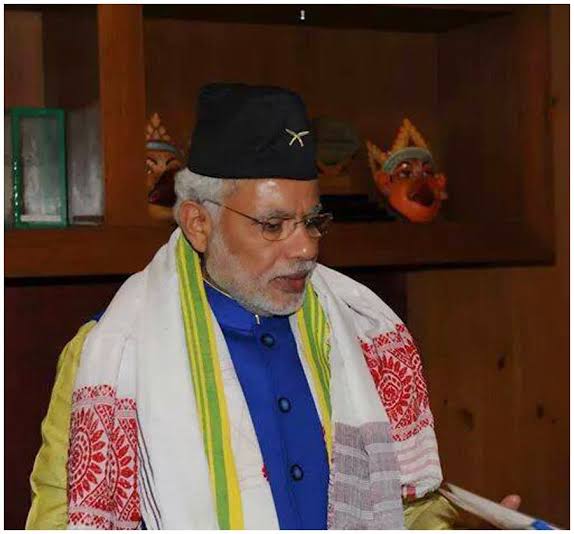 Raju Bista, Neeraj Zimba and John Barla get ready for a hard exercise
It has been proved beyond doubt that Bimal Gurung's strategy of aligning with BJP has paid dividends. The people of Darjeeling Hills, Dooars, Jalpaiguri have spoken. Only BJP. It was not the time for regional parties. Sorry that some candidates lost their money with poor votes. But they had no chance from day one.

Having said that Raju bhaiya, Neerajjiu, and Barlaji have to focus hard on sorting out the citizenship of the Nepali-speaking people of their constituencies, as the NRC will be upon them sooner or later. Many people do not have valid documents amongst a host of other problems. If they come up with a successful module, it will also benefit those in the North and Northeast. Let this be an exercise to be taken up immediately.
Pawan Chamling
The Sikkim Kranti Morcha has finally deposed the longest reigning Chief Minister of Sikkim. Mr. Chamling had good innings especially with his eco-friendly policies, but a quarter of century rule can become stifling for the people like a monarchy.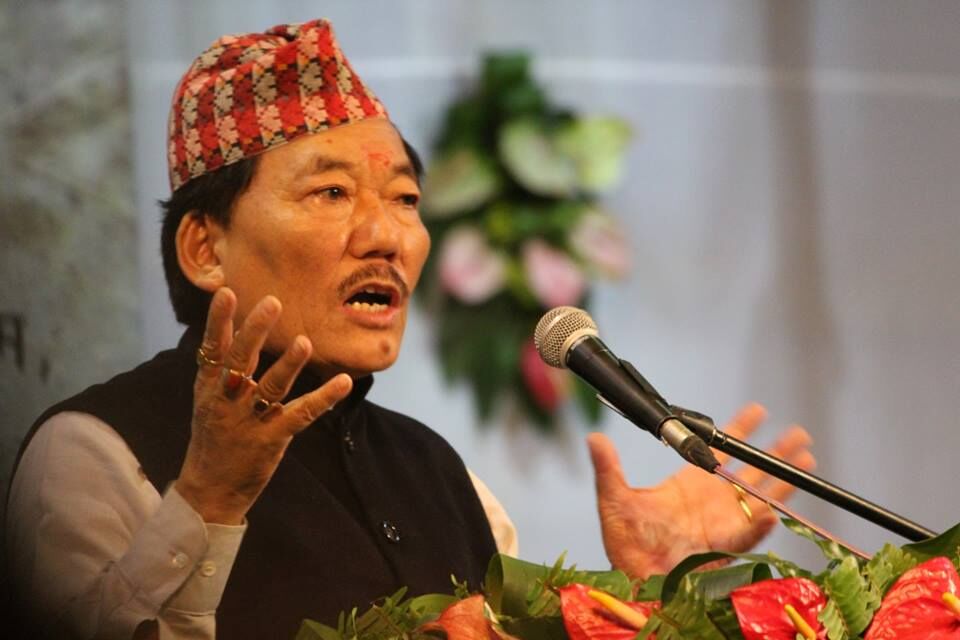 The Sanjay Gandhi family holds on
The families of late brothers Rajeev Gandhi and Sanjay Gandhi are estranged. Sanjay's wife Maneka Gandhi who is staunchly BJP, won from Sultanpur, UP and son Varun Gandhi, also BJP, won from Pilbhit, UP. Congress is not their home. Rajeev's son Rahul Gandhi (Congress President) won from Wayanad, Kerala and lost badly from the family bastion of Amethi. His unimpressive companions Jyotiraditya Scindia and Raj Babbar also lost. Rahul, who looked cheerful at his press conference, faces serious questioning on his leadership ability from the party. Everyone knew that for a long time. But Kerala loves him so he will have some work to do there. His sister Priyanka (Congress General Secretary) representing the Gandhi-Vadra family branch flopped like a box office failure.
Mamata Banerjee's swan song
It felt sort of eerie when the morning of 23 May broadcasted a video of Mamata playing Rabindra Sangeet on her Casio, like Emperor Nero playing his fiddle as Rome burnt in front of him. The rest of the day proved just that as 18 out 42 of WB seats were taken by BJP from right under her nose. Just a few more seats and TMC would have toppled. Apart from Amit Shah's brilliant strategy in Bengal what went against Mamata was that people felt her rule was reminiscent of the Left style and her personality offensively aggressive. Some Bengalis believed she was great for the way she squashed the 2017 agitation in Darjeeling. That was suppression in an undemocratic manner. Mamata is a strong leader but surely she has to rethink. But can she change?
PS. The end for the Red. Hope it brings the Maoist rebels onto peace track.