Women's Libber Germaine Greer in India
Germaine Greer, the noteworthy voice of Women Liberation in India brought back memories of the sixties-seventies when the feminist liberation movement was its height. Australian Germaine Greer (now 80 year old) and American Gloria Steinem (now 84 year old) were the leading women's libber firebrands. These ladies in their youth did more kicking for women power than many of us ever did in our time.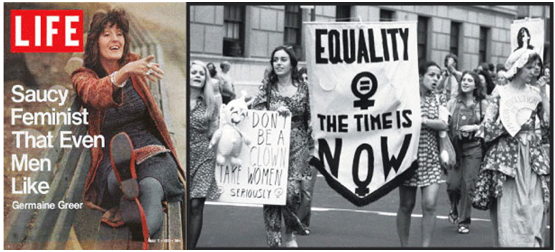 In 1968, when libbers burnt bras in protest, it became the image of modern feminism. In the book 'The Amazing Journey of American Women from 1960 to the Present', another libber Lindsy Van Gelder of that era, wrote " I shudder to think that will be my epitaph—'she invented bra burning.' " Germaine Greer, belonging to the second feminist movement of late 20th century, wrote a controversial book 'The female eunuch', amongst many others.
At a party in her young days, her drunken husband told her that he could have any woman in the room, to which Greer replied "Except me" and walked out on him forever. She told women not to turn fearful and dependent.
Here in India to visit Literature Festivals, Greer in an interview with Swati Mathur, said "When they say we have three women on every board of directors, they are not going to be the women who made it rough for the corporation. They are going to be the women who toed the line and allowed all the liberties to all the right people." She also mentioned, "…We have never tried to make women's lives easier: And that's because women do not complain enough. I think women ought to complain more."
What about Blanket?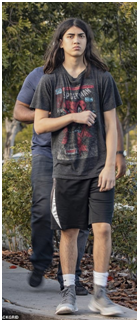 Early this month, HBO aired a documentary called 'Leaving Neverland' showcasing 'King of Pop' Michael Jackson's life. What hit the ceiling were are in-depth interviews with two allegedly child molestation victims–James Safechuck (now 40 years old) and Wade Robson (now 36). Way back in the eighties, the two as children encouraged by ambitious parents, had lived with Jackson. Now they say that he had sexually abused them. The duo's shocking details have precipitated into a major sensation with shows and rows still going on. Now was Michael's celebrity status used to highlight the issue of paedophilia?
Celebrity Talk show hostess Oprah Winfrey ought to do a show with the Australian Cardinal George Pell sentenced guilty on 13 March for molesting two 13-year-old choirboys in the 1990s.
Michael is no more there to defend the allegations, but his daughter Paris and especially 17 years old son Blanket are reported to be seriously affected. Blanket was only seven years old when his father died. Since then he lived a guarded life in custody of grandmother Katherine Jackson. Rarely seen except occasionally in bookshops buying books, the boy faced bullying in school even over his name, which he decided to change to Bigi. With all the ugly post-mortem going on about his father, Blanket, as reported by his co-guardian TJ Jackson, is devastated and stopped talking.
Skeletons galore
For those who love history, a skeleton measuring six feet long and about 5,000 years old corresponding to the Harappan civilisation era, has been found by archaeologists near Kutch in Gujarat. It was within a massive burial site with more than 250 graves of which 26 have been excavated. Pottery vessels, rock blocks found have excited the team to knowledge of techniques and raw materials used during that era.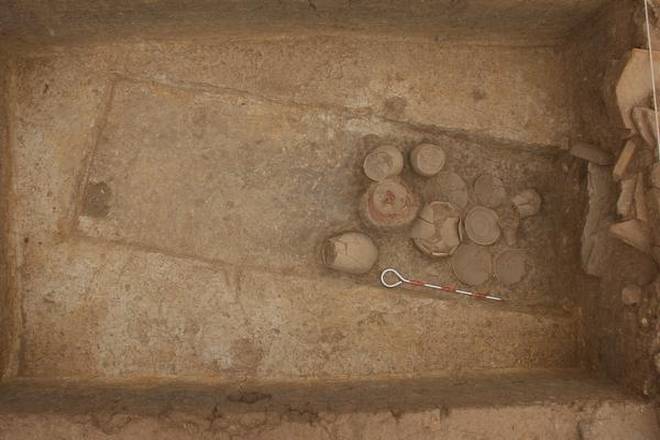 The skeleton meanwhile has been taken to the Kerala University for study. Anyone interested in a career in archaeology might find it useful to learn of the PG Diploma course in archaeology at the newly opened, Pandit Deen Dayal Upadhyaya Institute of Archaeology of ASI under Ministry of Culture recently inaugurated in Greater Noida. Check it out.
Didi B's spring collection – 'Political Love'
When did the Trinamool logo sprout a second leaf bud? I thought it had one. Sorry I was not on track. The six leaves and the Lotus are out to chomp either out in the forthcoming general elections. Chief gardener Didi B is busy with her potting, weeding and planting. MPs being dropped, novices and women brought in. Didi B has selected a special GJMM-TMC backed hybrid she calls 'Bhoomiputra'–Shri Amar Singh Rai to stand as TMC candidate from Darjeeling. If rumors are to be believed, apparently it's a case of Mamata's new found 'political love'.
It is not clear what the soft-spoken, but obviously very ambitious educationist Shri Rai will deliver regarding 'Gorkha identity'. Would like him to elaborate on his 'son-of-soil' tag and what it means for the Nepali-speaking people of India.