Mirik —A group of four Radio Journalists (RJ) of Radio Salesian 90.8 FM hit the road in search of first time voters under the leadership of Program Director RJ Samir' and Senior RJ Rj Sagar, RJ Dikshit and RJ Moses.
The team's first destination Last Monday (1st April) was Ambootia Tea Estate via Singel Tea Estate. In both the places the RJs interviewed young people and plantation workers.
At Ambootia the RJs received heartwarming welcome with khadas and a huge crowd of Radio Salesian listeners. The RJs also performed the Radio Salesian voter awareness song entitled 'Ensure Your Vote' in Nepali.
"The main motive was to spread awareness to the youth and the first time voters of the area on the importance of exercising their franchise," said RJ Samir.
On the second day, 3rd April Wednesday, the RJ Team started off from Sukhia Pokhari, and moved on to Pokhriabong, Rangbhang, Sangma,Tharbu LD Mirik, Murmah to Mirikbusty, and Duptin No.10.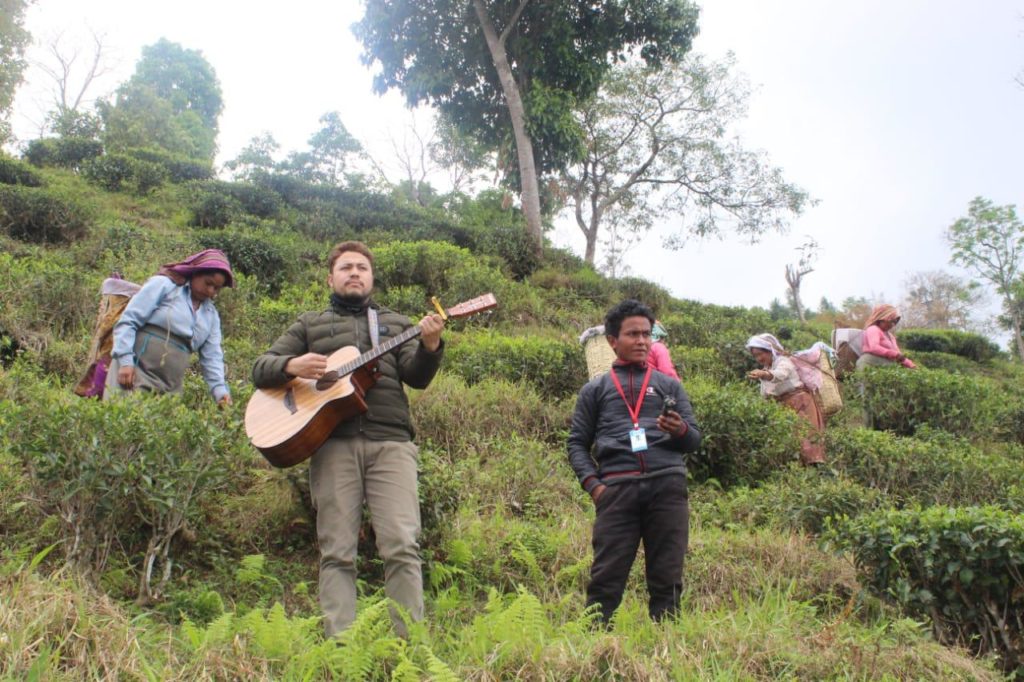 Everywhere the RJs were welcomed by the villagers and the Radio Salesian regular listeners. The team was also welcomed with khadas and were shown overwhelming hospitality by Hospital Dara Graam Sudar Samiti members.
RJ Sagar interviewed the people while RJ Dikshit and RJ Moses spoke to young people and women on the importance of voting.
Local Radio Salesian Volunteer RJ Bishnu Kumar Baraily facilitated the meetings.
The RJ Team were hosted for lunch at Mrs Youmit Lepcha's house. Youmit Lepcha is a Radio Salesian fan and has always been a regular listener.
"After my late husband Mr. Lepcha's death, I had gone into depression and after that I lost hope but when I started to listen to Radio Salesian I started to get out of it," Mrs Lepcha confessed.
The programs made during the trip are already on air and will continue every alternative day till 17th of April, during the super hit live show Naulo Bihani (8 am to 11 am) and Samarpan (1pm to 3 pm).
Writes: Puravi Gurung