We are very proud to share Rebesh Pradhan from Siliguri who won a Gold medal in the recently organised 58th IBFF Mr India Body Building and Fitness Competition.
TheDC sat for a short interview with Rebesh Pradhan, which we gladly share with you all.
Name: Rebesh Pradhan
Age: 24 Years
Aama: Rita Pradhan
Baba: Bharat Pradhan
School: Albet Academy
TheDC – Since when are you into bodybuilding?
Rebesh – I am into bodybuilding since 2011.
TheDC – What motivated you to get into bodybuilding?
Rebesh – I was skinny before I went into bodybuilding. I only weighed around 45 kgs and was unable to gain weight. It was the main reason I got into bodybuilding.
TheDC – What is your biggest inspiration?
Rebesh – My senior bodybuilders and my family are my biggest inspiration.
TheDC – Did your parents support you with your decision to pursue bodybuilding as a career?
Rebesh – Yes. They supported me throughout my journey as a bodybuilder. It wouldn't have been possible without my family – mom, dad and sister. However, my mom deserves a special mention. She knows everything about my diet and you can consider her to be my nutritionist.
TheDC – What was the title that you recently won? Tell us about your experience.
Rebesh – It was the 58th IBFF Mr India National Bodybuilding and Fitness Competition held at Pune in 23rd and 24th March. It was an awesome experience. It felt really good to be among all the experienced bodybuilders around the country, and then see my hard work prove a worth.
TheDC – Tell us about your journey with bodybuilding.
Rebesh – Initially it was very difficult for me, as it is for everyone else. I failed to get any placement for 2 years. But it only motivated me to work harder. Eventually, I started participating in contests, and everything else is just a story.
TheDC – What are your future plans?
Rebesh – Well, I am going to stay into bodybuilding for sure. Besides, I dream of participating in International Competitions like Arnold Classic Asia and Dream Mr Olympia and hopefully win medals.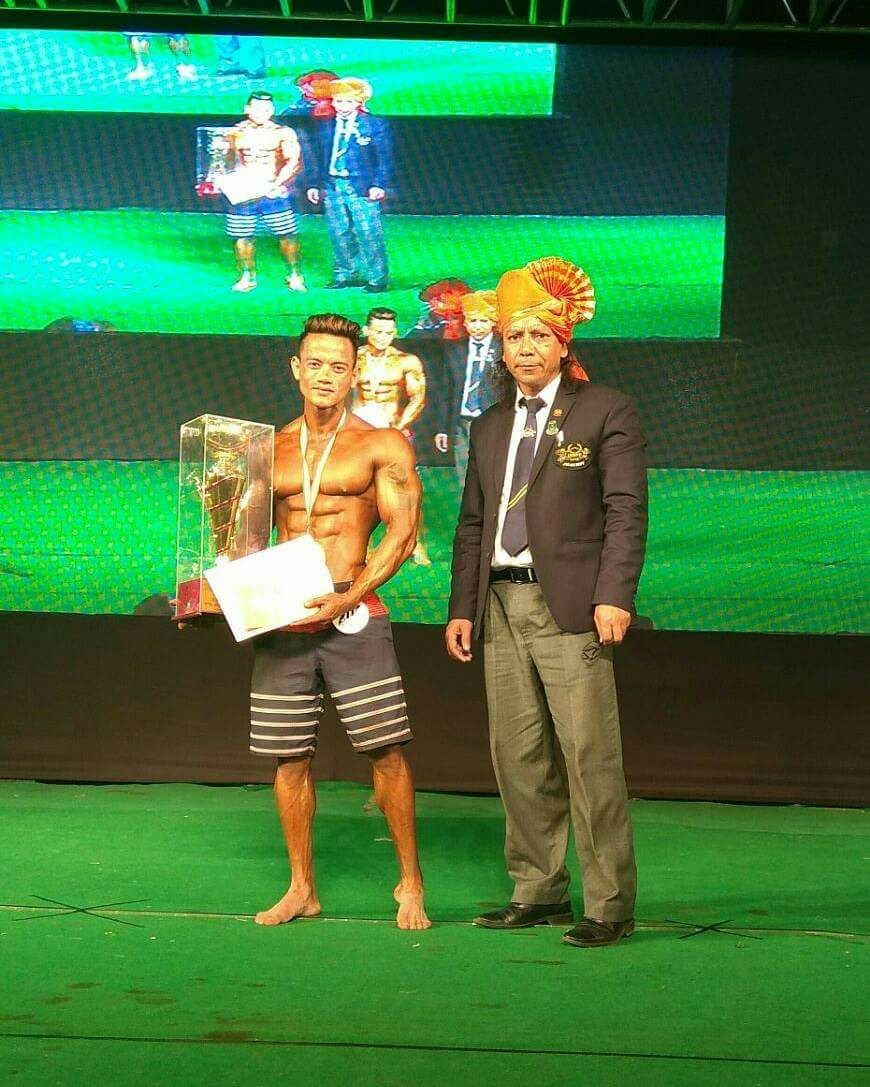 TheDC – What would be your message for youngsters who want to pursue bodybuilding as a career?
Rebesh – Not only for those who want to get into bodybuilding but also for all the other youths, I would say, instead of letting negative things draw you towards themselves, get yourself into bodybuilding. Not only bodybuilding but any kind of sport in fact. It not only keeps you physically fit but also gives you mental strength. It doesn't let negative things occupy your mind. And if you are dedicated enough, you may also find your career into it.
Lastly, I would like to thank my family, G.B. Giri Sir, all the Members of Kurseong District Body Building and Fitness Federation Association (KBDBBFA) and I would also like to thank Talwalkar Gym in Siliguri.