In what may shock many, COVID samples are pending test at the North Bengal Medical College and Hospital (NBMCH) since the 19th of May.
Highly placed sources have infomred us that NBMCH has not been able to cope with the number of samples being collected daily, as they exceed the limited testing capacity the hospital currently has.
According to one of our sources, NBMCH has over two thousands samples that are yet to be tested [as of 10 AM on 29th of May, 2020].
Given that migrant workers and others stuck outside the region are coming back on a daily basis, it is bound to happen that the number of positive cases will increase, in all likelihood. However, untested samples will expose the local people to a far greater risk, as the chances of the disease spreading in the interim period are quiet high.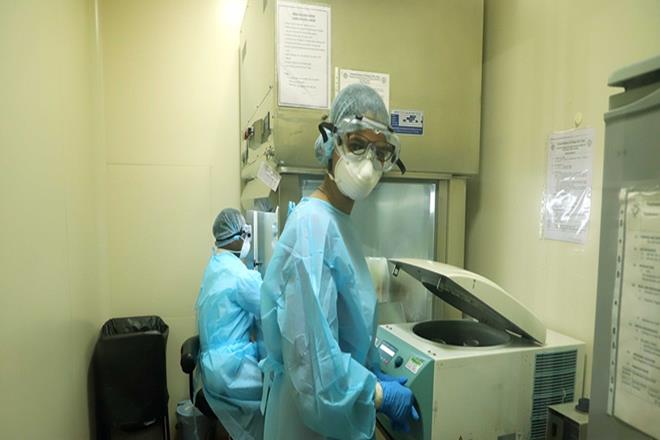 Reacting to a report published in one of the leading national dailies, which credited NBMCH for conducting the highest number of COVID19 tests in the state, one of our sources said."If it is right, then how come today's report Kalimpong pendency showing 902 out of 1985 tests done, and for Darjeeling 1586 out of 5269 tests done? Darjeeling report also shows test report pending since 17.5.2020.
We hope the authorities will increase the number of testing labs in the region so that all tests results can be made known within a short span of time.
Earlier Sikkim Chronicle had reported, "95 samples were sent to NBMCH, which they resued to test, and have been brought back to the soon-to-operate Virus Research and Diagnostics Lab (VRDL) at STNM." They have added that the Health Department Govt of Sikkim is following up on the NBMC case, also exerting pressure on Government of India to urge NBMC for quicker reports.
Even though an ICMR testing laboratory has been established in Gangtok, the lab is yet to be made functional till date.
Reacting to the development, Darjeeling MP Raju Bista said, "I have requested PM Modi to provide for ICMR supported VRDL at Darjeeling, Kalimpong and Siliguri hospitals. I am pursuing the matter, the labs will be approved soon."